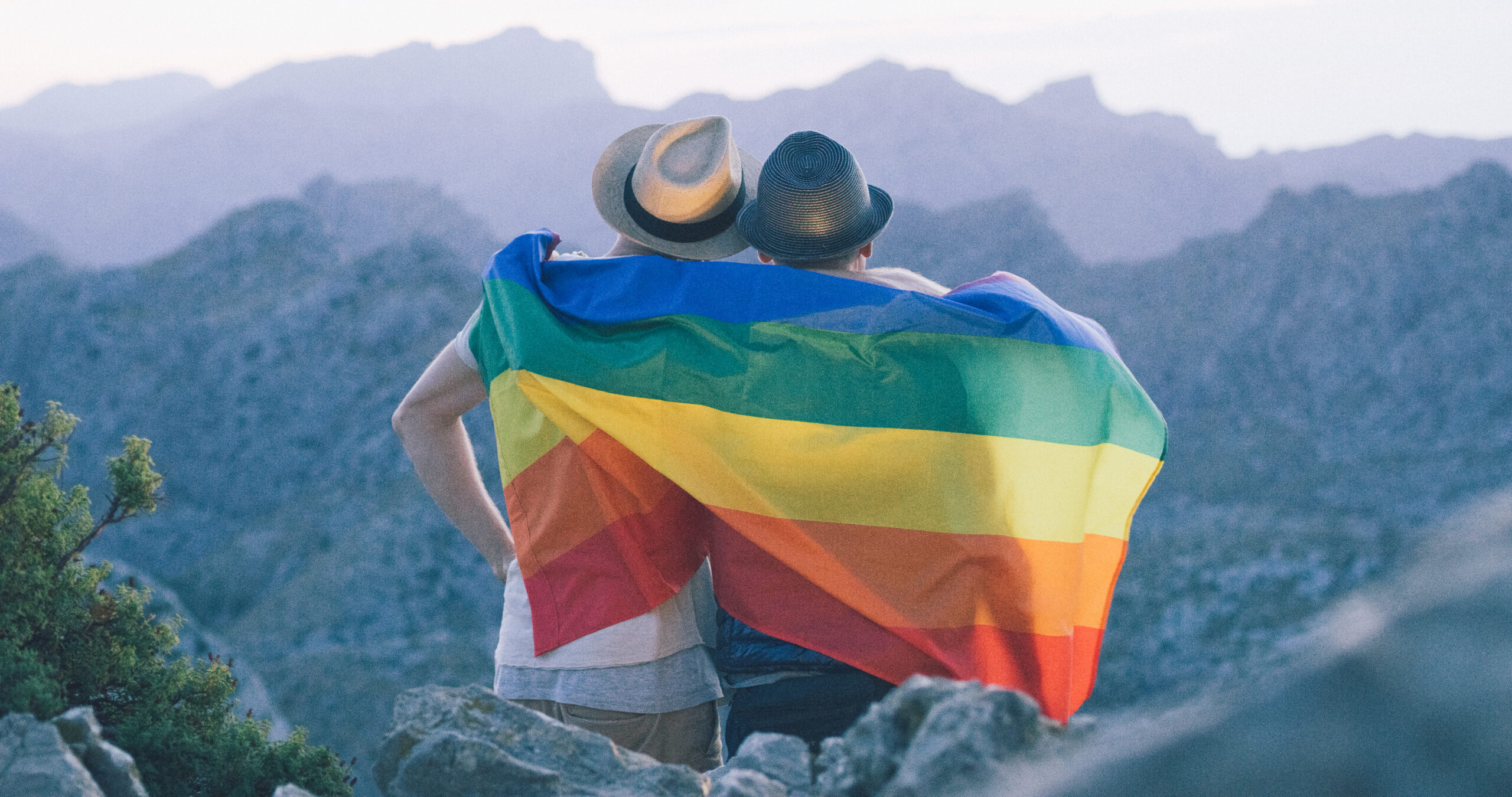 The Bird's Word Blog
Trip Planning Resources for LGBTQ+ Travelers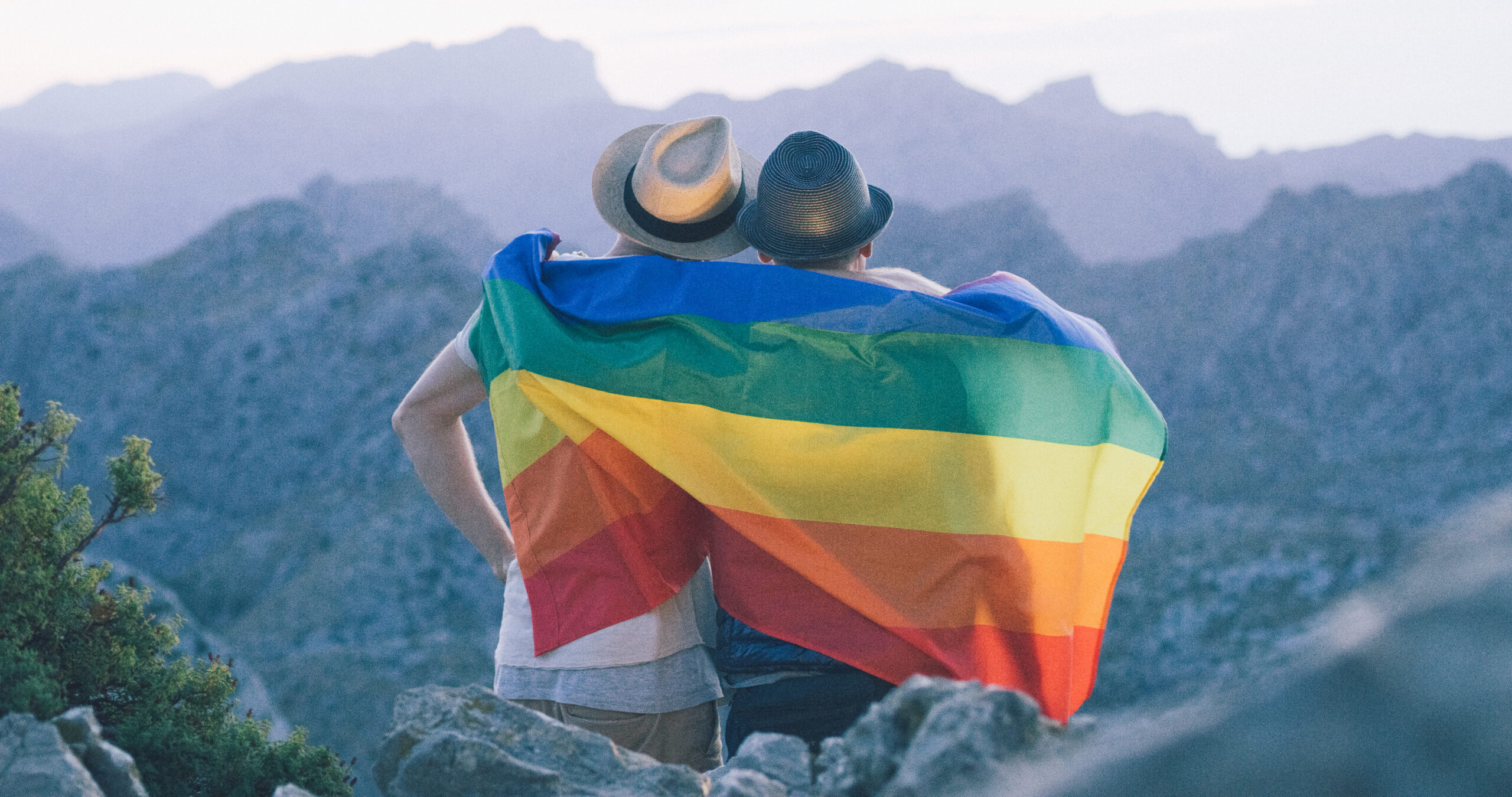 Happy Pride Month!
At Journeys International we celebrate and embrace human differences. It's nearly impossible to plan and participate in global travel for 40+ years and not appreciate diversity. However, we could do a better job of deepening the conversation about the ways that life is sometimes hard for all of the different groups of people we care about. Pride Month seems like a good time to share our team's recent conversations about the challenges LGBTQ+ travelers face in some of our destinations. We hope to better deliver resources and recommendations that can help travelers and allies navigate these issues. Empowering travelers with key resources to inform their personal travel decisions is an important element of our service, and LGBTQ+ safety information has been lacking in our travel prep guide until now. 
Moving forward, we will provide all Journeys travelers with general and destination-specific information about gender and sexual identity safety information. Meanwhile, we want to share this collection of credible resources that anyone can use to help understand the risks associated with travel to any destination and how to minimize risk if you're a queer traveler or travel companion.
"Quickstart" Safety Recommendations
These considerations may help you or a travel companion prepare and stay safe while traveling:
Research the countries (or states!) you're visiting and any applicable laws. Make note of the location and contact information for the nearest U.S. consulate to any international destination.

Find out what legal protections exist for LGBTQ+ individuals where you're going – and also poke around on blogs and message boards to assess whether your destination honors those rights and protections.

Reach out to local LGBTQ+ organizations, at your destination, if they exist, to ask what local attitudes are like toward openly identifying LGBTQ+ individuals, and also to ask for any recommendations for your visit.

Keep in mind that small gestures could put you in danger if you are visiting a destination where LGBTQ+ individuals are subject to risk. Consider avoiding public displays of affection to prioritize your safety in these places.

Consider your clothing, as some countries may require certain body coverings for travelers, for women, for members of some religions, or for all people.

Use LGBTQ+ friendly travel planners and tour operators, like those with IGLTA membership, to ensure your best interests are at the heart of the businesses facilitating your travel (we're members ourselves). 
LGBTQ+ Resources for Travel
International Travel
Harvard offers concise

LGBTQ+ travel guidance and resource lists

to get you started on travel considerations for your destination.

For broad, travel-savvy recommendations we also like

The LGBTQ Guide to Travel Safety

by the editors at Man About World. This guide draws on credible resources from acclaimed LGBTQ+ rights advocates, journalists, business leaders, and other influencers with significant travel experience. The guide takes a nuanced approach, acknowledging that homophobia "knows no borders" and shares practical tips that range from using local technology safely to knowing local LGBTQ+ organizations at your destination.

The

Equaldex

has an interactive map that uses an Equality Index to measure the status of LGBTQ+ rights and laws across the world. Find the most LGBTQ-friendly destinations or look at the status of specific issues across the world like discrimination or gay marriage. Get a quick look at general LGBTQ+ protections (or lack thereof) or dive deeper into very specific issues impacting LGBTQ+ human rights.

ILGA

(International Lesbian, Gay, Bisexual, Trans, and Intersex Association) offers resources, including maps covering over 100 topics, reports, and an extensive database containing information about laws, human rights organizations, and news regarding sexual orientation and gender identity from around the world.

The

IGLTA

(The International LGBTQ+ Travel Association) is the leading network of LGBTQ+-friendly tourism businesses in the world. Find

accommodations, transport, destinations, service providers, travel agents, tour operators, etc. committed to LGBTQ+ inclusivity and equality. 

Seek out LGBTQ+-friendly trip planners, agents, and tour operators for more information.

Any good planner or operator will be happy to address your concerns, questions, and issues openly and honestly.
Domestic Travel
If you're traveling within the United States, you can view the Human Rights Campaign State Scorecard to see how different states stand on specific LGBTQ+ issues. The Human Rights Campaign also issues travel advisories for particular states to help you navigate potential safety issues and make decisions when traveling domestically.
Tapping into experienced traveler groups on social media can also be a fantastic way to get more detailed information, and help you connect to both domestic and international travelers for individual experiences and recommendations that may help you navigate your specific intended journey. Queer Spaces, Inc. (a.k.a. the Spaces app) recently launched a social networking platform specifically aimed at delivering harassment-free digital real estate for LGBTQ+ individuals to connect, share, and socialize online.
When it comes to navigating some of the more covert forms of harm LGBTQ+ travelers can face, like microaggressions, Lance Garland recently offered some helpful solutions in How I Deal With Cringey Stereotypes, Judgment, and Prying Questions As a Queer Traveler (travelandleisure.com). As Garland says, "I encourage others who feel like outsiders to get out into the world. And when you do, prepare the best you can, put up boundaries when necessary, and never forget that adventure is for queer people, too."
We fully support inclusive travel and are committed to providing supportive services to LGBTQ+ clients and associates. If you would like to talk to queer travelers who return to Journeys again and again, ask us for references. Our travel specialists would love to talk to you any time about joining a group tour or planning your custom adventure with Journeys at 800-255-8735.
About Journeys International
Journeys is an eco-friendly and culturally-immersive adventure tour operator and travel consultant with 40+ years of industry experience and a growing network of trusted local tour guides. We specialize in authentic, immersive, and experiential travel and learning for single travelers, couples, families, and small groups. Journeys prides itself on its commitment to its core values, respect for natural spaces, and ability to facilitate worldwide trips that nurture human and cross-cultural connections. Let our experts book you on one of our scheduled journeys or arrange other custom travel plans to "Adventure Deeper" into the world! Explore our website for more info.
Travel Inspiration Delivered