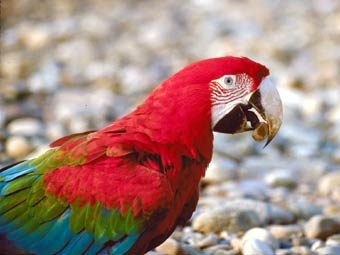 The Bird's Word Blog
Add the Amazon to your Next Trip to Peru
by The Journeys International Team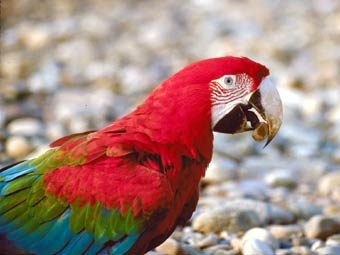 Today's post is a guest post from Rainforest Expeditions, one of Journeys' partners in Peru. Rainforest Expeditions specializes in trips to the Peruvian rain forest. Several JOURNEYS itineraries to Peru include stops in the rain forest and the Tambopata Research Center. Journeys can also include a trip to the Tambopata Research Center on any custom trip to Peru.
Put the Amazon on Your Next Trip to Peru!
Peru is one of the most exciting destinations on the globe. Massive mountains that soar to heights that top 6,000 meters (over 20,000 feet!). A dramatic desert coast that flanks an ocean filled with life (and yes the seafood that comes from it is some of the best in the world). Humbling ruins from ancient empires, the Inca trail that leads hikers to Machu Picchu, the Incan capital of Cuzco, the magical shores of Lake Titicaca.
These are some of the reasons why Peru is at the top of every travelers bucket list and yet this dynamic country still offers more.
Wild, accessible Amazon jungle
Although Brazil is the country that comes to mind when most people think of the Amazon, big areas of the world's largest rainforest are also found in Peru. The eastern part of the country is cloaked in huge areas of trackless Amazonian jungles with an incredible variety of plants and wildlife. Despite the near absence of cities and roads in the Peruvian Amazon, it's also one of the easiest and most comfortable regions in the Amazon to visit. It's just a short 2 hour flight from Lima or a quick 20 minute hop from Cuzco to Puerto Maldonado, the main Amazonian city in southeastern Peru. Acting as a gateway to the wild rainforests of Tambopata, it provides easy access to award-wining eco-lodges such as Posada Amazonas and the Tambopata Research Center.
Incredible biodiversity
The biodiversity in Tambopata, Peru is simply mind- boggling. 20 species of parrots, parakeets, and macaws (7 species) screech and fly through the upper levels of the forest. The Tambopata region of the Peruvian Amazon could have the highest diversity of birds in the world with around 650 bird species identified in just the lowland habitats of the Tambopata National Reserve and Bahuaja-Sonene National Park. The rainforests and oxbow lakes of Tambopata also harbor 200 species of mammals, more than 100 species of reptiles and amphibians, more than 1,000 species of butterflies, tens of thousands of other insect species and at least 20,000 plant species!
Established, experienced Amazon eco-lodges
Peruvian jungle tours to the Peruvian Amazon also benefit from the presence of established, comfortable lodges such as Posada Amazonas, Refugio Amazonas, and the Tambopata Research Center. Each of these Peru jungle lodges are situated in wild, roadless rainforests connected to the Tambopata National Reserve. Reached by boat from Puerto Maldonado, these lodges offer a winning combination of comfort, adventure, and the chance to truly experience the Amazon rainforest at its wildest. There are canopy towers that overlook a sea of rainforest where macaws fly past, Red Howler Monkeys call, and toucans sit in the treetops. There are visits to pristine oxbow lakes where rare Giant Otters play and guided hikes through beautiful, primary rainforest. There are clay licks inside the forest that are visited by shy mammal such as peccaries and tapirs, and clay licks on riverbanks that attract hundreds of parrots, parakeets, and macaws. Activities also include mountain bike rides and other fun endeavors that make these lodges in Amazonian Peru fantastic ecotourism family destinations.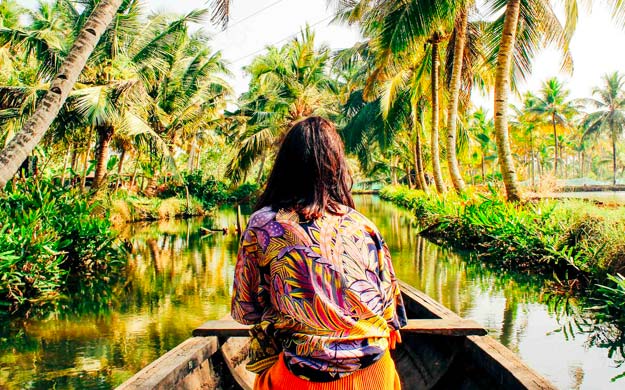 Design an adventure with Journeys International!
With over 40 years of experience, we create experiences that match your goals.
Start Planning
Travel Inspiration Delivered