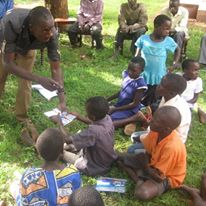 The Bird's Word Blog
Birds of a Feather: Changing Lives in Uganda Through Education
by The Journeys International Team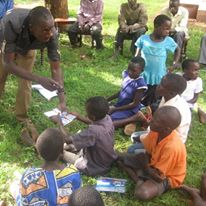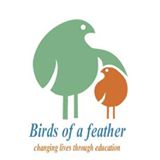 Since 1979—just one year after the first Journeys trip—we've supported our destinations' community-based environmental, educational, and cultural preservation programs through our nonprofit arm, Earth Preservation Fund (EPF). One of the programs we've continually supported is Birds of a Feather, a program focusing on orphan education in Uganda.
Birds of a Feather was born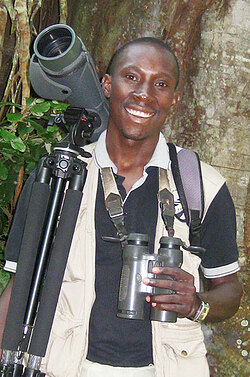 In 2007, Paul Tamwenya, a Journeys International partner in Uganda, had a revelation. After watching several of the local children in his home village of Nangaiza lose parents to HIV/AIDS and become orphans, Paul realized there was a growing need for a system of support for these orphaned or otherwise vulnerable children. This idea became a turning point for Paul. He began building an organization dedicated to helping the world's children, beginning with those of Nangaiza village, and called it Birds of a Feather (BOF). In 2013 the organization was officially established as a non-profit serving the needs of the orphaned and vulnerable children of Uganda.
Birds of a Feather addresses a vital challenge facing Uganda and many nations in Africa: the inseparable relationship between HIV/AIDS and poverty. According to Callisto Madavo, former vice-president of the World Bank, Africa region, "HIV is now the single greatest threat to future economic development in Africa. AIDS kills adults in the prime of their working and parenting lives, decimates the work force, fractures and impoverishes families, and orphans millions."
A two-way causal relationship exists between the HIV/AIDS pandemic and poverty in the region. Many people think that the pandemic exacerbates poverty, but poverty also propels the spread and effects of HIV/AIDS. Poverty often results in poor health and poor access to health care and prevention. Children of parents affected by poverty are likely to remain poor as adults. AIDS reduces the productive capacity of households, increases household expenditures on health care, and affects the entire household because everybody is either sick, or caring for the sick. As a result, household members are not able to earn a living and lack food and funds to satisfy basic needs. Children often fall out of school because they can't obtain supplies, pay school fees, purchase uniforms, and get themselves to the classroom. If parents die from the disease, children's situations become even more dire.
A laser focus creates a deep impact
The idea resonates with Paul that to ameliorate the risk to orphaned and vulnerable children in Uganda, it is imperative to provide both socio-economic and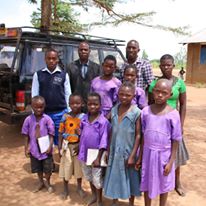 food security, as well as care and support, to children and their households over the long term. BOF is helping transform the lives of the poorest and orphaned children and families in its pilot village through interventions in education, clothing, nutrition and safe drinking water, community development projects, disaster assistance, and more. Their non-profit work provides assistance regardless of recipients' religious beliefs, gender, race, or ethnic background.
While many grasp the importance of these efforts, assisting one family at a time can be a granular challenge that escapes high-level NGOs. This is where BOF comes in; as a small non-profit, they can focus on one village, and individual families in that village, providing sustainable educational facilities, health care, and basic welfare necessities to orphaned, abandoned, and vulnerable children in the Nangaiza village, helping them create independent, practical and better lives for themselves. With this laser focus on one village, the impact runs deep.
The Sponsor-a-Child program
In 2014, BOF began its Sponsor-a-Child program, which was established after Paul and his team worked closely with local teachers and leaders to develop the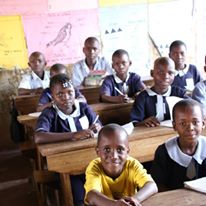 most effective program possible. Designed to help children from early childhood through early adulthood, the program extends beyond financial support to nurture a healthy and safe environment where children can learn and grow. Donors are able to contribute funds quantified by the number of children helped, yet by combining funds on the receiving end and working with students as a group, the impact of each dollar is multiplied. Through their participation, primary school students become lifelong learners under the tutelage of passionate teachers who deliver an intentionally crafted curriculum. Program workers also provide health education and care through the school health programs, helping children stay healthy, well-nourished and fit to attend school.
In 2015, BOF distributed scholastic materials including books, pens, pencils, crayons, rulers and math sets to 39 orphans and vulnerable children. In addition to the school supplies, students have received clothes, shoes, uniforms, and basic hygiene supplies. Schools also received recreational equipment. BOF provided full school fees for 5 children, as well as incentives to additional students to motivate attendance and performance. BOF volunteers spent time with children, playing and talking with them, and visiting their homes and schools. These visits serve a dual purpose, both encouraging students and also gaining a deeper understanding of individual needs and potential. Furthermore, these visits allow BOF to establish relationships with the parents of those who have them, which improves both attendance and performance of those children. 
How you can help
Birds of a Feather is funded by the voluntary contributions of individuals, Journeys International's EPF, and a portion of proceeds from Paul's own company, Journeys Uganda. Thanks to generous support from this community of sponsors, these essential programs in Nangaiza continue to give children a healthy start and a path to the future, protecting them from harm along the way.
To contribute to Paul's efforts, consider donating to the EPF; 100% of your donation will go directly to Birds of a Feather. Also think about taking a trip with Paul; a portion of proceeds from his guiding company go to BOF, and you can visit the village, meet the children, and see for yourself the impact BOF is having in the world.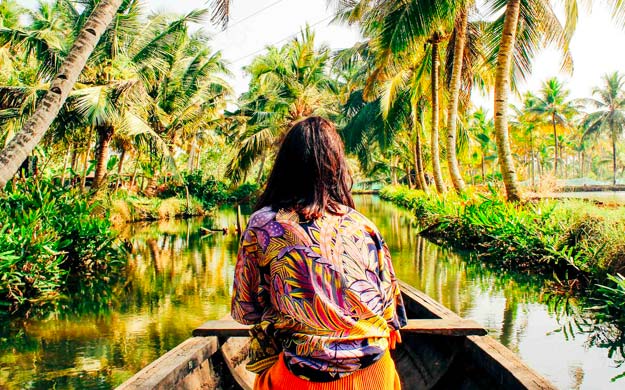 Design an adventure with Journeys International!
With over 40 years of experience, we create experiences that match your goals.
Start Planning
Travel Inspiration Delivered