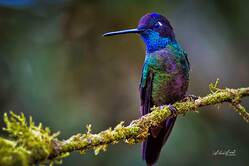 The Bird's Word Blog
Costa Rica Birding is More than "For the Birds"
by The Journeys International Team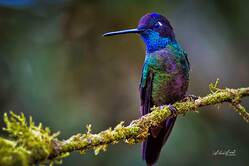 When I think of all the locations in the world that I have been privileged to visit and would most love to visit again, Costa Rica is near the top of the list—even after seven trips there! Why? First, I'm a lifelong birder, and there are few places in the world that rival the Costa Rica birding. But as I was reminded on my last birding trip (early 2016), Costa Rica is a favorite for many reasons other than "for the birds."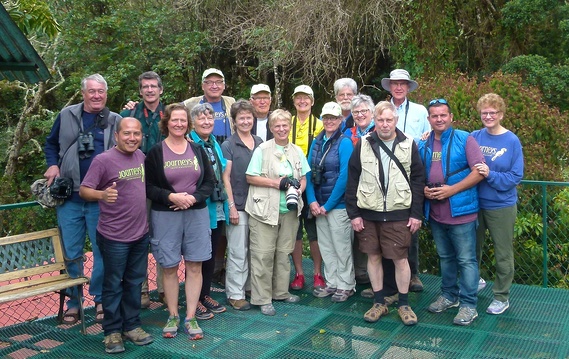 Related posts: 
---
1. Cozy and Comfortable Ecolodge Accommodations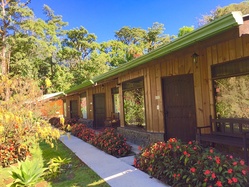 Costa Rica has some of the most amazing ecolodges tucked away in forests, highlands, and other unexpected places. While many Costa Rica tour packages shy away from these lesser-known brands, for our Birding in Paradise: The Best Sites in Costa Rica trip, we've gone out of our way to reserve them.
While exploring the Pacific Coast wetlands, we'll stay at Rancho Humo, one of the finest ecolodges in Guanacaste. We'll spend two nights here and at Cristal Ballena, a hotel overlooking the Pacific Ocean, with its own staff ornithologist. From there we head inland and up, staying at the famous Trogon Lodge in an area rich with hummingbirds and trogons, including the Resplendent Quetzal. While based at Casa Turire we will spend  the day exploring Rancho Naturalista, famous among birders for hard-to-find Caribbean species.
---
2. Outstanding Birding Guides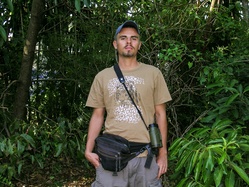 Any wildlife-focused trip is immeasurably enhanced by a great local guide, and Costa Rica has passionate, knowledgeable and reknowned birding guides that we hand-pick for our trips.
On the February 2017 departure, our leader is ornithologist Leo Garrigues, 32,  who has been birding since grade school with one of the most famous ornithologists in Costa Rica, his father Richard Garrigues. Leo has done extensive ecological research in the neotropics and frequently leads birding trips in Costa Rica. He learned a great deal from his father, who is the co-author of the modern and widely-used The Birds of Costa Rica, A Field Guide. Would I like to spend nine days in the wilds of Costa Rica with this knowledge bank available to me? Yes, please!
---
3. Abundant Photography Opportunities
You don't have to be a bird "lister" to enjoy this trip. You will have great opportunities to photograph birds and other wildlife, especially in the scenic environs of our lodges featuring gardens and feeders that bring birds and butterflies to you.
---
4. Peaceful and Inspiring Landscapes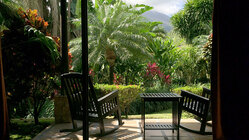 If it happens you will be traveling with a companion who is not perpetually adorned with binoculars, the gardens, verandas and vistas of tropical beauty provide mindful inspiration. We have included representative habitats of Costa Rica's natural diversity. Enjoy sunsets over the Pacific, misty meandering in cloud forests and lush wetlands.
---
5. Surrounded by Wildlife (not just birds)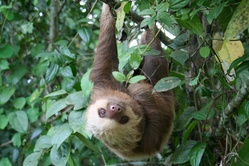 Yes, this particular trip is called Birding in Paradise, however it could just as easily be called Wildlife in Paradise. Wake up to the daily chorus of howler monkeys. Keep your eyes open for possible sightings of Margay Cats, Ocelots and Tapirs. Keep watch on your picnic lunch so the Capuchin Monkeys don't mount a stealthy raid. Let your thoughts be carried away on the wings of beautiful Blue Morpho butterflies.
---
6. A Peaceful and Pleasant Country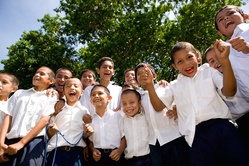 Costa Rica is peaceful. Tico hospitality is legendary. Everyone is friendly and English is spoken in all of the lodges. You can feel the easy going "pura vida" (good life) vibe everywhere you go. The weather is predictable (in 2016 we had little rain, and it was never too hot), the roads aren't bad, and biting insects are minimal. Costa Rica, is simply put, peaceful and pleasant.
---
7. And of course, the birds
With all of these fabulous reasons to go on this trip to Costa Rica, it's a huge bonus to also have access to such a diversity of birds. Our leader knows the habits and habitats of every possible species along our route. And we will see many of the more than 800 species that regularly occur here. You will be here at the beginning of the spring migration when the local population is swelled by hundreds of thousands of migrants on their way to nesting grounds farther north. And who would not be inspired by gardens abuzz with scores of colorful hummingbirds?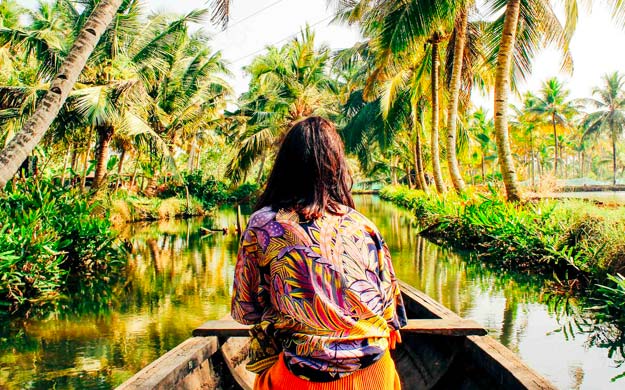 Design an adventure with Journeys International!
With over 40 years of experience, we create experiences that match your goals.
Start Planning
Travel Inspiration Delivered