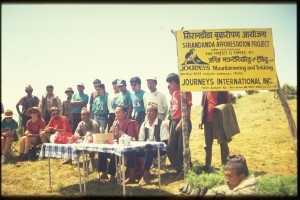 The Bird's Word Blog
Countdown to Earth Day: Revisiting our Roots
by The Journeys International Team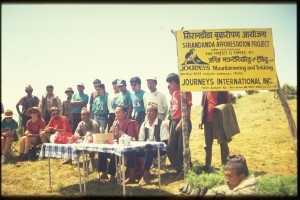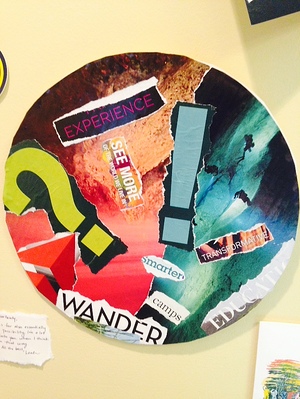 Robin Weber Pollak, Journeys International's president and daughter of the founders, reflects on the company's roots in Earth Day.
Forty-five years ago, strangers Will Weber and Joan Schwartz heard about Gaylord Nelson's idea to build a "national teach-in on the environment," focused around one day in April every year that would energize citizens to rally for a healthy, sustainable environment. Will, an undergrad student at University of Wisconsin and an avid environmentalist, stepped up and volunteered to help lead the efforts at Wisconsin. Joan, a visiting student from Mount Holyoke College, met Will at an activity fair on campus, and he made a compelling case for the importance of Earth Day, persuading her to get involved. For her, it was exciting to get involved with such a large-scale movement during her semester on a Big Ten campus.
Joan and Will worked together to help make that first Earth Day in 1970 a huge success. But not only did they play a big part in the start of an international movement; they also fell in love. They spent a few years apart, but when Will decided to join the Peace Corps in Nepal, Joan realized she wanted to share in the experience – and that she couldn't stay away from him. She joined him in Kathmandu, where Will's post involved helping to start the Nepali National Parks Department, and Joan got a job teaching English. In the summers, she ran a day camp for Nepali kids with field trips into the Himalayan foothills.
They got married. They returned to the United States for grad school at the University of Michigan. They had me and my brother, Noah. And they ached to return to Nepal. So, in 1978, they gathered a group of friends and planned a visit back to show them this amazing part of our planet.
My parents didn't set out to build a business like Journeys, but they did set out to do what they felt was their part in protecting our world's natural and cultural resources. One trip led to another, one country led to another, and now, here we are.
Journeys continues to celebrate Earth Day every year, and our business model has been guided by the mantra 'Every Day is Earth Day.' For example, my parents were the first leaders in the industry to develop a Code of Ethics, which guides travelers as they explore the world.
We truly believe that clients who engage in adventure travel and companies who help them experience the world are in a unique situation to have an impact in our global community. Because we are involved with communities on a daily basis, we are able to experience firsthand the beauty and fragility of our world, and how a seemingly insignificant act on one side of the globe can affect people and places on the other side. It is our responsibility to practice Earth Day every day, in spirit, mind and business.
On April 22, Journeys will announce a new partnership with the Earth Day Network, as well as an Earth Day pledge for the coming year. Stay tuned!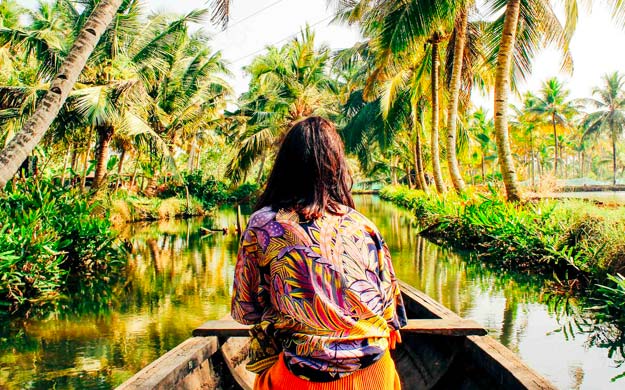 Let Journeys International design your dream adventure!
With over 40 years of experience, we design the perfect custom and private trips.
Start Planning
Travel Inspiration Delivered