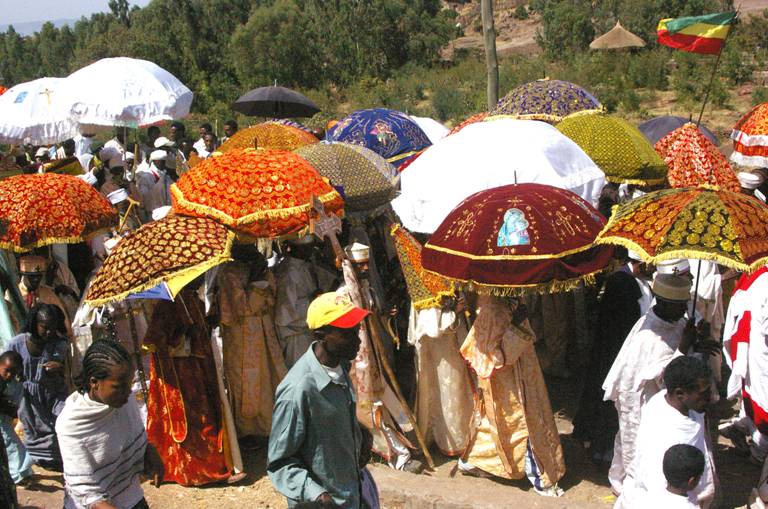 The Bird's Word Blog
Ethiopia Part I: Timkat Festival
by The Journeys International Team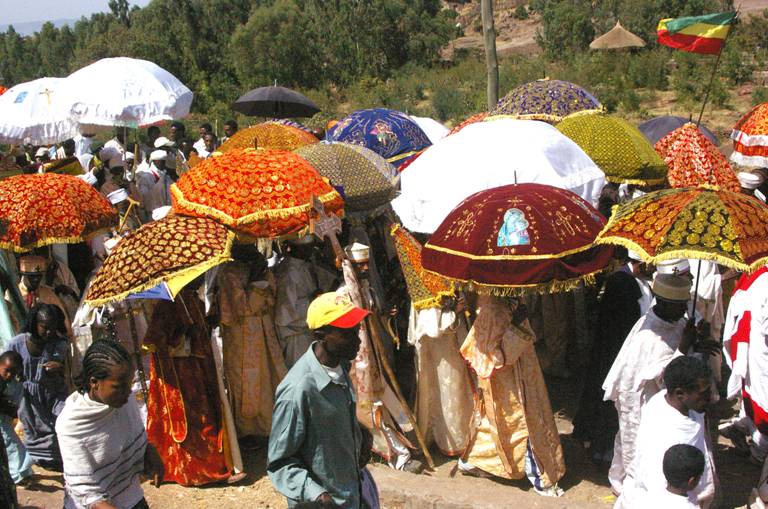 Dick Seibel is a long-time Journeys traveler and avid photographer. One of his most recent trips with us was the Ethiopia Timkat Festival & Cultural Odyssey, which features the festival celebrations in Lalibela and the markets and indigenous peoples of the Omo Valley. The following photo essay describes the Timkat Festival.
Timkat is a celebration of Epiphany by the Ethiopian Orthodox Church. It's celebrated on January 19 (or January 20 in a leap year), commemorating the Baptism of Jesus in the River Jordan on that date (the tenth day of the month Terr according to the Ethiopian calendar). On the festival grounds before dawn, there was reading of scripture followed by what I interpreted as a long sermon by the chief priest. A priest also read a short welcome in English for the tourists and visitors observing the festival. There was ritual dancing to the beat of drums, and in a procession of clergy, the waters in the Baptismal Font were blessed by dipping elaborate crosses. Then the blessed water was sprinkled on the participants, symbolically renewing their baptismal vows. Thus, the Timkat ceremonies are an unusual mix of Old Testament and New Testament beliefs and rituals.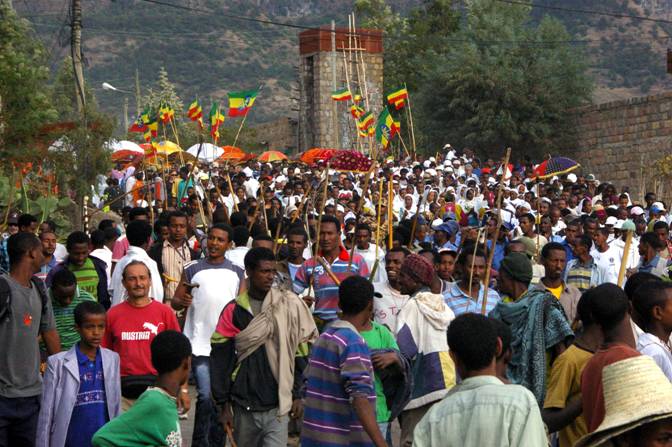 The massive procession en route to the festival grounds.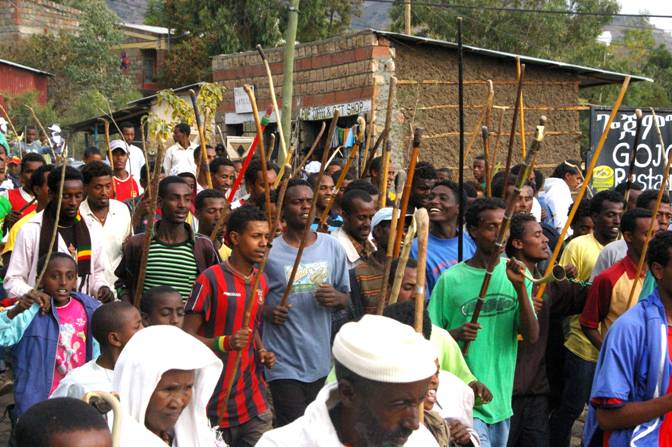 There were groups of young men who carried long ritual sticks, which they pumped up and down as they marched. They also stopped in groups and the waving sticks almost looked like they were fighting instead of celebrating. However, it was a time of chanting and dancing with evangelical enthusiasm.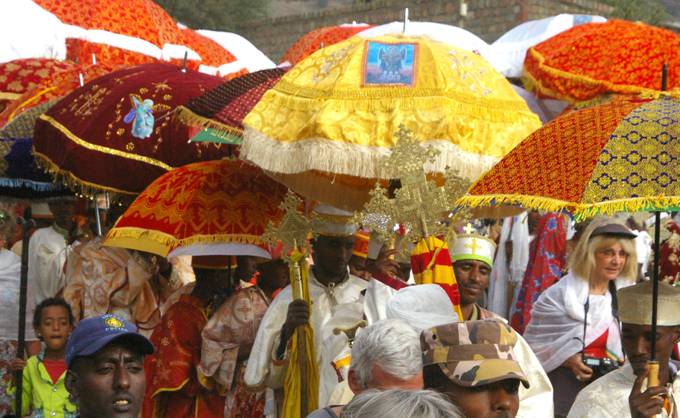 Decorative umbrellas and ornate crosses are characteristic of the Timkat Festival.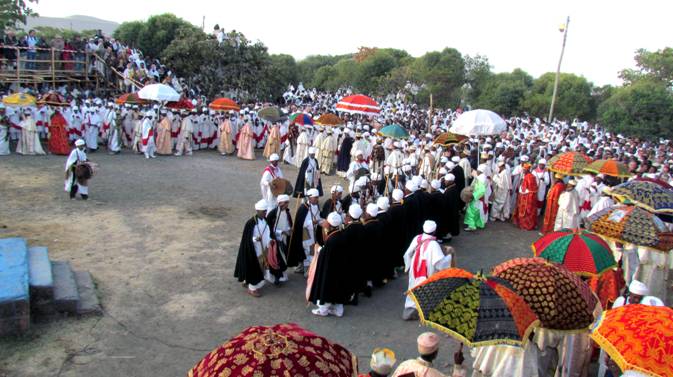 Deacons with black robes over their mostly white garments formed two parallel lines that converged and retreated from each other, and danced back and forth across the festival grounds. The only instruments at this part of the festival were a half dozen drums.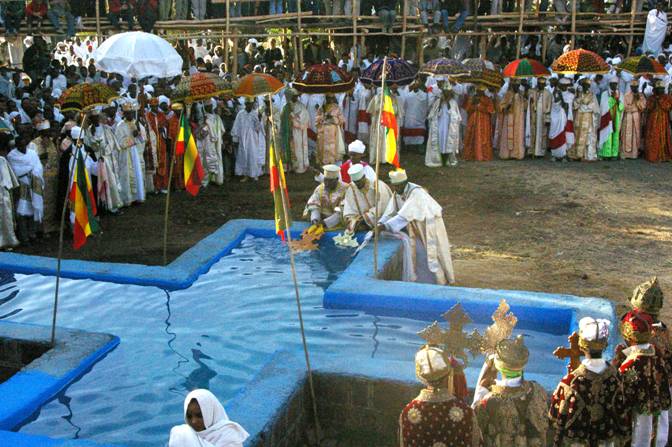 The small party of priests stopped at the east arm of the Baptismal Font, and with a few words of blessing, dipped crosses into the water. The reciting of blessing and dipping of crosses into the water were repeated at the north and west arms of the Baptismal Font.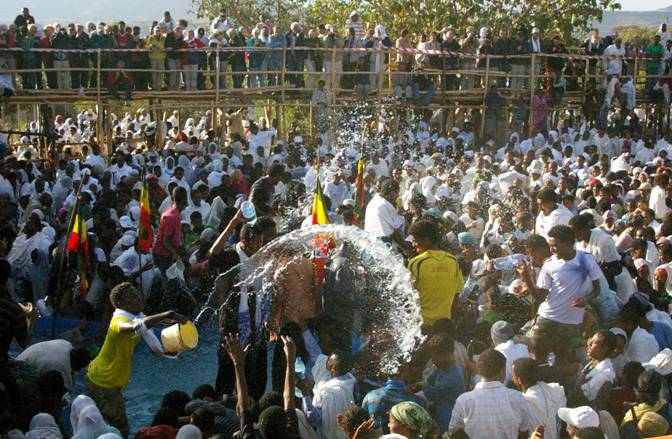 The crowd was much too large for everyone to get near the font. Young men pitched in to throw water onto participants further from the font. Water bottles, cups and buckets were used to dip out the blessed water. Buckets were used to throw water as far as possible. It began to look like a party instead of a religious experience.
It was a long, fascinating, and fun day. I feel very fortunate to have experienced the Timkat.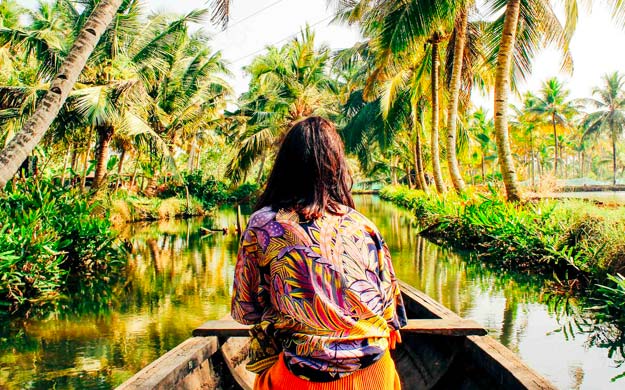 Design an adventure with Journeys International!
With over 40 years of experience, we create experiences that match your goals.
Start Planning
Travel Inspiration Delivered