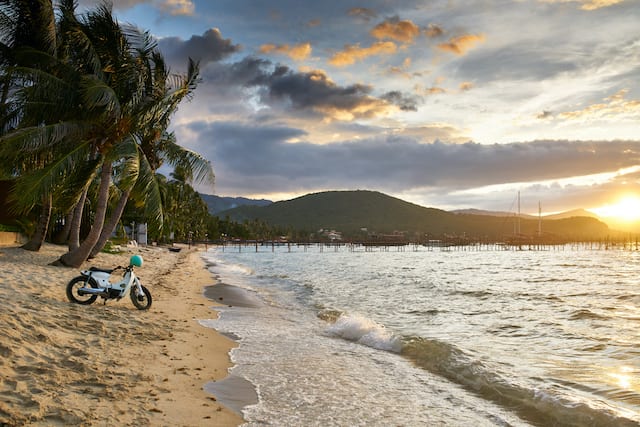 The Bird's Word Blog
Finding Freedom in Southeast Asia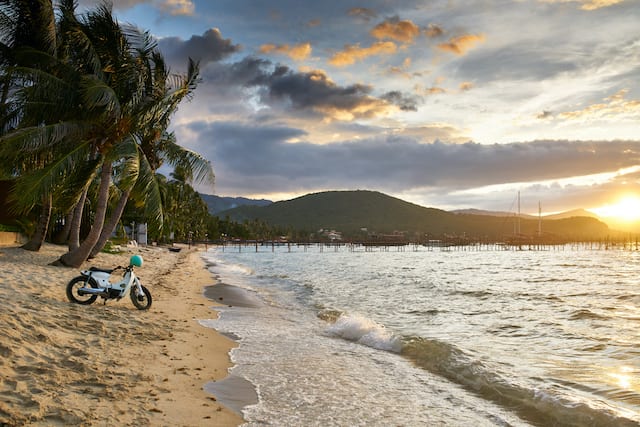 Meet my new friend, Ms. Moped: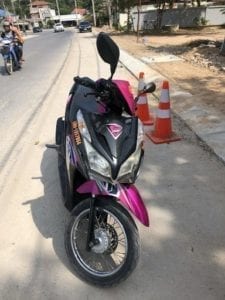 Now that I've learned to drive it, I am exploring with more freedom than ever before! If you truly want to feel free and independent in Southeast Asia, you might consider renting one. The fuel and bike are cheap. The thrill of setting my own course is priceless.
My first long ride, friend Naomi at my side, was to Hin Lat Waterfall, about 40 minutes away. We left our mopeds at the entrance and started a 30-minute hike through the forest. Even with the abundant tree cover, we got warm and sticky. A clear opening with fresh water cascading over big boulders was a welcome sight.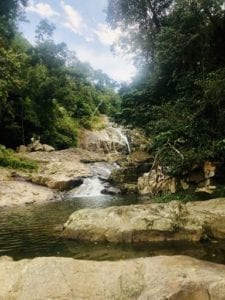 We set up our base then leaped in, jumping from rocks, climbing higher up the falls, and finally relaxing under the sun to enjoy a picnic.
After a few hours, we headed home via a street market. Koh Samui, like most of Thailand, is filled with such places to buy fresh vegetables, meats, prepared food, and more. Our dinner was fried chicken, and I kid you not, it was better than any fried chicken I'd ever tasted, and that includes in Nashville. We licked our fingers and reflected on an awesome day.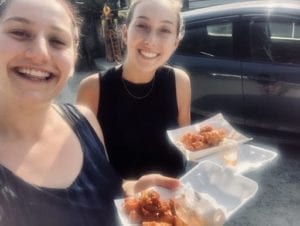 What I've learned this week: it's possible to make travel work for anyone. There are gorgeous hotels and resorts for people looking for a comfortable stay. There are restaurants and bars with seemingly unlimited options. There are shops where travelers can fill any material need. There are local people eager to share, hidden natural wonders, to explore, hostels to stretch a budget, street food to test your gut, and people from all over the world to meet.  The most important thing is to ask yourself what it is that you want to experience.
For me, I want to try new things and step outside of my comfort zone. I want to cultivate my independence and appreciate the beauty of this natural planet. If that sounds like something you'd enjoy, I recommend the numerous waterfalls on Koh Samui, and perhaps even navigating there independently!
I will spend the next few days exploring more of Koh Samui on Ms. Moped, and then I am off to Cambodia!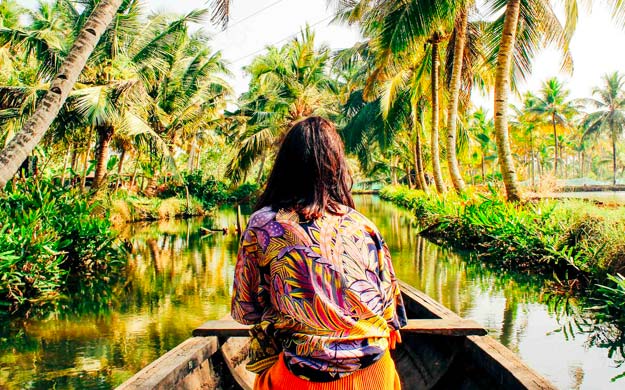 Design an adventure with Journeys International!
With over 40 years of experience, we create experiences that match your goals.
Start Planning
Travel Inspiration Delivered