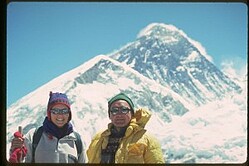 The Bird's Word Blog
Five Great Treks
by The Journeys International Team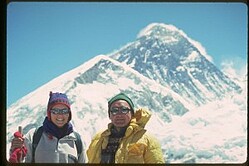 Looking for your next great trek? Look no further. Experienced traveler and Journeys Senior Director Will Weber shares his five favorite treks.
Thinking back over my many Journeys trips, often the most memorable have been treks. Leaving roads, vehicles and utilities behind, joining local people on their own pedestrian travel terms, and finding a physical rhythm of travel creates indelible and positive memories. These are five of my favorite treks.
Nepal
My first treks in Nepal more than 40 years ago are still vivid. Looking over pictures from the early trips is re-tasting the joy of great times. I have made the trek to Khumbu and Mt Everest seven times. Each time I promise myself that if I only do one more trek to Nepal it will be this one, where you are so close to such immense Himalayan peaks and where the Sherpa culture, omnipresent sounds and symbolism of Buddhism and resurgent wildlife populations fill the experience with an echoing wonder and promise.
Ladakh
The Western Himalayas of extreme northern India meet the Tibetan Plateau in the isolated Buddhist valleys of Ladakh. My first and most memorable Ladakh trek traversed the high meadows of Nymaling and wound through the deep canyons past isolated monasteries of the Markha Valley. Mules carry your gear over 14,000' passes. The warmth of Buddhist hospitality and the inspiration to snowy peaks poking through puffy clouds across the distant Tibetan Plateau provide soul filling inspiration.
Bhutan
You don't have to deal with high altitude and austere conditions to have a great Himalayan trekking experience. My favorite hike in Bhutan is our Black Mountain Trek. The beginning and end of the trip are briefly steep, but relatively gentle ups and down through the rest of the trip traverse exceptionally scenic landscapes. You will meet Bhutanese in isolated villages, including the friends and family of your guide. Hike through wildlife-rich virgin forests and feel very much like you are walking back in time. This a trip you can make in late fall and winter, when the trails through higher mountain are closed by snow. Some of my favorite Bhutan pictures were from the Black Mountain trek.
Peru
The most famous trek in the Andes is harder than many imagine. The highest, steepest, most oxygen-depleted part of the trip comes at the beginning. As you come closer to the sacred sanctuary of Machu Picchu, the air thickens and the environment grows greener. If you shorten the trek by a day or two, the reward you have inevitably seen a hundred times in travel publications still arouses profound wonder and appreciation. This trek is a world classic for good reasons.
Tanzania
Volcanoes can seem visually and geologically simple, but the non-technical trekking climb of Kilimanjaro is physically challenging and complex. You have lots of route choices. I have climbed the peak twice covering four different routes and they are all significantly different. The Marangu Route is the easiest and most popular. I suggest considering the Shira Plateau or Rongai Routes for better scenery and fewer other trekkers. This is the most difficult trek of the five mentioned here. Everyone feels short of breath and possibly chilled during the final pre-dawn climb to the summit. But experienced guides, good equipment, and your own good conditioning before you arrive greatly increase the likelihood of summiting success and lifelong positive memories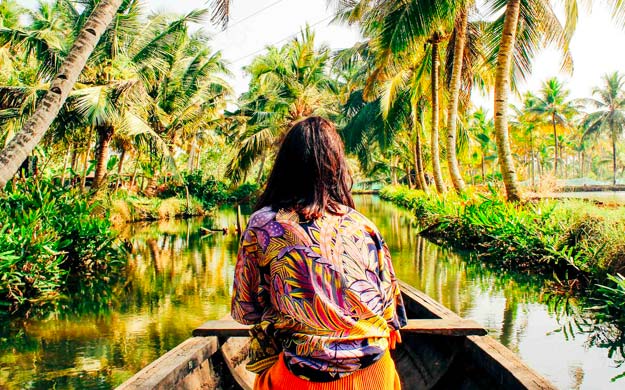 Design an adventure with Journeys International!
With over 40 years of experience, we create experiences that match your goals.
Start Planning
Travel Inspiration Delivered