The Bird's Word Blog
Greek Islands Win for Romance
by The Journeys International Team
As Valentine's Day approaches, Journeys searches for the best off-the-beaten-path romantic getaways. Here, Journeys guest blogger Katina Nichols explains why for her, the Greek Islands are a "win" in the romance category. (Note: Journeys doesn't currently have any set itineraries for the islands, but can easily customize one for you).
You'd be hard-pressed not to find Italy at the top of most "romantic getaway" lists. And if it's not at the top, it's close. Having traveled throughout most of Western Europe, I get a little annoyed when I see this happen time and time again, all while the really romantic spots are cheated of the spotlight.
If you're looking for what is, in my opinion, a more authentic and romantic alternative, I implore you to consider the Greek Islands. Last April I spent a magical week island-hopping with my boyfriend, and I have to say I was quite surprised. With Greece in the midst of an economic crisis, I was admittedly a little skeptical about visiting. Would it be depressing? Would many businesses be shut down? Would our experience be negatively impacted?
Fortunately, my concerns were quelled the minute we stepped off the plane in Heraklion, Crete, and were greeted by a welcoming party of enthusiastic men and women dressed in traditional village wear. They immediately started yelling a bunch of Greek words that I didn't understand (but sounded nice) and pouring us generous shots of raki, a strong, clean, locally produced spirit. After throwing a few of those back, I thought, "I like it here," and it wasn't just the alcohol talking.
Between the charming, narrow stone streets, ancient ruins, and jaw-dropping scenery, my boyfriend and I were more relaxed than I'm sure we'll ever be in our lives… at least until we go back for another getaway. The slow-paced island life allows you to really savor the moment and forget any deadlines, to-do lists, or worries. A romantic highlight for us was having some beaches all to ourselves. We found that on the islands it's relatively easy to find a spot and make it your own, whether that means a small strip of coastline or somewhere remote in the mountains.
And what's more seductive than delicious food? I swear I didn't know what a REAL tomato tastes like before going to Greece. The freshest ingredients combined with the most delectable, and often simple, recipes will keep you and your love very satisfied. A personal favorite for me was the seafood. If you're an adventurous eater, give the sea snails a try. Besides the life-changing tomatoes, they were the greatest things I've ever eaten.
So, if you're looking for a truly romantic getaway, Greece doesn't disappoint. The islands in particular will sweep you both off your feet and make you forget all about that silly boot-shaped country to the west.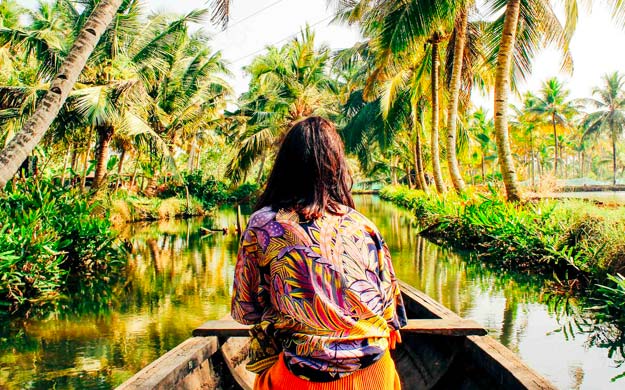 Design an adventure with Journeys International!
With over 40 years of experience, we create experiences that match your goals.
Start Planning
Travel Inspiration Delivered