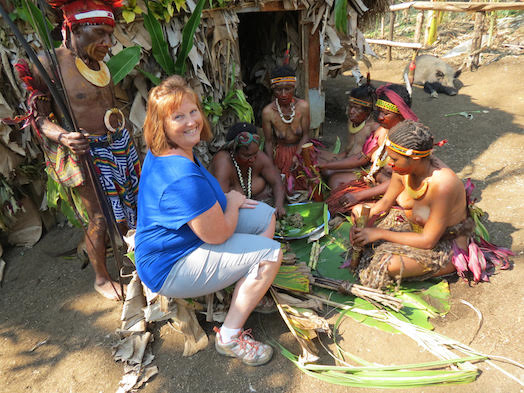 The Bird's Word Blog
Land, Pigs, and Women—In That Order
by The Journeys International Team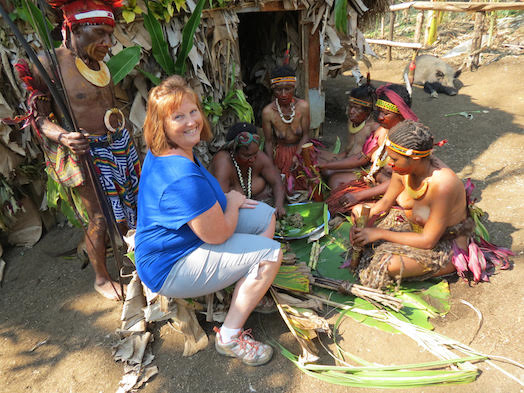 Lené Jefferson received a marriage proposal in Papua New Guinea a few weeks ago. Perhaps it was offered entirely in jest—perhaps not. The chief of the tribal village she was visiting explained that he had already married four brown women and that he would like to marry a white woman next time. She told him she'd think about it, and no doubt she has. The trip was a singular experience!
Lené, a former middle school social studies teacher, has worked for Journeys for the past eleven years as the Destination Specialist for Latin America and the Pacific. This trip was sponsored by the Papua New Guinea Tourism Authority as a means of showcasing what travel to Papua New Guinea entails. Lené explains her curiosity: "It's truly a unique destination that offers such a different cultural experience that I've always wanted to observe."
She had the opportunity to visit many villages and was exposed to various tribal regions. The people of Papua New Guinea are mainly engaged in subsistence farming. They live in thatched roof huts with dirt floors and few modern conveniences. Land, pigs, and women are the most prized aspects of their way of life, "and probably in that order," she writes. The food most commonly grown is the sweet potato, which was "pretty yummy," according to this potato lover. Their carrot soup also made a positive impression on her.
Visiting the highlands region—places like Goroka, Mount Hagen, and Tari—is a "must" for any traveler to the region, she says. Here one can meet local peoples who will share with visitors their traditional sing-sing ceremonies to help convey a sense of the culture. The villagers dress in elaborate costumes and headdresses made with bird of paradise feathers and paint their faces in brilliant colors. These ceremonies, traditionally performed as part of weddings, funerals, and other tribal celebrations, give the participants an opportunity to express clan solidarity and exhibit their wealth.
"The people are very friendly and hospitable, which reflects their happiness," she writes. Visiting such a remote and different culture presented her with the challenge of examining her own notions about living happily. "I often had to remind myself that just because I have a different living style doesn't mean that it's better than theirs. I kept thinking to myself how much better their lives could be with better living conditions, equipment, and education but then had to stop myself. Their way of life does make them happy."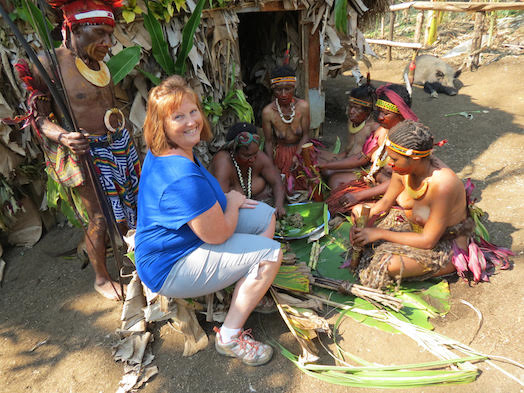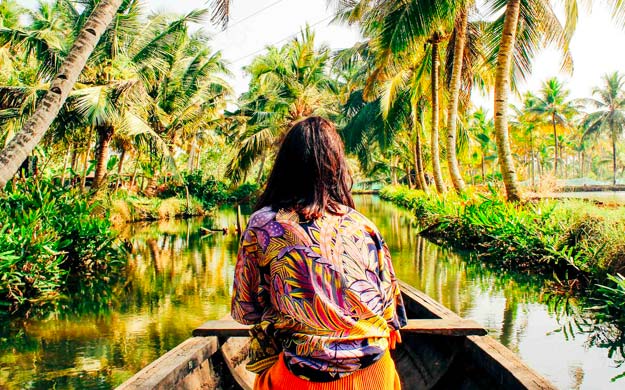 Design an adventure with Journeys International!
With over 40 years of experience, we create experiences that match your goals.
Start Planning
Travel Inspiration Delivered