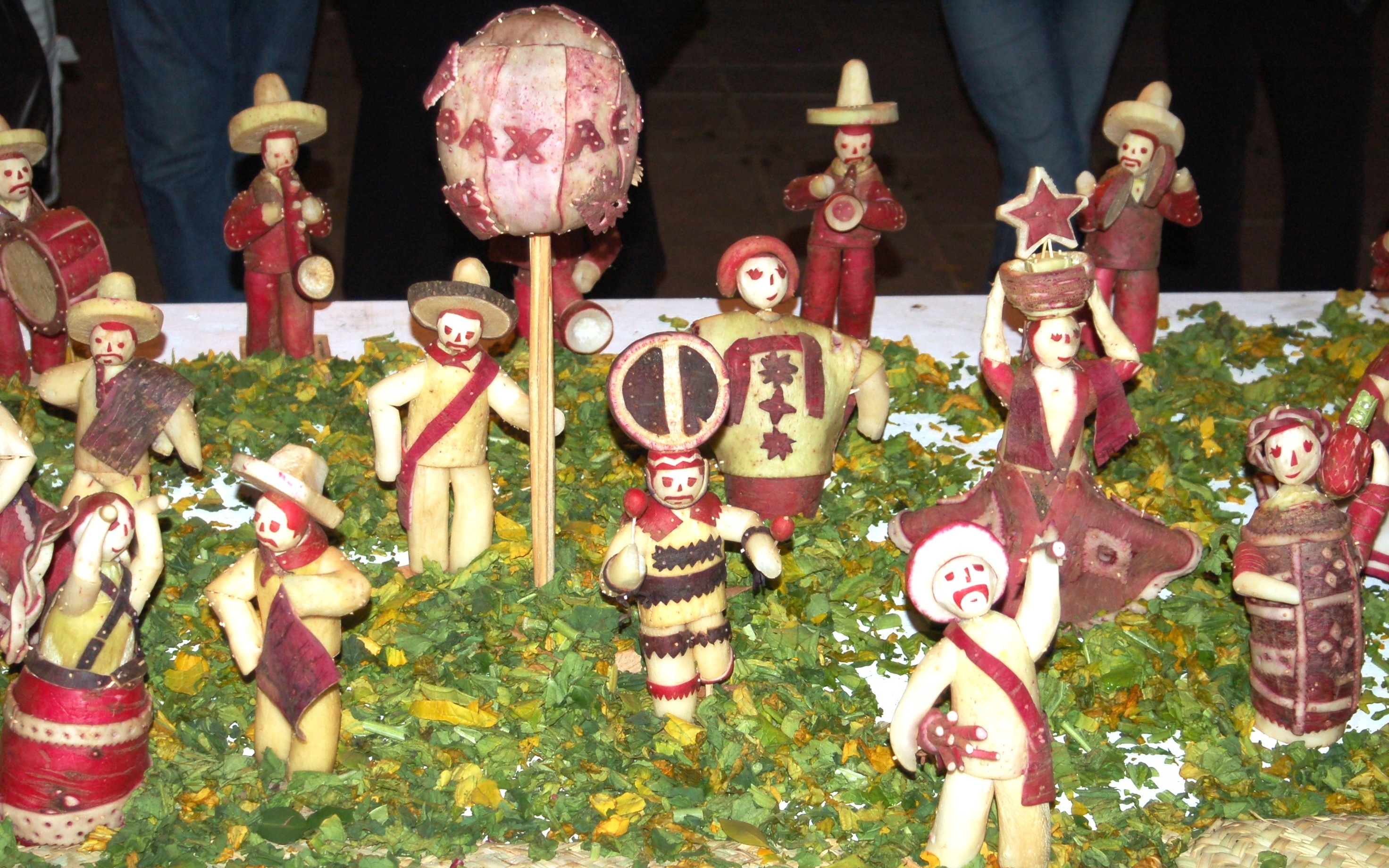 The Bird's Word Blog
Noche de Rábanos: A Surprising Tradition Of Christmas In Mexico
by Journeys International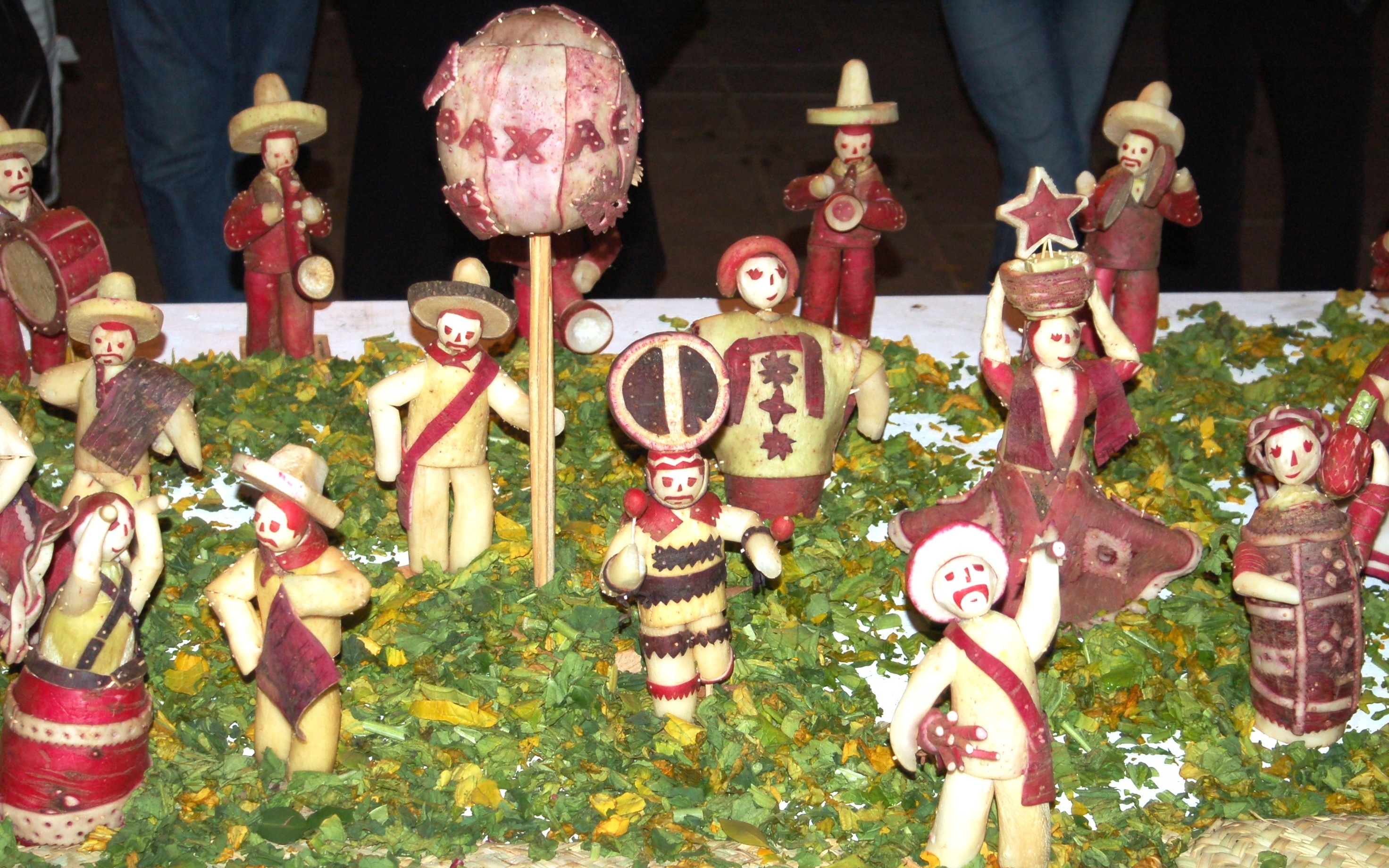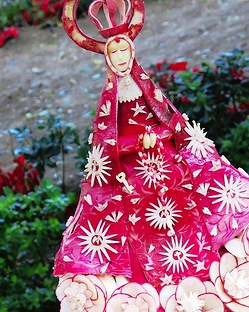 The Noche de Rábanos, or Night of the Radishes, held each December 23rd in the zócalo (town square) of Oaxaca City, is one of the most unique Christmas traditions in Mexico.
Every December 23rd, a special market called the "Mercado de la Vigilia de Navidad" is held in Oaxaca City. For many years, merchants in the zócalo (town square) used creative decorations of flowers and radishes to draw customers to their stalls. As the displays became more elaborate and beautiful, they began to sell them as centerpieces—customers loved them so much, they wanted to take them home to display on their holiday dinner tables!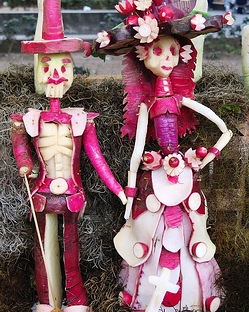 As the popularity of the decorations grew, merchants found ways to make them more exciting, and eventually they began to carve the radishes into images and scenes, and soon an informal competition began. Then in 1897, the Municipal President Francisco Vasconcelos made the competition official, and the Noche de Rábanos was born.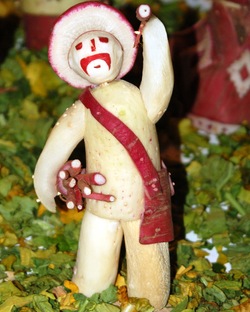 Specially grown for the competition, these are not the salad radishes you're used to. The local government has dedicated a portion of land specifically to the farming of these inedible radishes, which weigh up to seven or eight pounds each.
The competition has grown significantly in the last 120 years. Artists now start their concepts and design process many months before the competition begins. A few days before December 23rd they pick up their radishes and start working.
Competition is fierce, and it shows in the creativity displayed during this incredible festival. Winning a prize carries more than just prestige—winners can also win up to $350! After the competition is over, locals and tourists bid to take the remarkable carvings home to use on their Christmas dinner tables.
There is not another festival like this anywhere else, making Noche de Rábanos one of the most unique ways to celebrate Christmas in Mexico—and the world. To see this incredible tradition for yourself, join us on Christmas In Oaxaca, an 8-day exploration of indigenous cultures, holiday pageantry and hands-on fun with puppetry and crafts.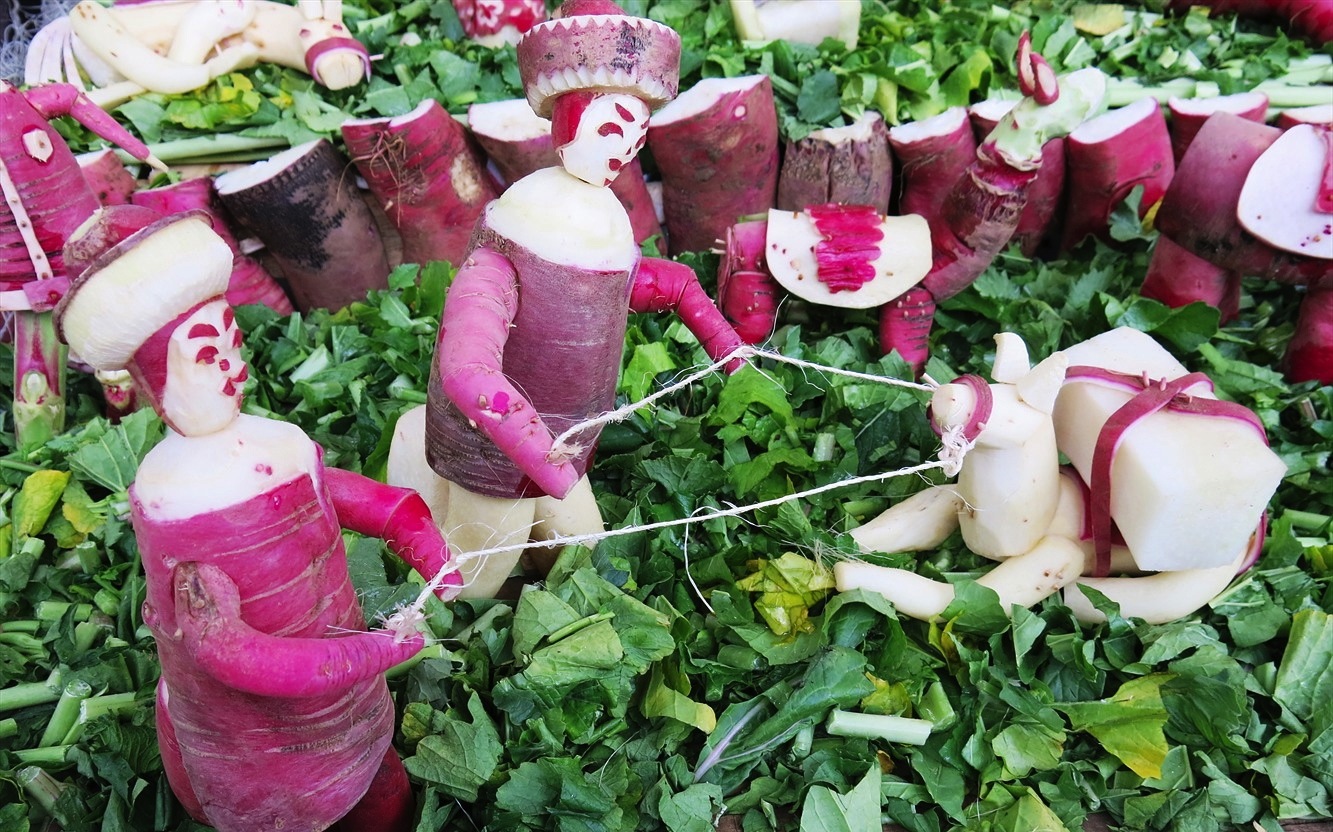 ---
Learn how to carve a radish
The carvings are amazing, and it takes a patient hand and years of practice to enter the Noche de Rábanos competition. Curious to know how they do it? Download this tutorial and carve your own radishes at home.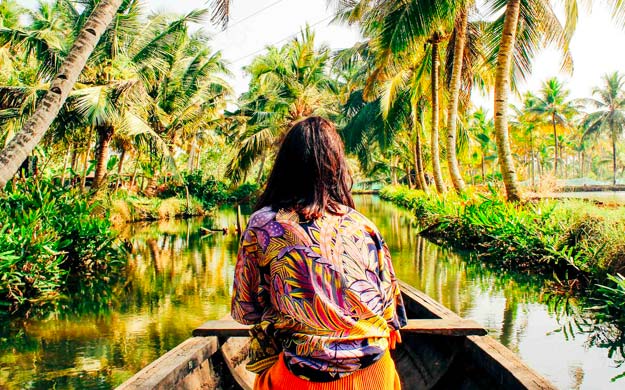 Design an adventure with Journeys International!
With over 40 years of experience, we create experiences that match your goals.
Start Planning
Travel Inspiration Delivered