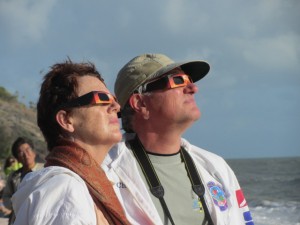 The Bird's Word Blog
Total Eclipse of My Heart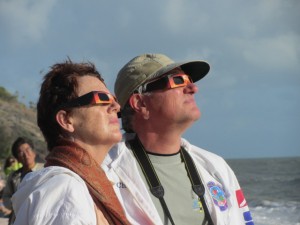 Trip Leader Gail Scherer and a group of Journeys travelers visited Australia to witness the solar eclipse. Here's her tale of that once-in-a-lifetime experience.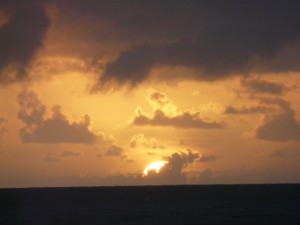 After we got to our staked-out position on the beach, we had plenty of time to eat our boxed breakfast, chug our instant coffee, and talk about how excited we were to witness this rare celestial event. (Although in reality, I slowly sipped the coffee… trying to make it last for three hours and to avoid the port-a-john situation.)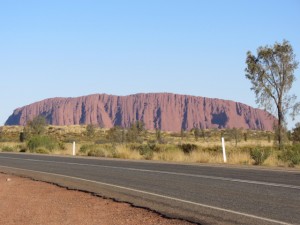 We had Professor John O'Byrne from the University of Sydney with us as our expert astronomer. The night before, John had met with our little group and given us an informative presentation on the eclipse.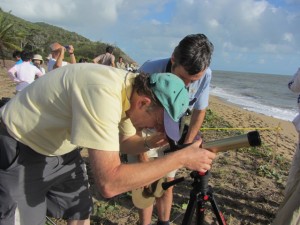 He also provided some interesting background on how the Australian Aboriginal people view eclipses—in a word, evil. Aborigines were frightened of eclipses and viewed them as a sign of catastrophe, an omen of death, and an indication of black magic. In response to these "evil happenings," some tribal communities contracted someone, such as a medicine man, to use magic to fight the eclipse. This attempt to thwart the evil usually entailed throwing objects at the sun and chanting a song.
Thankfully, our group never witnessed anyone chucking things at the sky, although I did see one woman doing sun salutations. I, however, remained in my lawn chair clutching my coffee.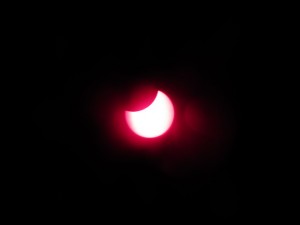 We clearly saw the start of the eclipse and also the end, but at the point of totality an annoying cloud blocked our view.
I was expecting that at the point of totality it would be darker, and that the birds would get quiet. But because of the water and the waves, it was never totally dark, and never totally silent.
As the eclipse waned, we got to see an amazing reflection in the ocean. The morning sun shimmered on the water, giving it a dazzling diamond effect that mesmerized the crowds. Nobody wanted to leave.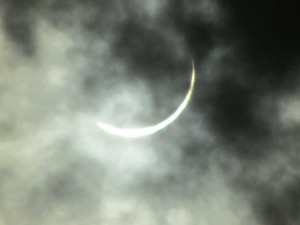 Viewing the Australian solar eclipse was one of the most unique and memorable travel experiences I have ever had. I've been fortunate to do quite a bit of traveling throughout my lifetime, but this surely tops the charts.
---
Travel to Australia with Journeys International
Trips to Australia vary widely but are often a dream vacation. Journeys can help you make your Australia dreams come true. Our itineraries are a perfect starting point for a custom trip—or join a small group departure. Let us know you're interested, and we'll be in touch.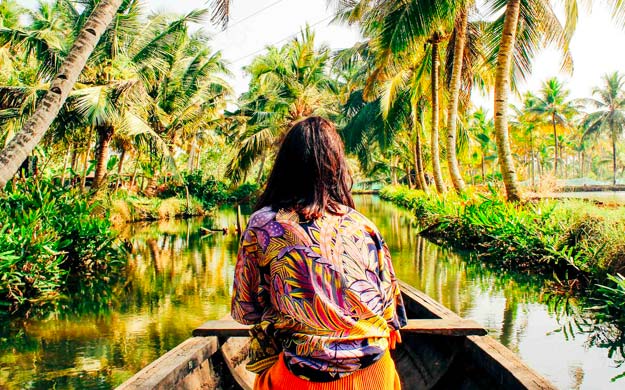 Design an adventure with Journeys International!
With over 40 years of experience, we create experiences that match your goals.
Start Planning
Travel Inspiration Delivered