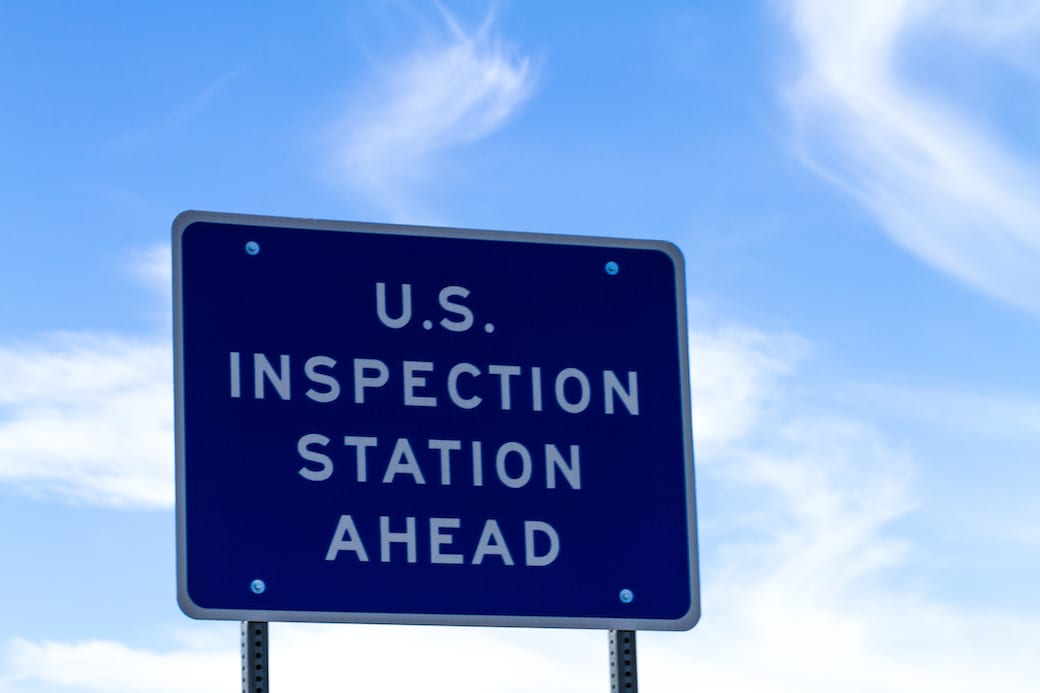 The Bird's Word Blog
Traveling during the Coronavirus Pandemic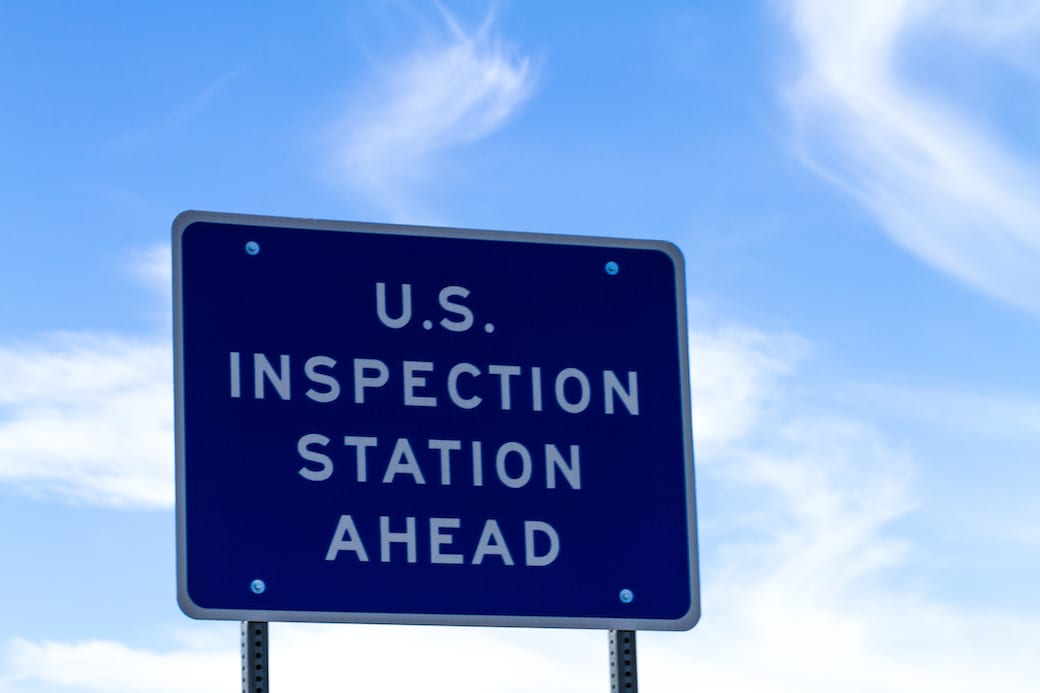 Let's talk about Coronavirus… as if you haven't seen and heard the word enough recently. I've been traveling in Southeast Asia for over a month. Up until now, the chaos and hysteria surrounding the virus had not interrupted or even significantly affected my experience. That changed once I arrived in Vietnam.
Coronavirus Fears in Hanoi
When I landed in Hanoi, I saw officials wearing facemasks instructed me to fill out a medical declaration form. I had to assure Vietnamese officials that I haven't had any symptoms of Coronavirus in the last 14 days. Luckily, that was true. I filled out my form and continued to the next step: picking up my visa. Aside from the medical declaration and the facemasks, I didn't feel any Corona-hysteria at the airport. I figured it was simply a precautionary measure.
I shared a taxi into town with three other travelers and arrived at my intended (though not-yet-reserved) accommodations. When I inquired about checking in, the man at the desk told me they were not accepting guests because the facility was closing due to Corona. Wow… bummer. "No big deal," I thought. "There are other options." One of my taxi-mates and I decided to try Downtown Backpackers Hostel and easily booked two beds in an all-female dorm. "Crisis averted," I thought.
We spent the day exploring the city and eating delicious street food.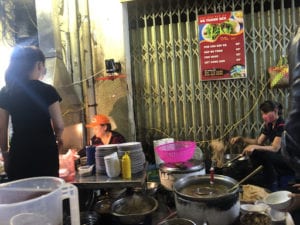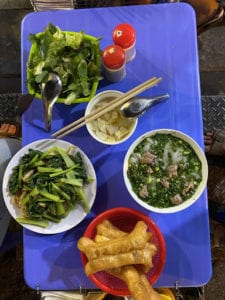 Alternative Accommodations
That night we returned to the hostel to find out just how much of a party hostel it is. I didn't like it. There were constant specials and activities promoting excessive drinking and it seemed that the only way to socialize with the other travelers there was to binge drink with them. Not my scene.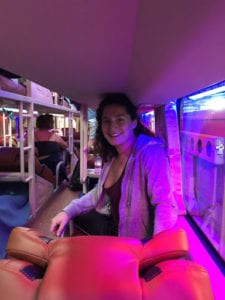 I decided to book a bus to Sapa, in the north of Vietnam, and escape Hanoi's chaos by surrounding myself with nature. Lexi decided to join me. The next evening, I boarded my first sleeper bus.
The Scene in Sapa
We arrived in Sapa the following morning. I had heard wonderful stories from a friend about the "mamas" who meet you at the bus station to welcome travelers for homestays in their villages. He gave me the name of a woman he had stayed with whose hospitality and warmth he highly recommended. I was beyond excited to meet her and her family, and see what life in the village is like firsthand.
When we arrived to the bus station, there were only two mamas. They told us that a lot of mamas are not hosting visitors because of the virus. We weren't comfortable with the pressure from these women to hike 6-hours to their village, so instead we took a taxi to a guesthouse about 40 minutes away. It was a beautiful place to relax for a bit. Later that day, we borrowed a motorbike and went into Sapa to see the town.
As soon as we got there something felt off, like a ghost town. Many restaurants and hostels were closed, and there were very few people–travelers or locals. After snacking on some spring rolls from one of the few open restaurants, we headed back to the guesthouse, where the owners welcomed us for a delicious dinner with the family. We decided that the next day we would continue on from Sapa.
Reflections en Route to Ha Giang
We set our sights on the Ha Giang Loop, a 3-4 day motorbike circuit popular among young travelers. The route leads through the mountains, and villagers offer homestays along the way. We boarded the bus to Ha Giang at 9:30 am and got comfortable for our 7-hour journey.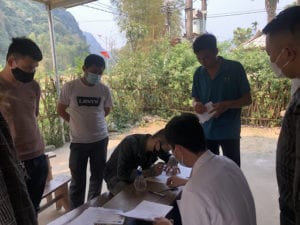 About halfway, the police stopped our bus and instructed us all to fill out medical declaration forms (the same one I filled out at the airport), and took our temperatures. After a wait, they sent us on our way.
As we drove, I pondered the situation with anxiety. I was already worried about what I should do and where I should go after Ha Giang. I had been so excited to explore Vietnam, but everything I had seen up until that point had left me feeling disappointed and worried. As a young, healthy individual my concern was not getting sick. I recognize how privileged I am to feel secure in my health and I'm grateful for that. I was afraid of getting stuck. Quarantine in Vietnam sounded unpleasant.
So, what were my options? I did not feel ready to return home. I felt like I had only just begun traveling and I didn't want to stop yet. I contemplated leaving Vietnam for either Nepal or New Zealand, both places intended to get to at some point on my trip. After hearing that Nepal had closed major trails and shut its borders to people from many different countries, it seemed more practical to leave Asia and head to New Zealand.
But… should I attempt to ride the Ha Giang Loop first, or try to find a flight immediately?
As it turns out, a lot of the homestay locations have closed because of lack of business due to the virus. When I heard this my gut said to leave Vietnam as soon as possible for New Zealand. I booked a flight for the next day and headed by bus to the airport.
Plans Keep Changing
Once I arrived at the airport I had to quickly arrange an eVisa for my layover in Australia and an online visa-like form for entry into New Zealand. It took some time and I felt myself getting stressed, but thank goodness for smartphones because within an hour I had taken care of it all. At the airport, I checked the news and found that New Zealand had passed a mandatory self-isolation policy for anyone entering the country. I thought about renting an Airbnb and sitting there for 14 days by myself, but after talking to a fellow passenger traveling to Sydney, I decided Australia might be a good place to wait this out. Because my ticket included flights via Sydney, I had what I needed in place.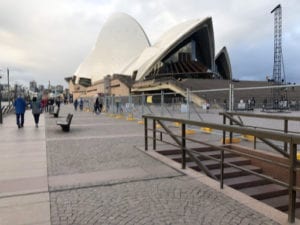 I landed in Sydney on the morning of Sunday, March 15th, and with my 3-month tourist visa, it looked like I would make Australia my new home for the foreseeable future. This was definitely not what I expected or planned, but neither is a global pandemic so I reminded myself that I've got to roll with the punches. I walked around Sydney and saw the famous Opera House.
And… 12 hours later, I have booked a ticket home. Australia has implemented a mandatory self-isolation for anyone arriving the day after I did and things are starting to close down. I decided it would be best to get out while I can and while the US is still letting people in from Australia. There's no telling how or when that might change. I'll probably have to self-isolate for 14 days and then who knows.
I hope to continue my adventure in South America later this year, but for now, I'll have to wait and see how the situation develops. Thanks for tagging along with me on this adventure. I hope to share more soon. Until then, stay safe and stay healthy!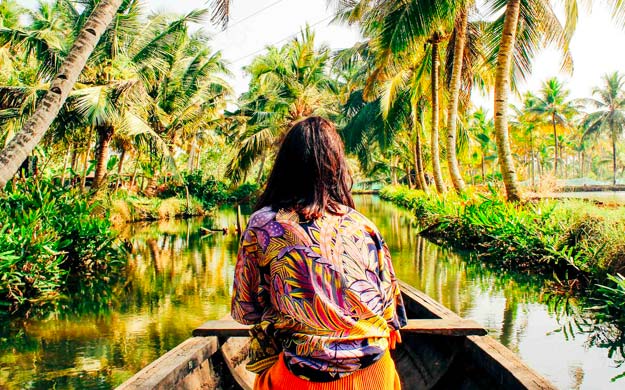 Design an adventure with Journeys International!
With over 40 years of experience, we create experiences that match your goals.
Start Planning
Travel Inspiration Delivered