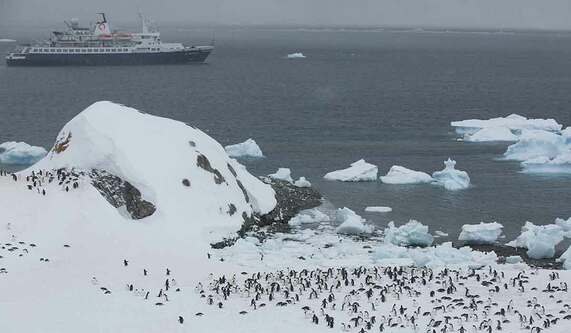 The Bird's Word Blog
Visit Antarctica—A Bucket List Destination for Many Travelers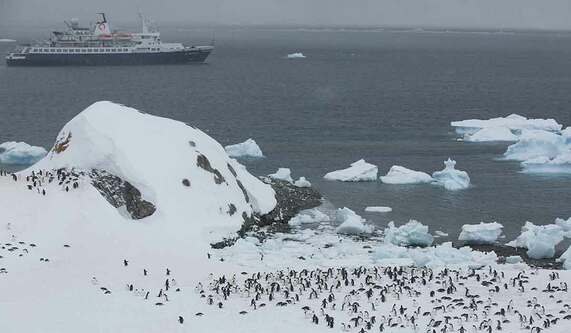 This post originally appeared on HI Travel Tales, a travel blog for people interested in adventurous, insider, curious, peek-around-the-corners travel.
Antarctica. That one word for many inspires dreams of fulfilling a traveler's bucket list. Antarctica's siren call has become the stuff of legend, pulling mariners and explorers toward her shores for decades. Sir Ernest Shackleton's voyage is but one of a number of expeditions that have inspired books and movies, and sparked the imagination of many travelers intent of making their own exploratory voyage. Then, of course, you have "Happy Feet," the movie about a lovable emperor penguin with better dance moves than a voice, also set in Antarctica. Who doesn't want to see emperor penguins in their habitat, we ask? Exactly.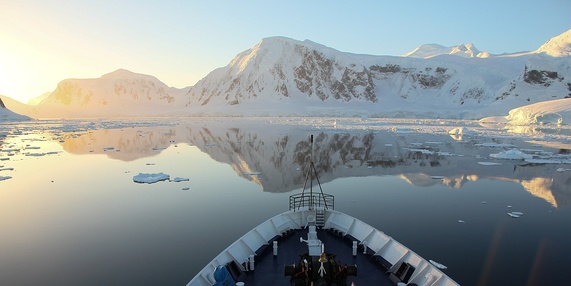 Add in an other-worldly landscape of mountains, sea and ice, killer whales, and herds of elephant seals, and there is little wonder so many people of all ages jump at the chance, even with an other-worldly price tag to visit Antarctica ($7,000 to $15,000 for 13 days and up, and up to $35,000 for longer). And some find they are drawn back again and again.
Ellen Schwab, who took her first sojourn to Antarctica in 2015 with Journeys International on the "Crossing the Circle: Southern Expedition" trip, was so smitten with her first visit to Antarctica that she booked a return trip to the continent in 2016 on Journeys' "Falklands, South Georgia, and Antarctica: Explorers and Kings" expedition. You can read about Ellen's first trip with Journeys here.
HI Travel Tales had the opportunity to talk to Ellen, now 66, who began traveling at an early age and has been to 27 countries. So far! A retired dietitian and medical writer, Ellen lives just outside of Washington, D.C.
Here, Ellen shares some of her insights and travel tips about Antarctica, and travel in general.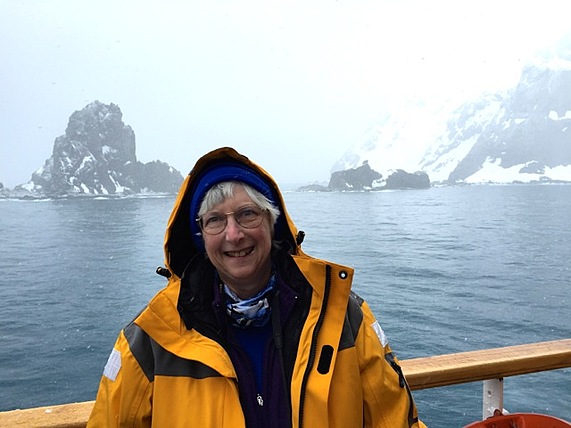 Choosing the Travel Destination and Travel Preparation
HITT: This was your second trip to visit Antarctica. What inspired you to go back?
Ellen: I love it down there. I love the other-worldliness of it. To me, it is like going to another planet that is so foreign and different. I love the isolation and really love the penguins. I also love that type of travel and being on a small ship and going from place to place on that ship. And both Journeys and Quark Expeditions made the experiences incredible. (Ed note: Journeys works with Quark Expeditions to facilitate its Antarctica expeditions.)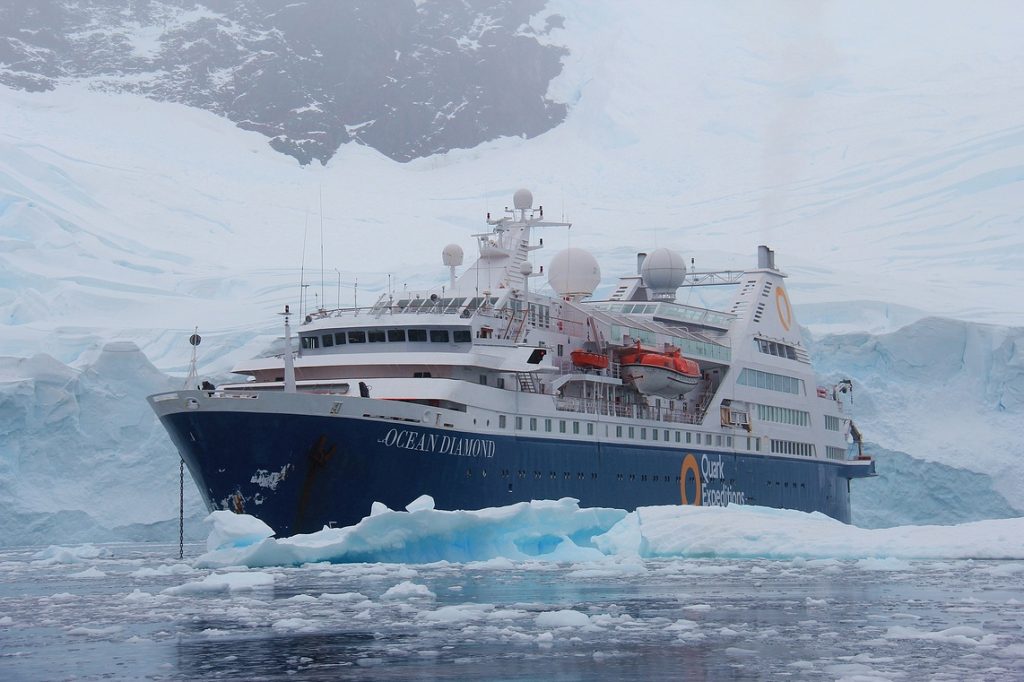 HITT: What day or experience seems to become the story you tell most often about this adventure?
Ellen: It is the day that we went to South Georgia and to a place known as the Salisbury Plain on the north coast. (Ed note: Salisbury Plain is a broad coastal plain known for its rookery of king penguins, which are very similar to emperor penguins although the emperor is larger). I had in my mind that I wanted to sit on the ground and watch and hopefully have king penguins come up to me. Which they did … to within three feet. You cannot approach the penguins, but if they come up to you, that is OK. I was sitting for two hours. It was a very special day for me. It is a day if I could go back and do again, I would. They are nearly three feet tall, and they are simply gorgeous with their coloring.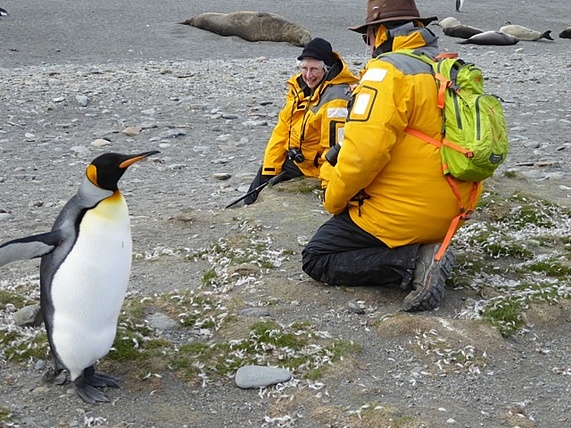 HITT: What advice would you give to other folks who are traveling to Antarctica?
Ellen: Start with the "Crossing the Circle" trip for certain. I loved the trip to the Falklands and South Georgia, but that first trip sets the stage for any future experience. You see so much of the continent you wouldn't otherwise. Also, you will be stunned by the abundance of wildlife on South Georgia Island. And be sure you get a chance to see Elephant Island – where Sir Ernest Shackleton and his crew found refuge for a time following the loss of their ship, the Endurance.
Read the full article, including tips from a veteran traveler, on the HI Travel Tales site.
---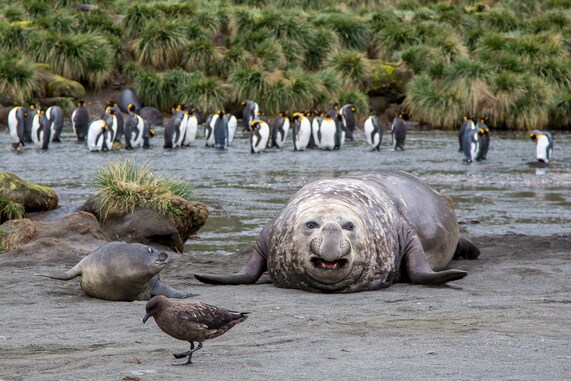 ---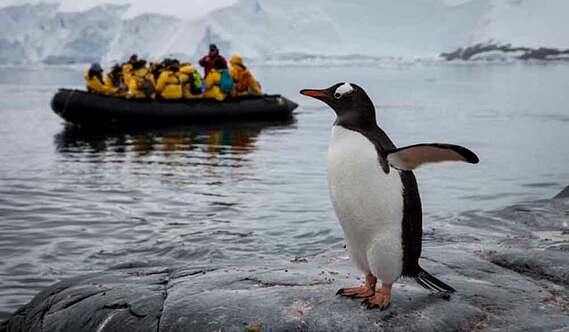 ---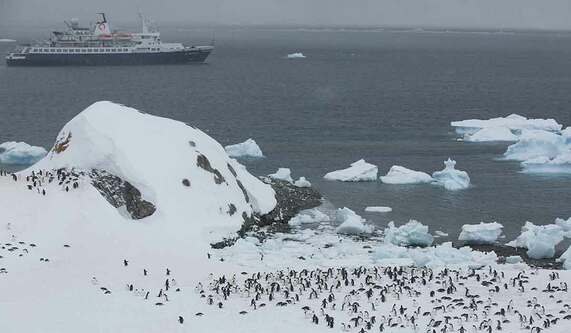 ---
About the Author, HI Travel Tales
Two lifetimes of globetrotting across several continents and dozens of countries fueled the love of people, places and cultural explorations for travel journalists Therese Iknoian and Michael Hodgson. Their blog, HI Travel Tales, was launched in 2014 to share their experiences and discoveries, not only as a married couple but also as solo travelers. They love collaborating with other travelers to communicate their stories, too, and have a growing slate of contributors, including many now from the Journeys International family.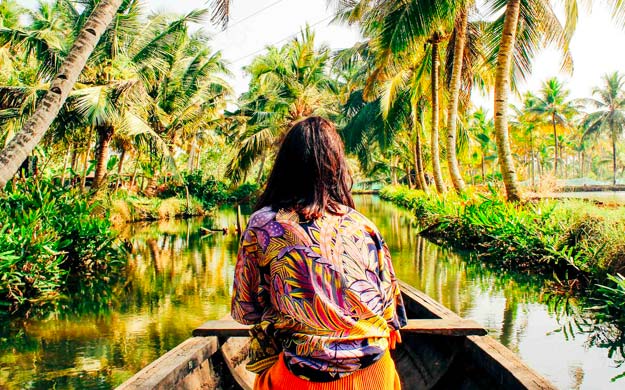 Design an adventure with Journeys International!
With over 40 years of experience, we create experiences that match your goals.
Start Planning
Travel Inspiration Delivered