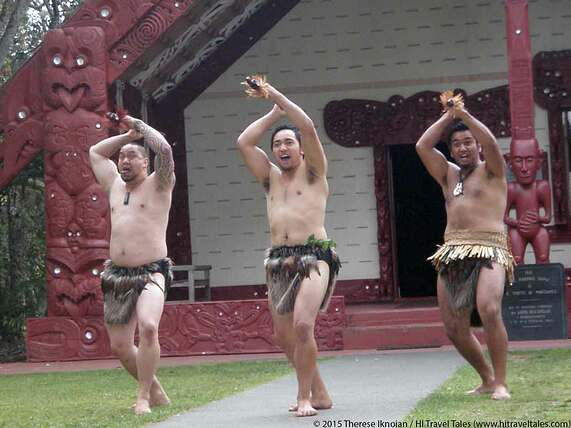 The Bird's Word Blog
Visit New Zealand and the Must-See Waitangi Treaty Grounds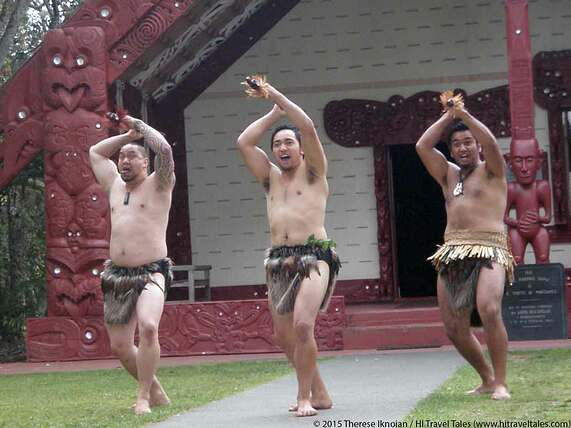 A version of this post originally appeared on HI Travel Tales, a travel blog for people interested in adventurous, insider, curious, peek-around-the-corners travel.
Thinking about the Deluxe Wilderness Explorer trip for your guided tour in New Zealand? It's a great starting point for a custom itinerary, and one recommended addition is this must-see day trip: Waitangi Treaty Grounds.
Near the town of Paihia, approximately 60 kilometers north of Whangarei in the Bay of Islands on the North Island of New Zealand, is the Waitangi Treaty Grounds. Any visit to New Zealand's northern reaches should include a trip to see this significant historical landmark and memorial site. This is in fact the place where Māori chiefs first signed their accord with the British Crown in 1840. That document, the Treaty of Waitangi, was New Zealand's founding document.
This day trip is worth the relatively small expense. And we do recommend you make a full day of it. Included in your visit is your entry ticket, a 50-minute guided walking tour with historical talks, and a cultural performance by Maori dancers at the meeting center (stick games, performing with Māori weapons, and seeing the famous haka are all part of the fun). The historical lessons and performances are fully worth every cent and every minute of your time.
In the visitor center be sure to take time to first view the introductory film that lasts about 20 minutes. It will set the stage for all you see during your visit. The carved Meeting House, which is where the cultural performances are held, is truly magnificent. As is what is billed as the world's largest ceremonial war canoe. We also enjoyed wandering around the beautifully landscaped grounds that reached down to the Pacific Ocean.
We especially enjoyed the tour with our guide, a Maori local who told us many of the guides working for the Waitangi Treaty Grounds have a very personal connection to the area as they are descendants of those who first signed the treaty. He really made the place come alive for us, even on a somewhat gloomy and cloudy day.
Be sure to leave yourself plenty of time to wander the paths of the Waitangi Treaty Grounds that wind through the rolling terrain in one of New Zealand's many beautiful regions. The grounds are part of the Waitangi National Trust Estate which include hiking trails too, including to Hararu Falls and other treats. If you are lucky, and the day is clear, you'll enjoy panoramic views of the Bay of Islands.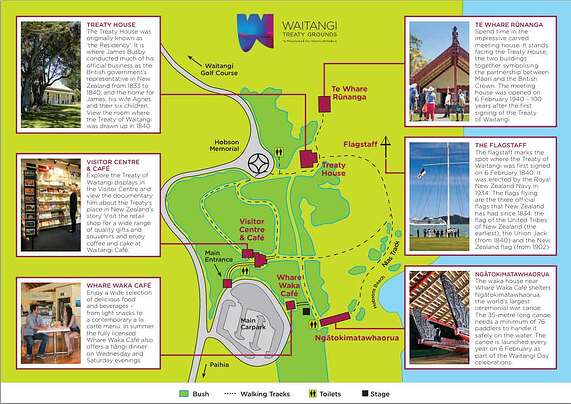 About the Author, HI Travel Tales
Two lifetimes of globetrotting across several continents and dozens of countries fueled the love of people, places and cultural explorations for travel journalists Therese Iknoian and Michael Hodgson. Their blog, HI Travel Tales, was launched in 2014 to share their experiences and discoveries, not only as a married couple but also as solo travelers. They love collaborating with other travelers to communicate their stories, too, and have a growing slate of contributors, including many now from the Journeys International family.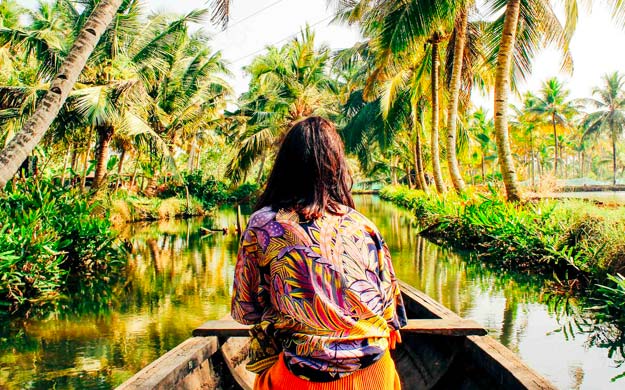 Design an adventure with Journeys International!
With over 40 years of experience, we create experiences that match your goals.
Start Planning
Travel Inspiration Delivered