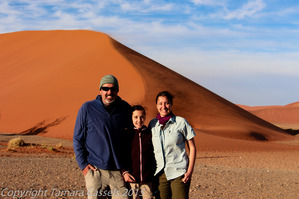 The Bird's Word Blog
What Are Custom Travel Services, Anyway?
by Journeys International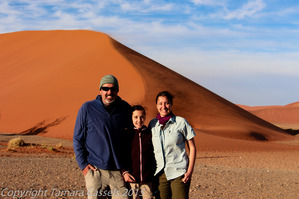 Thinking about taking a trip, but can't find the perfect itinerary? Found an itinerary you love, but don't love the dates? Want to take a group trip, but choose your own group? Custom travel has many great benefits—and quite a few misconceptions—all of which are explained here.
What It Isn't: Common Misconceptions
We hear so many misconceptions about what custom travel is and isn't, so we want to start here and clear the air!
"It's going to be wildly expensive"
People hear "custom" and immediately assume "costly." This is simply not true! People are surprised to discover that the cost of a custom trip is not much more than group departures—especially at Journeys, since even our group trips are designed to be small, intimate encounters with other cultures, and not people-churning, mass-produced experiences. Part of the customization is developing a trip with your budget in mind, whether you're looking for something more affordable or you want to upgrade to something incredibly luxurious. Our adventure specialists are well versed in guiding you through these choices and helping you build a custom trip that fits your needs.
"We don't have enough (or too many) travelers for a custom/private trip."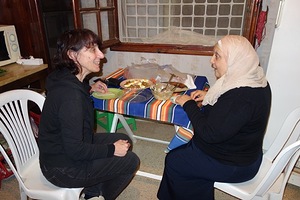 Here at Journeys, we have arranged custom trips for one traveler (like Hilary, who explored Tunisia with her guide) and custom trips for 44 travelers. No matter the size of your group, we would love to chat more with you about making your travel dream come true.
"We'll have to drive ourselves."
This is another rumor that gets in the way of people asking about custom travel. Many people feel nervous about driving in a foreign country, especially when the street signs are in a different language. With custom travel, we can book you a driver so you can sit back and relax. If you enjoy driving in another country, we can arrange for that, too. But, you do not have to drive yourself simply because it's a private trip.
"We're going to have to spend every waking moment with the guide."
People worry that on a small trip, they will have to spend all their time socializing with the guide. This is not the case. The guide is there to help make the most of your trip—but you decide how much or how little time is spent together, and how much you want to interact. You don't have to adopt the guide into your family simply because they are traveling with you.
What It Is: Benefits Galore!
Now that we've gotten those crazy rumors out of the way, let's talk about all the great benefits of custom travel!
Privacy
Some people thrive on group interactions, love meeting new people, or revel in small-talk—but not everyone. For those who need a little more alone time to recharge, or who simply prefer to stay in the company of close family and friends, a private, custom trip is perfect.
Flexibility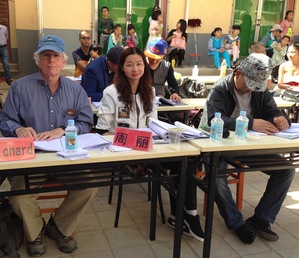 When you've planned a custom trip, the only considerations for time management are your own. You'll have complete discretion to make spontaneous stops, spend longer than planned in a particular location, or change your day's plan entirely. (Such was the case with Richard, who spontaneously accepted an invitation to judge an English-speaking contest while traveling in China.)
Personalized Guide Access
We know, we just told you this was a misconception! While the idea that you're required to adopt the guide as the newest family member and invite them home for Thanksgiving belongs in the misconception section, there are some great benefits to having a private guide, too. Some travelers thrive on personalized attention and genuinely enjoy being able to ask their guide 100 questions per hour. Others just want a local who will ensure their trip takes advantage of the best the destination has to offer. Either way, on a custom trip, you can decide how the traveler-guide relationship will work.
Customization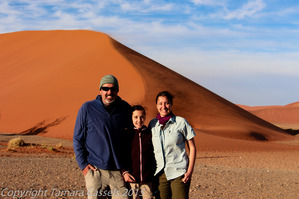 This may seem obvious, but one of the greatest benefits of custom travel is the ability to completely customize your trip (like Tamara and her family, who wanted to see a very specific part of Namibia). Because this is such a big one, we're going to break it down:
Dates: Not everyone has a flexible vacation schedule. Many people have only a set amount of time they can take off every year, and very specific dates when that time can be taken. Custom travel allows you to take exactly the time you have, exactly when you need to take it.
Destinations: Maybe you have a specific destination in mind—something you saw in a travel magazine, or that's so off the beaten path that group tours simply don't go there. Wherever you want to go, a custom trip can get you there. There's no reason you shouldn't be able to go exactly where you want!
Itinerary specifics: Is there a certain museum, garden or other place you're dying to see in your destination? Do you like to sleep in or stay up late? Do you like every minute of every day planned, or do you prefer a more casual approach to your vacations? Custom travel allows for all of these considerations.
Accommodations: For some people, the only deciding factor for a hotel room is making sure it has a bed. For others, the hotel amenities and quality of the room are deal breakers. If you fall into the second category, a custom trip ensures you're resting your head on the perfect pillow each night.
All of these options, and more, can be adjusted on a custom trip, giving you exactly the trip you wanted.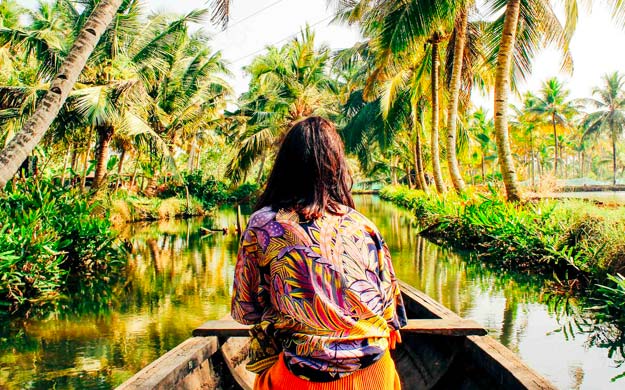 Design an adventure with Journeys International!
With over 40 years of experience, we create experiences that match your goals.
Start Planning
Travel Inspiration Delivered