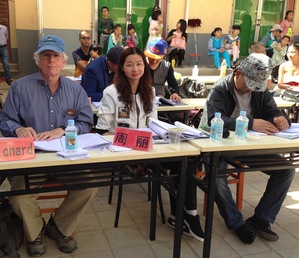 The Bird's Word Blog
Why I Choose Custom Travel Services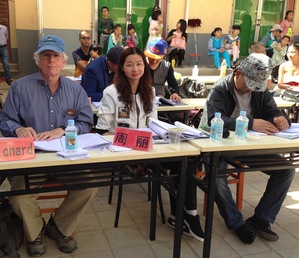 With over 10 custom and private Journeys trips under his belt, seasoned traveler Richard shares his thoughts on why he chooses custom travel. (#1 reason? Flexibility.)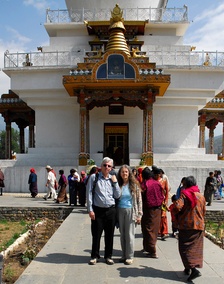 Travel has become sort of an addiction for my wife and me! We've traveled with Journeys to Belize, Ecuador/Galapagos, Peru (Machu Picchu), Bhutan, twice to China, Cambodia, Vietnam, Laos, Morocco, Argentina, and Chile, and have seen a total of about 46 countries. We have learned that for us, custom and private trips enhance the experience and allow for interactions that would not be possible in a group trip.
Flexibility, flexibility, flexibility
First and foremost, my wife and I appreciate the flexibility a custom trip can offer us. Several examples come to mind from our trip along the Silk Road last May. We had been to China before and I certainly wanted to revisit the Terracotta Warriors in Xi'an. But, there are so many other interesting things to see in Xi'an that may not be as spectacular or as "must-see" as the Warriors. For example, we wanted to visit the Bangpo and Xianyang museums (a very lovely collection all for us, since we were the only visitors), the new Famen Temple (unbelievably kitsch—in fact, quite awful—but very interesting in a "what on earth were they thinking" sort of way), and the old Famen Temple (beautiful). Also we found that in group tours, the amount of time allotted for exploring museums is not enough for us, so by traveling on a custom trip we can do things like spend an entire day at the Shaanxi Museum in Xi'an.
Go at your own speed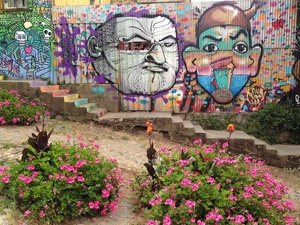 In addition to flexibility, my wife often feels that we may slow the rest of a group down, not so much by our increasing decrepitude but by the fact that we want to linger longer than the others over, perhaps, an interesting flower (to be photographed from all angles) or a group of Buddhist frescos.
Make changes on the fly
Going on our own allows us to make itinerary changes that would not be possible with a set group itinerary. The guides are very flexible when traveling with just a couple of people, and they are excited to visit places that they do not regularly go to.
Another example from our Silk Road trip: While in Turpan, I noticed that the lovely Turpan Mosque was not on the itinerary; we wanted to see it, so we added it to our day. Same with the Turpan Museum; it was not on the itinerary but has a great collection of Silk Road artifacts. It was well worth seeing (once we figured out how to get in!).
In Kashgar, we added the absolutely exquisite Abakh Khoja Tomb; again, because we were traveling on a custom trip, we were able to add it to our schedule without disrupting an entire group of travelers.
Learning from locals
Another aspect my wife and I enjoy is meeting and interacting with the locals. I am sure that with groups, you also meet a lot of people, but we prefer to wander off and interact with others even if we don't speak their language. With it just being the two of us, we aren't 'tourists' as much as we are 'visitors,' and locals welcome us as such. In fact, the guides and drivers have even been known to invite us to their homes to meet their families.
Spontaneous TV appearances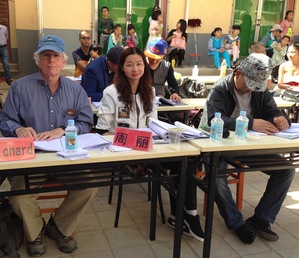 When on a custom trip, your schedule allows for spontaneous interactions… such as appearing as a judge on local TV. My wife and I stumbled across a High School English Speaking contest while in Dunhuang, and because we were there at a time with very few visitors, and we were the only western faces in town, I was asked to help judge the contest. Next thing I know, I'm sitting at a judge's table, on Dunhuang TV, helping with the contest. That would not have happened if we'd been part of a group tour.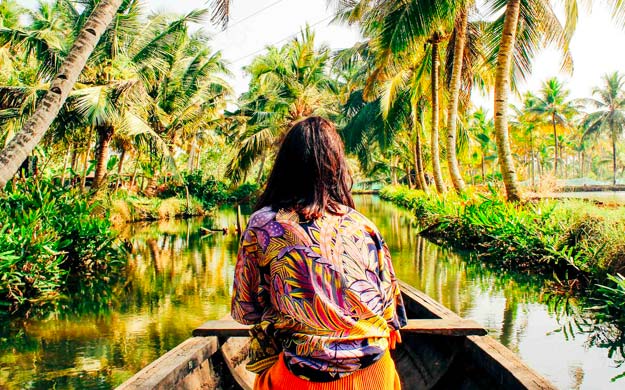 Design an adventure with Journeys International!
With over 40 years of experience, we create experiences that match your goals.
Start Planning
Travel Inspiration Delivered