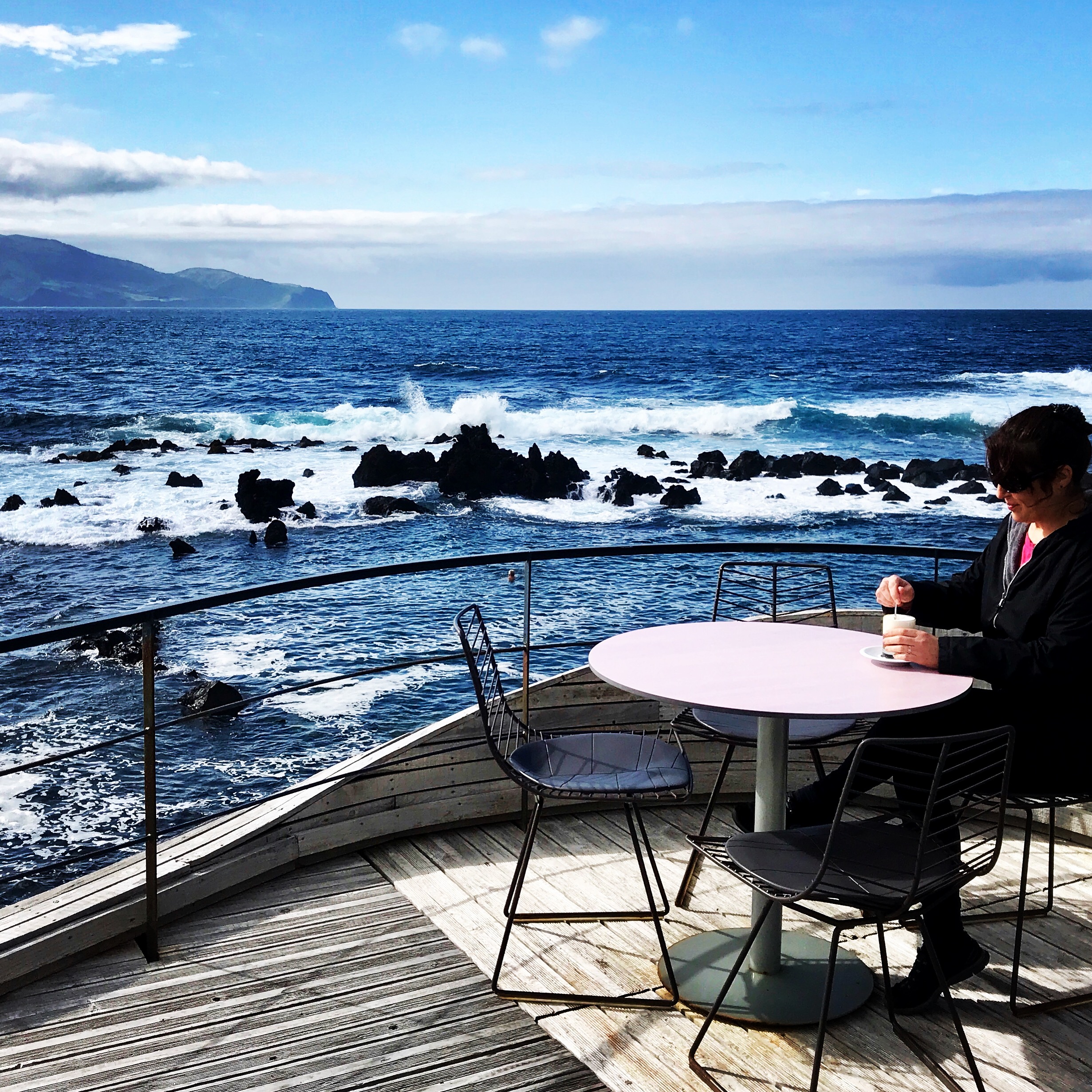 The Bird's Word Blog
Why You Should Travel To The Azores (Even If You Know Nothing About Them)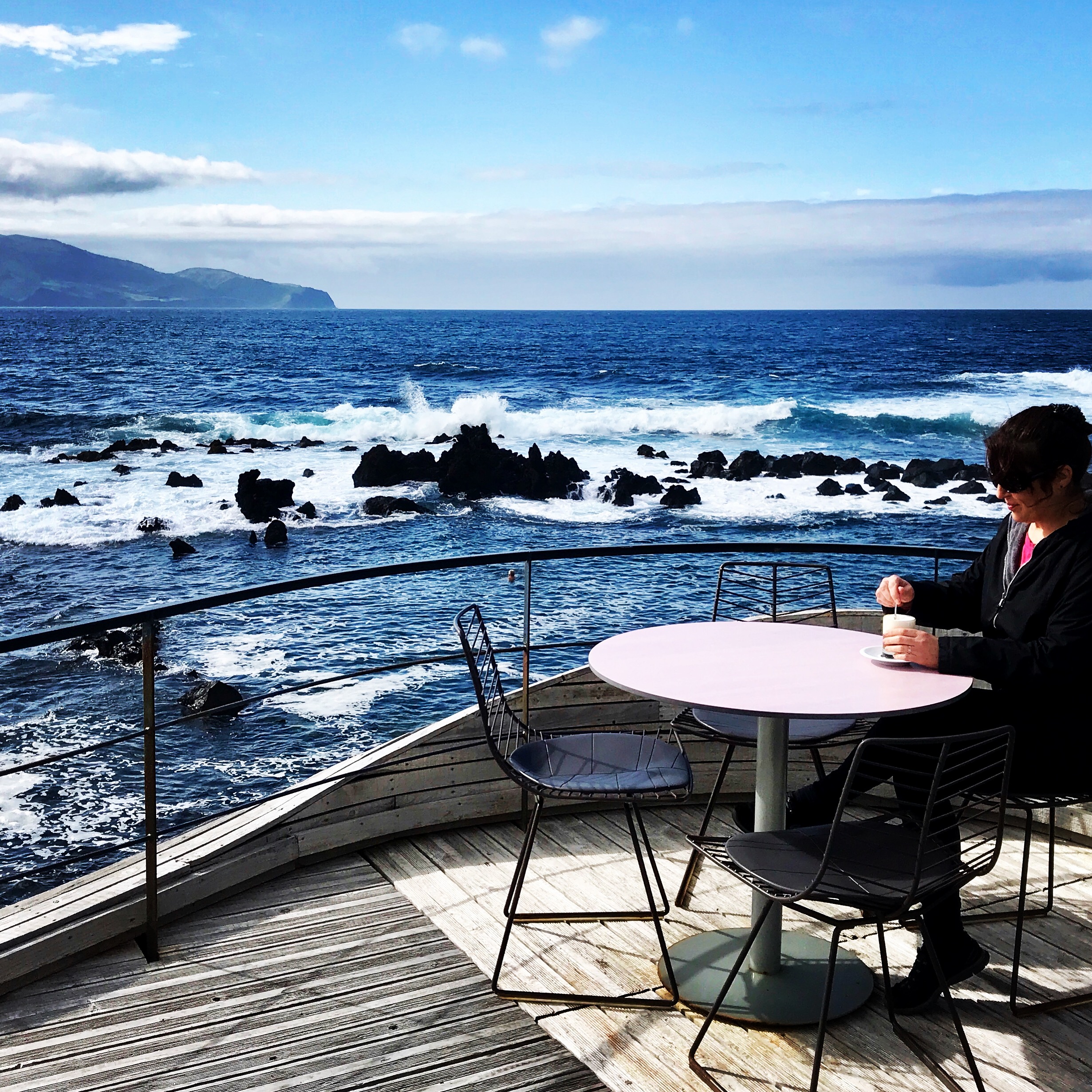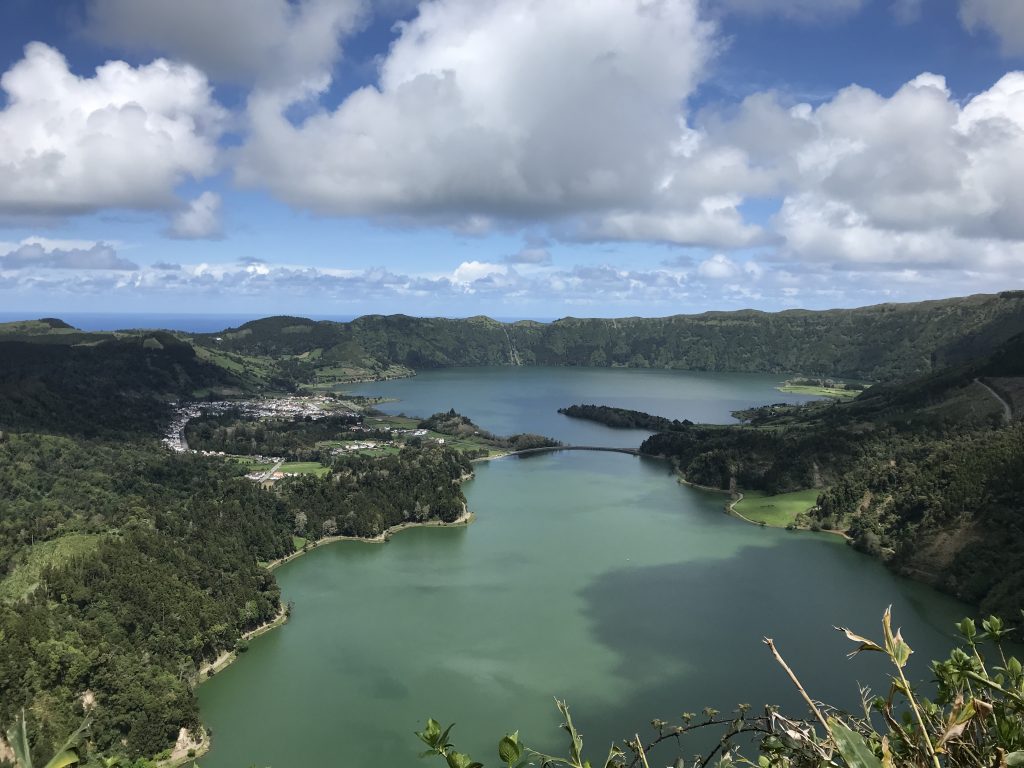 Even among the best-traveled globetrotters, the Azores is a little visited destination. It is one of two autonomous regions of Portugal – a north Atlantic archipelago of nine volcanic islands: Flores and Corvo in the west, Graciosa, Terceira, Sao Jorge, Pico, and Paial in the center, and Sao Miguel and Santa Maria in the east. Until relatively recently, flight routes from North America were indirect and schedules inconvenient. Now, though, daily direct flights make it much easier to reach these unimaginably beautiful and interesting islands in only a few hours. Once you get there, it's shocking how much there is to see and do, and how comfortably you can do it all. Why the heck hasn't anyone you know been here yet?!
I recently joined a small group for a "soft adventure" (moderate activity, lovely hotels, amazing food!) focused on the islands of Sao Miguel, Pico, Faial, and Sao Jorge Islands. We traveled in April, when it's just getting warm enough to enjoy the full range of outdoor activities but not yet overrun with European summer tourists. In general, the very best months to go to the Azores are May, September, and October; June, July and August are lovely but crowded.
We spent time hiking among scenic volcanic craters, lush mountains, and black lava rocks; biking along blue-turquoise lakes and past charming villages; and paddling our kayaks in the calm, crater lakes. The hikes were usually a few hours long, up and down small hills. A few times we had to scramble over rocks, but that was in order to get to the good stuff – the most rewarding views! (A pair of walking shoes with good traction are a must.) The bike rides were not that far – usually 5-6 miles over well defined pathways and roads. There were some up-and-down hills, but no dramatic inclines.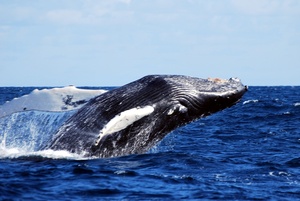 A very favorite excursion was our whale-watching tour. Seated in a very comfortable zodiac, we giggled and screeched like children in sheer delight as we watched blue whales fluking their tales, and fin whales spraying as they reached the surface to breathe. I personally saw a Portuguese man-o-war in person for thefirst time in my life, just a few feet away from the boat. Though deadly, they are remarkably beautiful creatures with their translucent purple and pink bodies that shined brightly in the sunlight. We also saw a young sea turtle that seemed to be curious about what we were doing out in his territory.
Another highlight was a walk through a natural lava tube. Although I have been in caves and lava tubes around the world, this one had no manmade walkways or artificial lights. We made our way over the natural surface by headlamp, and I felt connected to the place I never have elsewhere. The sense of adventure was palpable as our group felt like explorers discovering the geology and landscape for the first time.
Guides throughout our trip were world class. Our main guide, Hugo, was very knowledgeable on everything about the islands and offered insight into the culture, but he left the details of the volcanoes to be explained by the volcanologist; he left the story of the whales to be explained by the marine biologist – from the time they were hunted to the time hunting was banned in 1984 and whale-watching became an economic mechanism to teach locals about saving these beautiful creatures; he left the explanation of endemic trees and plants to the naturalists. Each one of our guides were passionate about preserving and protecting the natural ecosystem of the islands.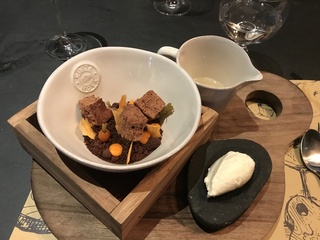 What surprised me most in the Azores was the food! Everything was fresh and prepared by 3-star chefs (in my book). There was a great variety of meat and seafood – but I am vegetarian and they made sure I never went hungry. My favorite dishes were squash soup and ginger ice cream. I have never tasted anything so divine!
We also had the chance to visit local food producers. First we went to a family-run organic cheese factory. The milk that went into making the hand-made cheese came from free-range cows that only ate grass and hay and nothing artificial. The cheese had a different taste: fresh and full of flavor unlike any kind of cheese I've tasted in the U.S. Then we visited a small family coffee plantation where the beans were hand-picked and roasted in a time where everything is done by machines. It was a special treat to know I was drinking a cup of coffee that had been cultivated in a traditional manner. But perhaps the biggest highlight was the opportunity to go to the market together with a restaurant chef and pick out the vegetables that would go into the pot that would be our special "cozido" meal – a traditional-style meal that is cooked underground in a thermal area with only the steam of the earth.
Throughout the adventure, every time I saw amazing views of the ocean, or mountains, or a crater, or lake, or village, I thought to myself, "there's no way anything can be as amazing as this!" But when we made our way to our next site, it was just as impressive.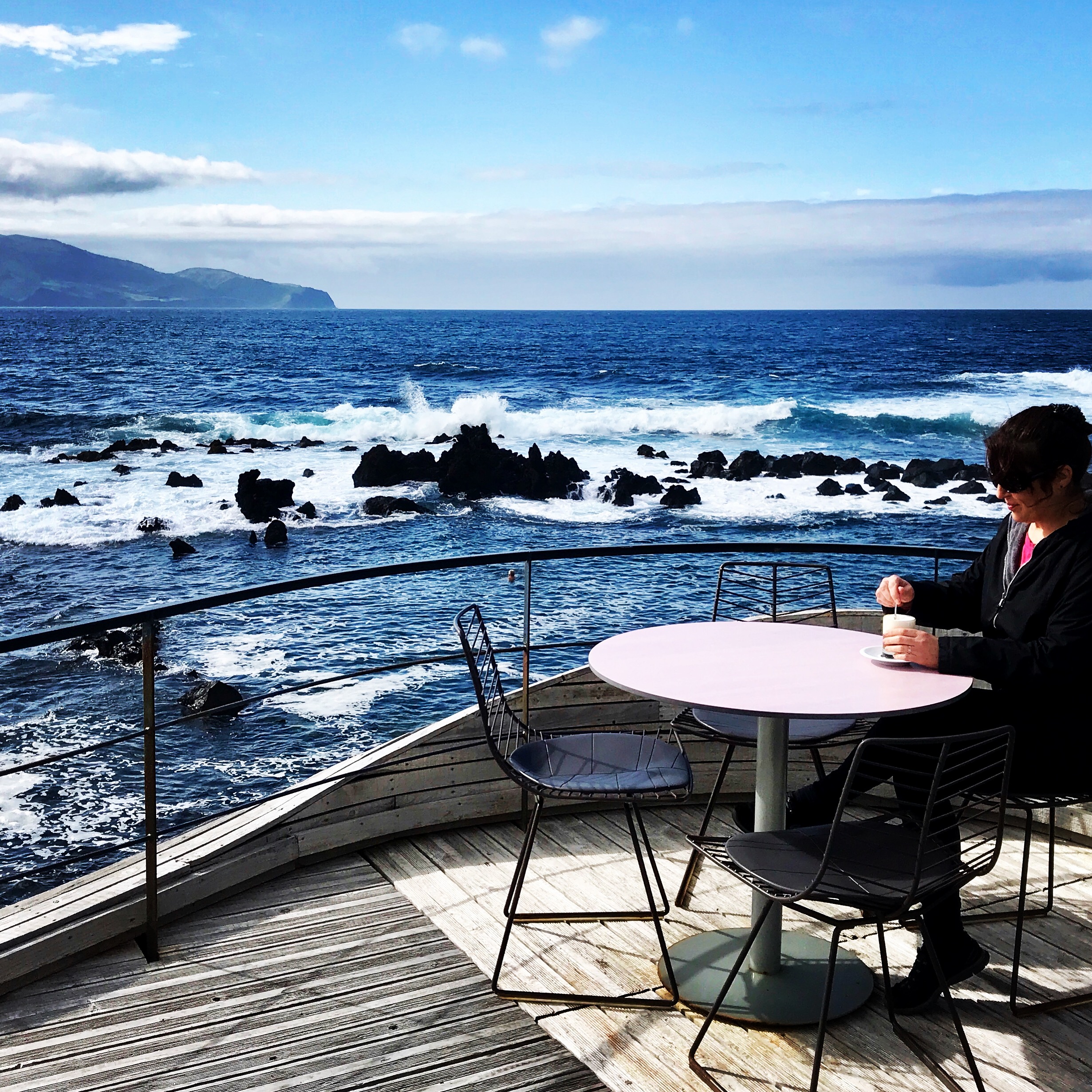 Several times, after being on the go from morning til night, we were rewarded with a relaxing soak in natural hot springs, often looking out on mountains or ocean. These were perfect endings to perfect days. The Azores felt like an undiscovered paradise – the kind of paradise with lots to do and learn and eat and enjoy and explore. I'm happy to share it with you.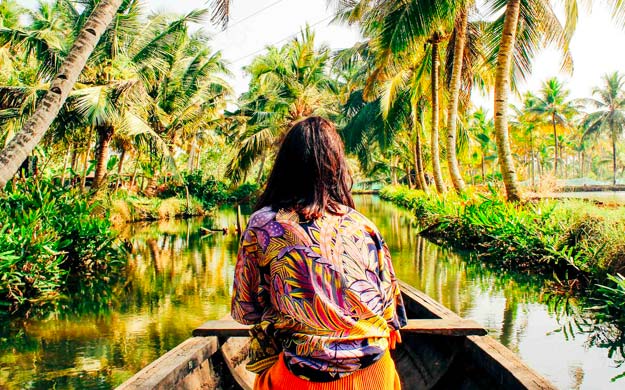 Design an adventure with Journeys International!
With over 40 years of experience, we create experiences that match your goals.
Start Planning
Travel Inspiration Delivered