Chitwan National Park Adventure Tours
One of the best locations for seeing Bengal Tigers in the wild, Chitwan National Park in southern Nepal offers many opportunities for wildlife viewing and nature appreciation. Every visitor can expect to seee rhino and a variety of other animals both from elephant back and on foot. While not everyone sees a tiger, you will certainly see tiger tracks and you do have a chance of catching site of one of the territorial animals that patrol the park.  There is also a good chance of seeing species like sloth bear, leopard, jungle cat, fishing cat, gaur, and crocodiles. Birds are abundant, particularly from November to March when the local residents are joined by migrants from Eurasia and higher altitudes of the Himalayas. Naturalists are very good at identifying species by calls and can usually locate all of the common resident species for the determined birder.  Some of our favorites include Alexandrine Parakeet,  Stork Billed Kingfisher, Bar Headed Goose, Ruddy Shelduck, Black Hooded Oriole, Grey Headed, Fish Eagle, Crested Serpent Eagle, and both Greater and Lesser Racket Tailed Drongos.
Insects are generally not much of a problem, although in the wet season from June to August, mud and leaches may limit some activities. In truth, even the wet, monsoon season is a good time to visit Chitwan, though it is a bit harder to get around.  The jungle sounds are most impressive during the wet season. Tiger sightings are more frequent in March and April when water sources are more concentrated and grass cutting and burning increases visibility of all species.  You might hear tigers roaring at any time of year.
The lodges, located in villages just outside the park boundries, provide private double rooms with comfortable bedding and Western style baths with timed hot water. Electricity is provided in the early evening and early morning.  Activities start before dawn and most guests are asleep by 9:00 pm. The lodges offer excellent food, buffet style, in screened dining areas.
You can travel to Chitwan by road or air from Kathmandu, followed by a road transfer.  Chitwan can be reached by road from Pokhara, as well.
Customize Your Dream Adventure
We are here to help craft tailor-made adventures for individuals, couples, families, and groups of explorers.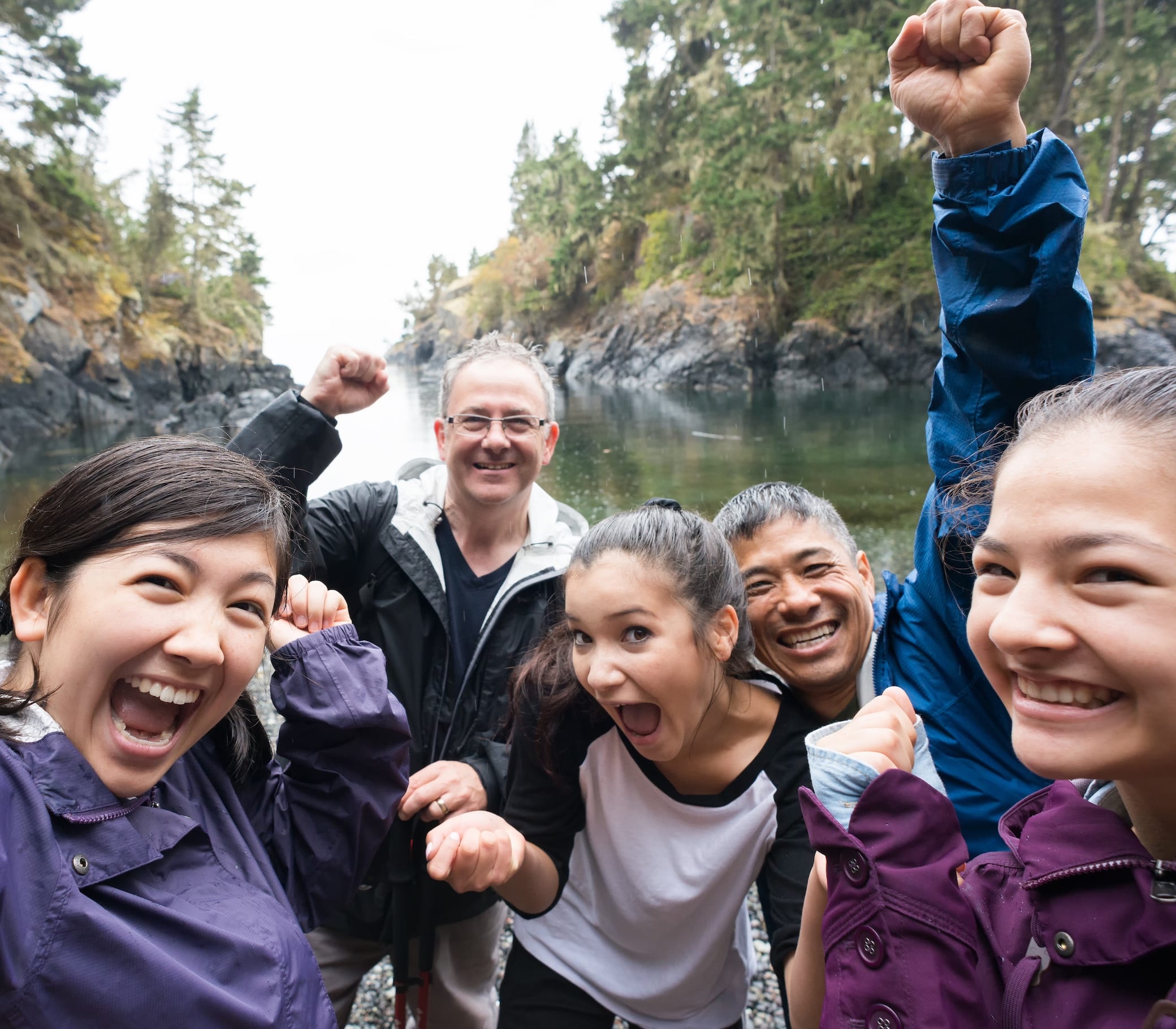 Attractions
Things to See & Do Near Chitwan National Park