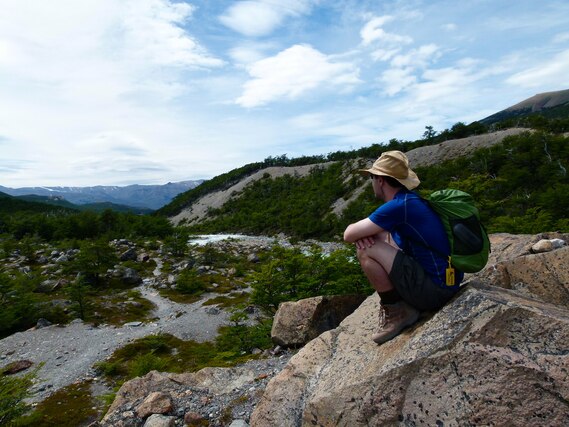 The Bird's Word Blog
Embracing Slow Travel on Treks around the World
by The Journeys International Team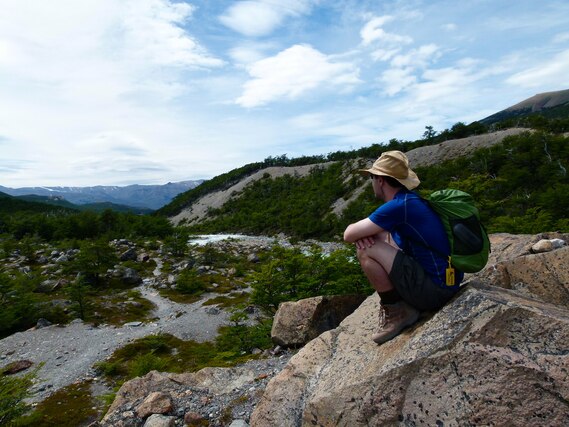 Journeys trip leader Coco Rae has traveled with with students and adults, in groups and independently, in cities and deep in the wild. In advance of an upcoming trip to Mt. Kilimanjaro, she shares her reflections on the power of journeying by foot to deepen the impact of your surroundings.
Vacations are, by definition, opportunities to escape our daily lives—work, chores, responsibilities, and all the associated stresses—and instead immerse ourselves in new places, cultures, foods, and experiences. Ideally, international adventures allow us to recharge, reflect, and renew before we dive back into the day-to-day on our return home. These days, however, when wi-fi is nearly ubiquitous in even the most remote village and foreign SIM cards are cheaper than ever, it can be exceedingly difficult to escape from the tyranny of email even on journeys halfway around the globe—and don't get me started on Facebook, Snapchat, Instagram, WhatsApp. Even if you are among the valiant few who can resist the pull of social media while you're traveling, it's just as challenging not to pack every waking moment full of activities in an effort to get the most out of your time in another country, especially since you flew so far to get there.
I'd like to suggest an alternative form of international adventure travel: trekking trips, otherwise known as "slow travel."
Certainly museums, restaurants, cultural heritage sites, theatrical performances, and the like are valuable experiences and enrich any trip to another country—rare is the trip that doesn't see me eager to do these things. Yet some of the most meaningful experiences I've had in other cultures have come when I've incorporated into my vacation a trek through the countryside. I once hiked England coast-to-coast, and two weeks after I dipped my boots in the Irish Sea for good luck I crested a hill and saw the North Sea at last—a memory that still brings a lump to my throat. I recall the warm hospitality I received as the sole guest of a tiny pub in a remote Scottish Highland village, despite having come in out of the pouring rain and promptly flooded their foyer. The ready smiles and easy camaraderie shared by me, my guide, and our porters as we made our way in the Annapurna range of Nepal. Falling in with three Taiwanese ladies along Switzerland's Haute Route, who cheerfully raised their umbrellas in the midst of a snowstorm and broke into songs from the Sound of Music every time they spotted an edelweiss blossom. The bliss of meandering through the Cambodian countryside with my students and being greeted by swarms of children shouting "Hello America!" as we passed by. The inability to do anything but laugh at the staggering beauty of Norway's Jotunheimen National Park, and the unspoken understanding of something too magical for words shared by fellow trekkers in the lodge that night.
Experiencing a country and its people via your boots is uniquely rewarding—and a guaranteed way to unplug. It's an axiom among trekkers that you never meet anyone unpleasant on the trail, whether fellow trekkers or locals. Simply moving at walking pace forces you to slow down mentally as well as physically and makes it possible just to be in the moment. When your only task is to get from point A to point B, and you have all day to do it, your perspective changes. You listen more attentively; you have the luxury of contemplating your surroundings at length; you're more open to engaging with strangers; you find humility and calm in your own mind.
In a few weeks I will head to Bhutan for a trek through the Black Mountains, and this July I will attempt a trek up Mount Kilimanjaro in Tanzania. The latter will be especially tough, even with a guide and porters, but whether I summit or not is beside the point. I'm more interested in what happens along the trail itself than the official "goal." And that's really the heart of it: you don't have to be a world-class mountaineer or hardened backpacker to reap the benefits of slow travel. There are trekking journeys available for every level of ability and comfort: from a few hours to a few weeks, from low elevation to high alpine routes, from single guides to full camp staff and porters, from camping to lodges and even hotels. It's important to pick a trek that matches your abilities, but it's also important to embrace the possibilities of challenge. Most importantly of all, be open to what happens along the way, in real time. In slow time.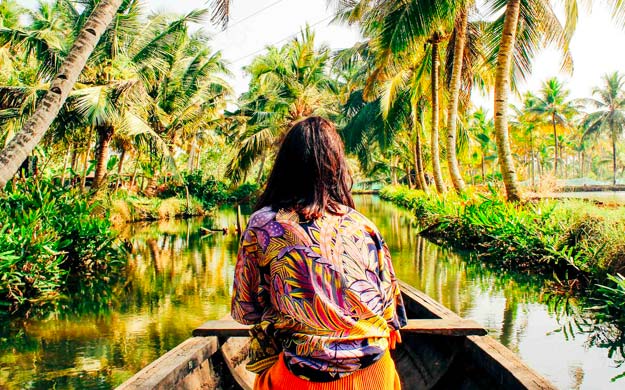 Design an adventure with Journeys International!
With over 40 years of experience, we create experiences that match your goals.
Start Planning
Travel Inspiration Delivered