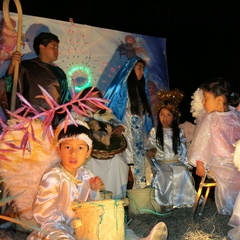 The Bird's Word Blog
Discover Extraordinary Christmas Traditions In Mexico
by The Journeys International Team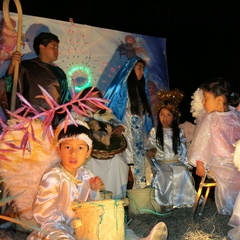 Are you looking for somethi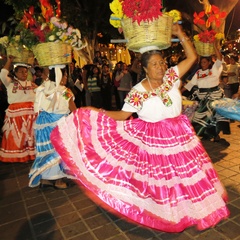 ng a little more colorful than just a White Christmas this year? Perhaps a chance to escape the cold weather and the hustle and bustle of the holidays, and just relax for a change?
Then join us this holiday season on the Christmas in Oaxaca trip, where you'll experience Mexico's rich and varied traditions—in warm weather! It's eight days of indigenous cultures, holiday pageantry, and hands-on fun with puppetry and crafts.
Beyond Christmas cookies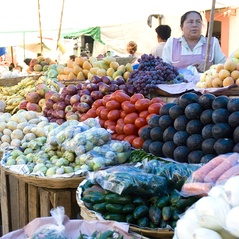 Christmas traditions in Mexico include a vibrant and delicious cuisine. Traditional dishes include ponche navideño (literally "Christmas punch," this drink is similar to mulled cider), Mexican hot chocolate served with buñuelos (a fried Christmas treat somewhere between a doughnut and a funnel cake), and savory dishes like tamales and molé.
In fact, the state of Oaxaca is known for it's SEVEN(!!) varieties of molé, many of which find their way onto holiday tables each year.
During Christmas in Oaxaca, you'll have the opportunity to visit the zócalo (markets) with a local chef who will then lead a private cooking class for your group. The offerings at the market vary, and the chef will decide on a menu based on the freshest ingredients. Past classes have included a range of regional specialties: tamales, squash blossoms, tortillas, hot chocolate and the molé Oaxaca is famous for.
No ordinary radish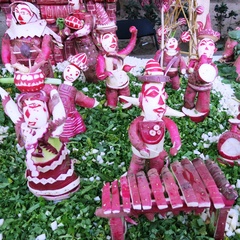 A tradition unlike any other in the world is the Noche de Rábanos. The Noche de Rábanos, or Night of the Radishes, dates back nearly 120 years. Each year on December 23, local merchants and artists compete for prestige—and cash—in a radish carving contest. The inedible radishes are specially grown for the contest and usually range between six and seven pounds. Christmas in Oaxaca includes both an opportunity to meet the farmers who grow these incredible radishes, and a can't-miss evening at the Noche de Rábanos celebration.
Christmas shopping like you've never seen it
In addition to experiencing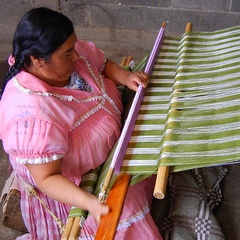 the zócalo in Oaxaca city, you'll also have the opportunity to explore the Southern Valley and the "Craft Route." Visit numerous artisan communities, including Jalieza, where cotton belts, bags and table runners are woven on backstrap looms; Tilcajete, to see the unique alebrije wood carvings; and to Coyotepec, famous for its black pottery, produced by firing in oxygen reduced kilns. Also visit market day in Tlacolula, a bustling, colorful weekly market located in the Eastern Valley, among the weaving and dyeing community of Teotitlan del Valle.
Make way for the manger
Another beautiful tradition of Christmas in Mexico is the holiday pageantry. On December 24th, find a spot in the now familiar zócalo to witness the Calenda Parade, where approximately 20 local churches decorate a float carrying children who dress as angels, Jesus and Mary. These floats and church members parade around the zócalo before heading to their respective churches for midnight mass.
---
Learn Spanish holiday phrases
Christmas in Oaxaca is an incredible week of exploring the rich history of the holiday spirit in Mexico. Get a jump start on your trip by downloading a cheat-sheet of Spanish holiday phrases.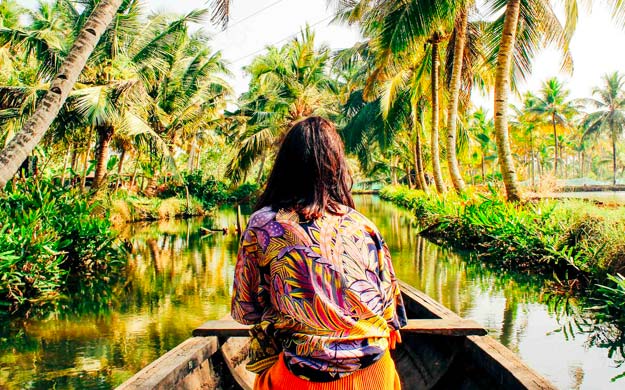 Design an adventure with Journeys International!
With over 40 years of experience, we create experiences that match your goals.
Start Planning
Travel Inspiration Delivered