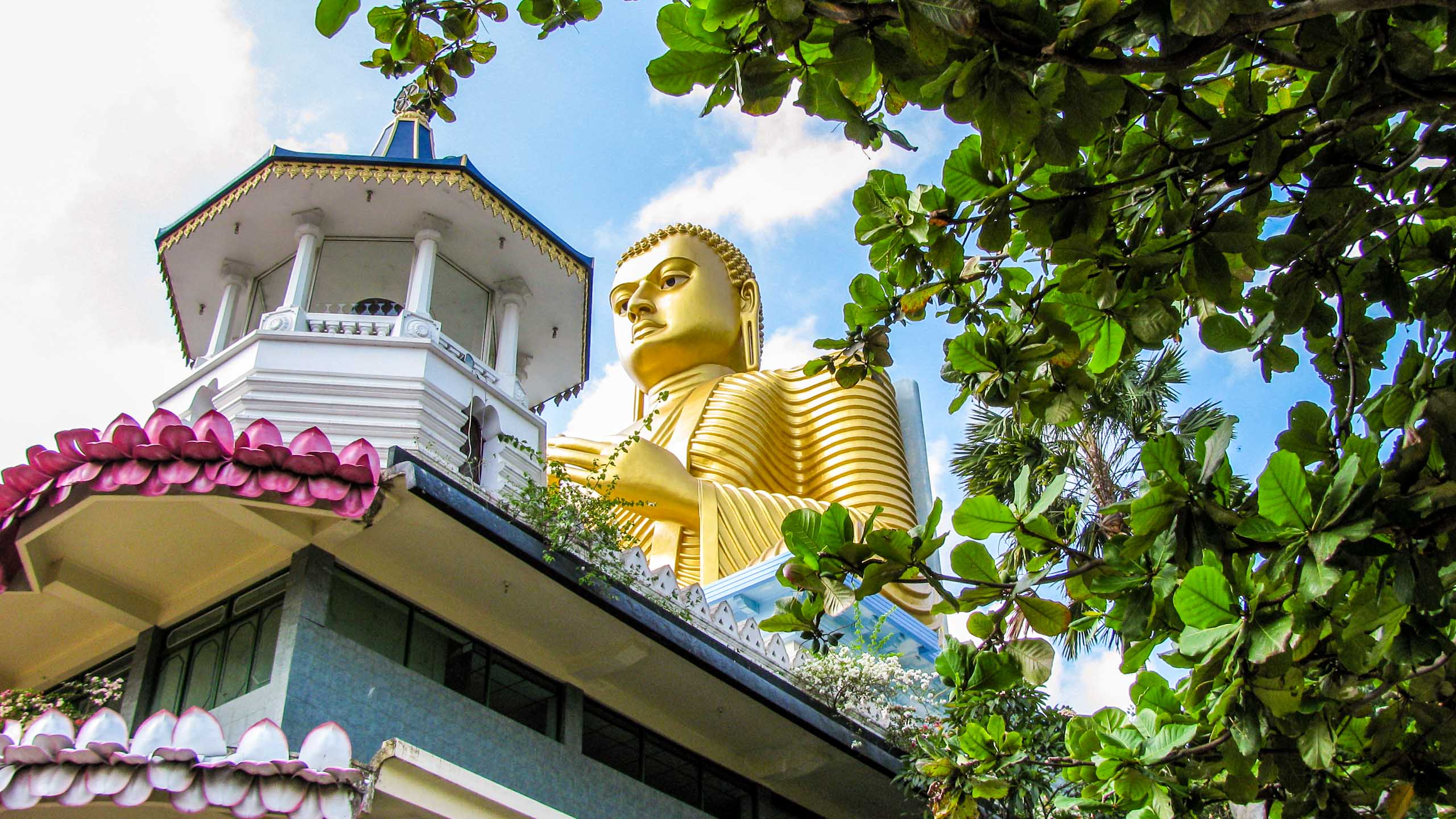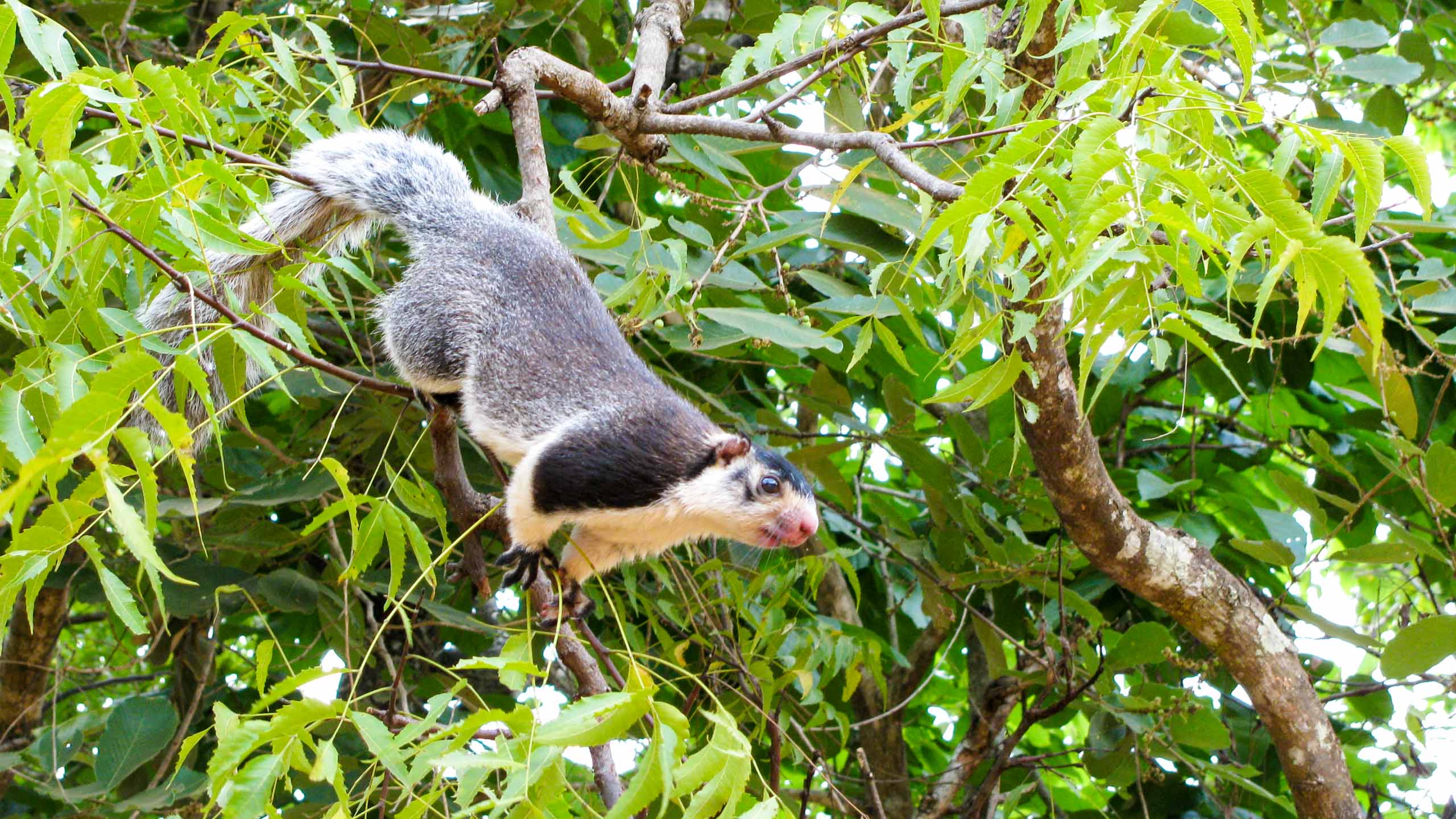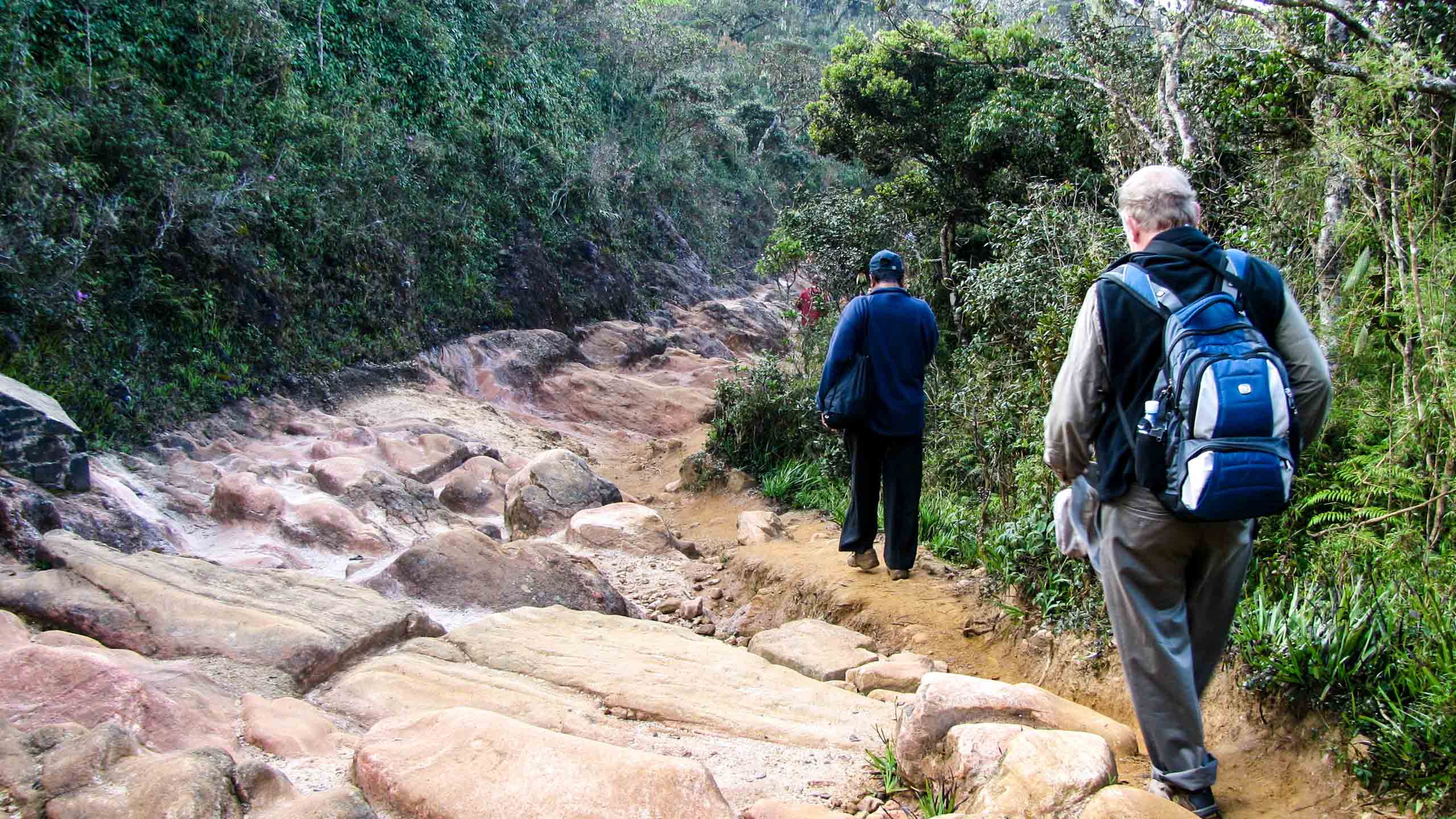 Wild and Sacred Sanctuaries
Deep exploration of the island nation's impressive array of national parks and reserves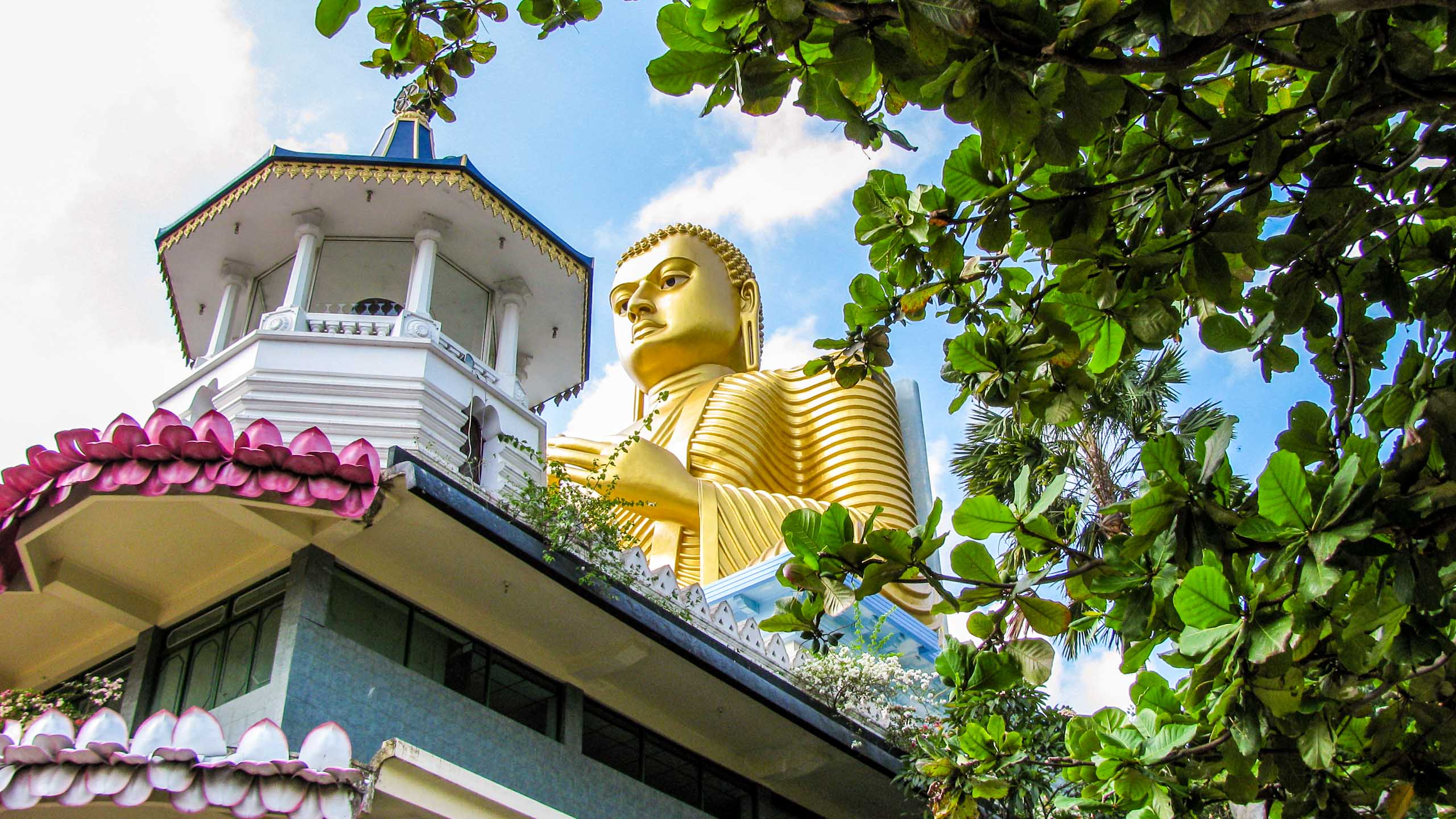 Seek out Sri Lanka's fascinating mammals and birdlife, and explore its ancient sanctuaries on this diverse overview trip.  Sri Lanka is a teardrop-shaped island nation off India's southeast coast and is rich in natural and cultural beauty. A world apart, it offers a fantastic combination of diverse wildlife, Buddhist ruins, tropical forests, beaches, and other worldly landscape for your discovery and enjoyment. In the country's distinctive and unique natural areas, observe many indigenous mammals, birds (more than 200 species), other animals, and plants of the island while based at ecolodge accommodations that afford easy, direct access to these rich environmnents. Sri Lanka is also home to many UNESCO World Heritage sites, several of which you'll visit. On this trip, you will visit the wildlife parks of Wilpattu, Minneriya, Horton Plains, Udawalawe, and Yala, as well as Sigiriya, Kandy, Nuwara Eliya, Galle, and Colombo.
This trip also combines well with our wildlife programs in India. Contact us for more information on how to make the most of your time in this amazing corner of the world.
Our local guide was absolutely perfect! Gary Richter & Hue Gia Ngo
A
Day 1
Arrive Colombo & Transfer to Negombo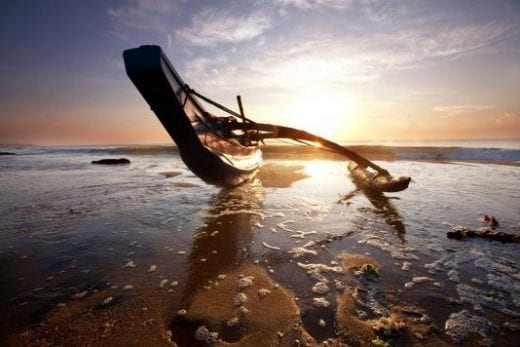 You will be met on arrival at Colombo International Airport and transferred to your hotel in Negombo (about 45 minute drive), where the remainder of the day is yours at leisure (check-in time is 2:00 pm – early check-ins will be charged additional).
Negombo is a major commercial hub known for its long sandy beaches and centuries old fishing industry. Your lovely seaside accommodations is located right on the beach, ideal for relaxing after a long flight. For those who prefer to do some exploring instead, the hotel is located close to the local Fish Market (opens at 6:00 am), a great place to watch the large fishing boats return with their catch for the day. St. Mary's Church is located in the town center and features artwork by the famous local artist, Godamanna. Consider hiring a bicycle and riding along the canal-side paths through picturesque villages of the Hamilton (Dutch) Canal. Or, visit the ruins of the old Dutch Fort, located near the seafront at the mouth of the lagoon.
Consider arriving a day or two earlier to spend more time relaxing, exploring, or walking along the beaches.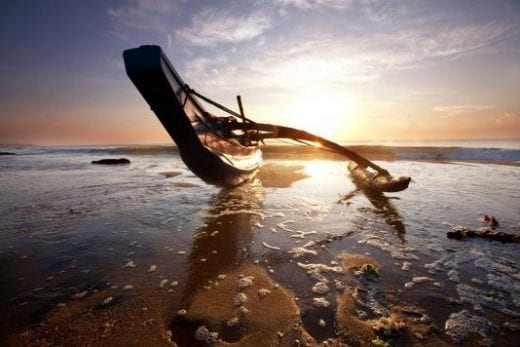 Lodging
Heritance Negombo or similar
B
Day 2
Wilpattu National Park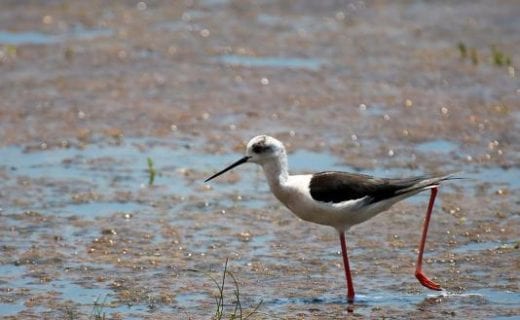 After breakfast, transfer to Wilpattu National Park (4.5 hr drive), where you'll board a safari vehicle to travel to your campsite within the park. The unique feature of this park is the existence of "willus," natural, sandy water basins or depressions that fill with rainwater. There are around 60 of these willu basins throughout the park, which is also the largest and one of the oldest national parks in Sri Lanka. Wilpattu is also among the top national parks in the world, renowned for its leopard population. After a camp lunch and a bit of leisure time, head out on an evening game drive, then return to your quarters, a lovely mobile tented camp equipped with beds (ask about upgrading to deluxe with private toilets), your base for the next two nights.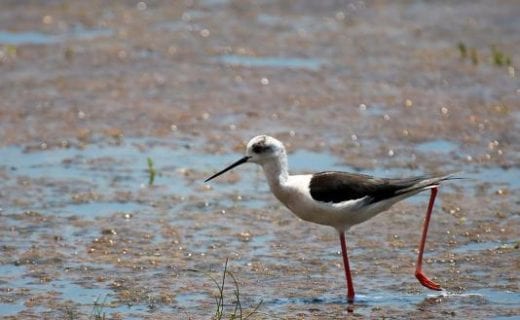 Lodging
Big Game Camp or similar
C
Day 3
Wilpattu National Park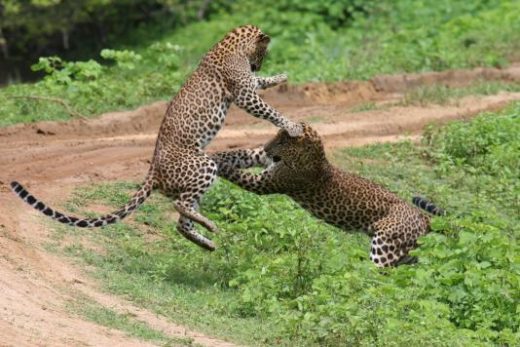 After a hearty camp breakfast, head out on a morning game drive in Wilpattu in search of some of the 31 known species of mammals in the park, including threatened species such as elephants and leopards. The park is also home to a rich variety of bird life such as storks, owls, eagles, cormorants, egrets, and more. You'll return to camp for lunch and some leisure/relaxation time, then head out for an evening safari, looking for nocturnal creatures which don't come out until dusk.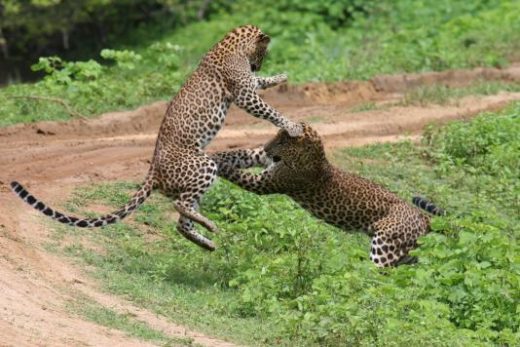 Lodging
Big Game Camp or similar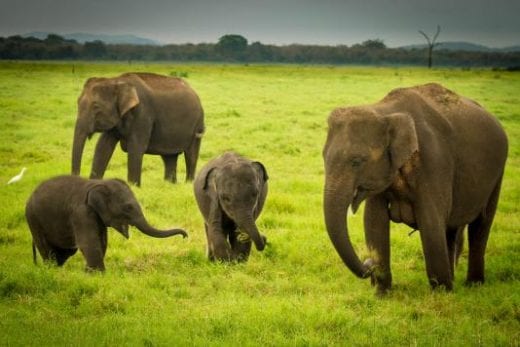 Today you'll transfer to Habarana (2.5 hr drive), a small town that's a good base for wildlife and an excursion to Minneriya National Park. In the afternoon, head out on a safari in search of twilight and nocturnal wildlife at Minneriya. Your "rustic luxury" style hotel is situated in a natural setting next to a lake. Spend some time relaxing on the veranda with a good book and the sounds of nature as your background music or take a sunset walk by the lake. The hotel spa is a great place to rejuvenate with a relaxing massage.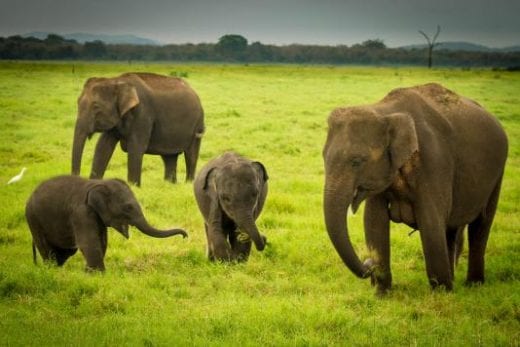 Lodging
Habarana Village or similar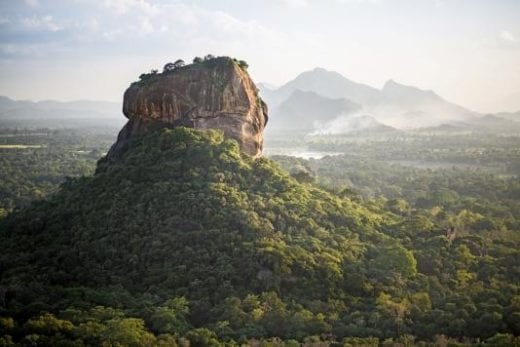 Today you'll visit Sigiriya (30 min drive), where you will climb the 5th century rock fortress, a UNESCO World Heritage site built by King Kashyapa in the 1st century A.D.. The "Lion Rock" is a citadel of unusual beauty rising 200 meters from the scrub jungle. The rock was the innermost stronghold of the 70-hectare fortified town. A moat, rampart, and extensive gardens, including the renowned water gardens, ring the base of the rock. Visit the world-renowned frescoes of the "Heavenly Maidens" of Sigiriya, which are in sheltered pocket of the rock and are seen as you approach a spiral stairway.
Afterward, head back into Minneriya National Park for a game drive in search of elephants and other wildlife, then return to your hotel in Habarana.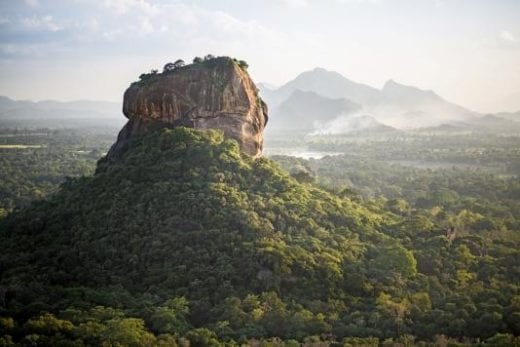 Lodging
Habarana Village or similar
F
Day 6
Hiriwaduna & Polonnaruwa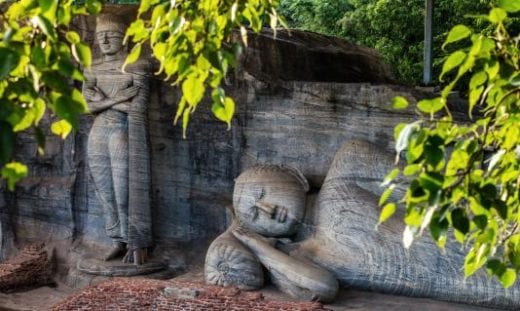 After breakfast at the hotel, drive out to Hiriwaduna Village (20 min drive) for a village safari by bullock cart. This is a really great way to get a feel for village life in Sri Lanka. Here they grow their own crops and barter their produce with each other. You'll have some time to explore the village and then transfer to Polonnaruwa (1 hr drive), arriving in time for lunch. Polonnaruwa, the island's medieval capital founded by King Vijayabahu I in 1070, is also a World Heritage Site. Some of the ancient sites you'll see here include the Gal Vihara Rock Temple to see the rock carved Buddhas, the Royal Palace complex ruins, the Alahana Pirivena Buddhist Temple complex and Thuparama, the best preserved ancient site in the city. From Parakrama Samudra (Sea of King Parakrama) Lake, you can see the remains of the Royal Palace. Perhaps for some, one of the highlights at Polonnaruwa might be the population of toque macaques that have been living among the ruins since the beginning of human occupation and continue to thrive to this day.
Return to your hotel in Habarana for your overnight.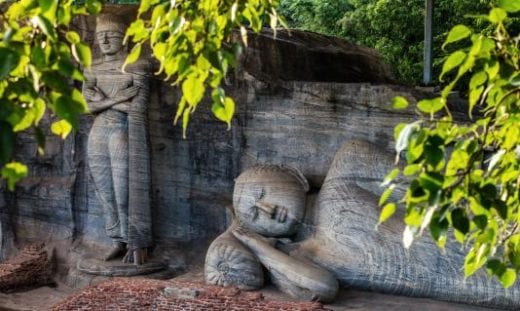 Lodging
Habarana Village or similar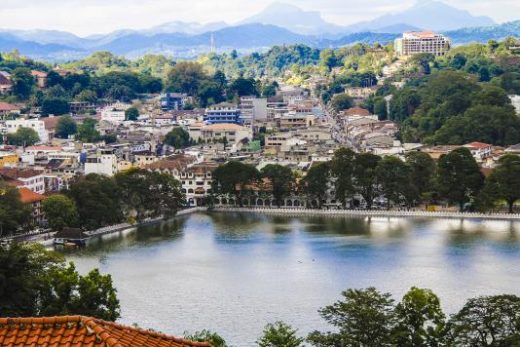 After breakfast, head for Kandy (3 hr drive), the last capital of the Sri Lankan kings, and now a UNESCO World Heritage Site. The name Kandy conjures visions of splendor and magnificence. Drive around the scenic Kandy Lake, built by the last Sinhala king, Sri Wickrama Rajasingha, in 1807. Explore the town including its bazaar, the arts and crafts center, a gem museum, and a lapidary as time permits. In the evening attend the Kandy Cultural show, a one hour show featuring traditional dances fire walking over hot coals. This is followed by a sunset ceremony at the Temple of the Tooth, a holy Buddhist temple that houses the relic of the tooth of Buddha. You'll see white-robed pilgrims making offerings to the relic in procession through the temple.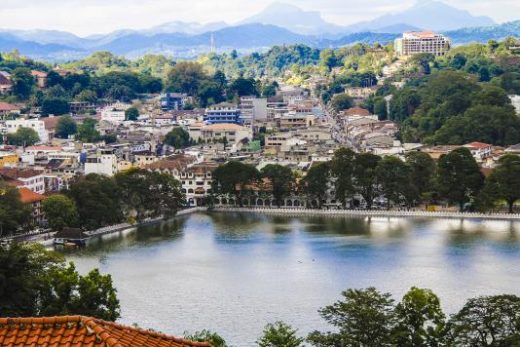 Lodging
Viyana Boutique Hotel or similar
H
Day 8
Peradeniya and Nuwara Eliya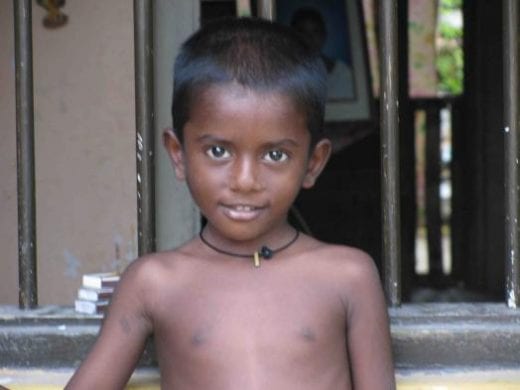 After breakfast at the hotel, you'll set of for the highly regarded Perandenya Botanical Gardens, famous for its orchid collection. Perandenya dates back to the 14th century during the reign of King Wickramabahu III and formerly established in 1843. Its a great place to take a leisure stroll and admire its more than 4,000 species of plants, flowers, spices, and trees. After exploring the gardens, transfer to Nuwara Eliya (2.5 hr drive), Sri Lanka's most popular hill resort. In addition to providing brilliant mountain views, Nuwara Eliya is the core of Sri Lanka's tea country and produces a significant share of the world's best tea. You can also see Sri Lanka's highest mountain here, Pidurutalagala (8,282 ft)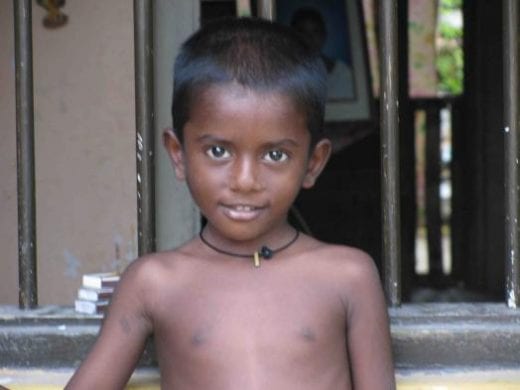 Lodging
Grand Hotel or similar
I
Day 9
Horton Plains National Park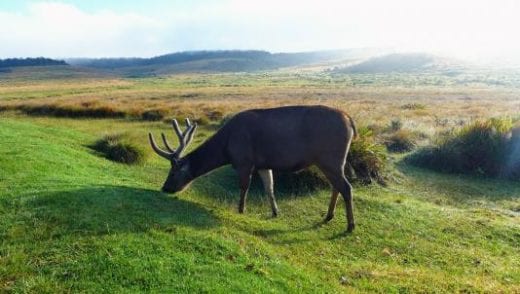 Drive about one hour and 15 minutes to Horton Plains National Park, a protected area in the central highlands of the island. Rich in biodiversity, Horton Plains is home to many species endemic to this region. Wildlife hide out in the forest area and may be hard to spot, but they can be heard for miles. The sambar deer are most commonly seen, but occasionally toque macaques, purple-faced langurs, wild boars, and stripe-necked mongoose can be spotted. In addition, there are around nine species of reptiles and eight species of amphibians. There are some 87 species of birds with 21 of those living only in Sri Lanka and four including the Sri Lanka blue magpie, dull-blue flycatcher, Sri Lanka white-eye, and Sri Lanka wood pigeon living only in Horton Plains. The parks vegetation is classified into two groups – wet patana and subtropical montane evergreen forests. Plant species such as the rhodomyrtus tomentosa bush grow around the edge of the forest and near the mountain peaks, and rhododendron are common sights. Out of the 50 some woody plants, around 27 are endemic to Sri Lanka. The trees are covered in ferns and orchids and the usnea genus of lichens known as "old man's beard" hang from the branches. The main attraction here is "World's End," a dramatic 4,000 foot drop-off that is believed to be the finest view in Sri Lanka. The seven mile hike around the park offers fantastic views and possible wildlife sightings.
Return to your hotel at Nuwara Eliya for your overnight.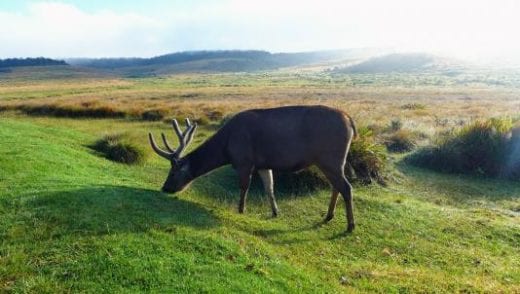 Lodging
Grand Hotel or similar
J
Day 10
Udawalawe National Park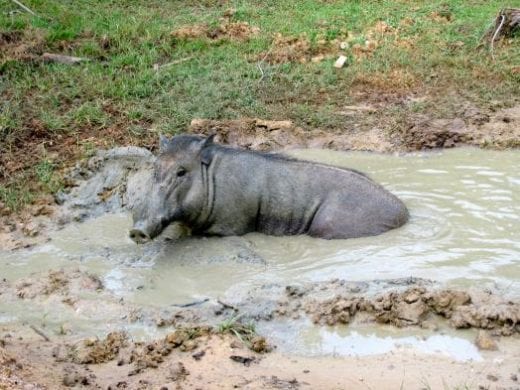 After breakfast, transfer to Udawalawe National Park (3 hr drive), famous for spotting herds of elephant on its 30,821 hectares of land. The park is full of grass species such as panicum and imperata cylindrica, both important food sources for the elephants. There are around 250 herds of elephants that make this park their home because of the Udawalawe reservoir. Wild cats you might spot here are the rusty-spotted cat, fishing cat, and Sri Lankan leopard. The park is home to a variety of deer species including the sambar deer, Sri Lankan axis deer, Sri Lankan spotted chevrotain, and India muntjac. There are also plenty of wild boars and water buffaloes that roam freely through the park. There is a large population of reptiles including lizards, mugger crocodiles, and monitors. Udawalawe is also an excellent birding location, particularly for many endemic birds such as the Sri Lanka spurfowl, red-faced malkoha, grey hornbill, and the Sri Lanka junglefowl. Other bird life you'll find here include kingfishers, cormorants, pelicans, storks, ibis, and spoonbills. When you're not admiring one of these animals, appreciate the beauty of the surrounding mountain range. After an afternoon game drive, return to your hotel in time for dinner.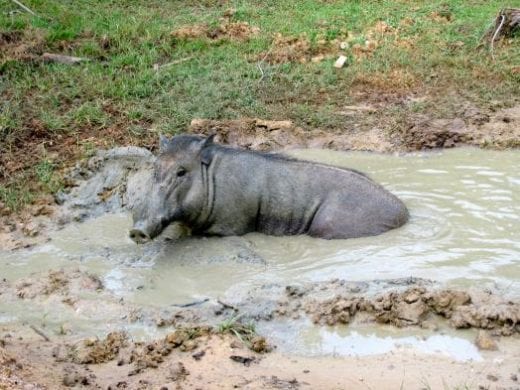 Lodging
Kalu's Hideaway or similar
K
Day 11
Situlpahuwa and Yala National Park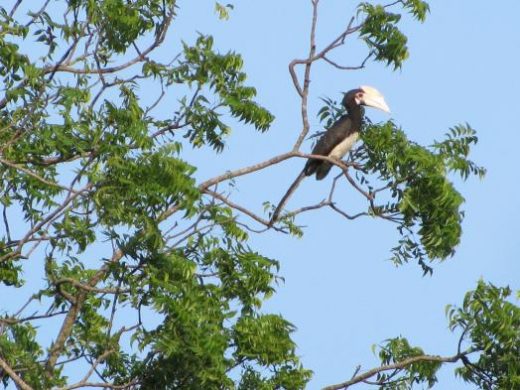 Head to the town of Tissamaharama (3 hr drive) with a stop at Situlpahuwa, a monastic settlement that formerly housed 12,000 inhabitants. The settlement has been restored and is now an important Buddhist pilgrimage site. Continue on to your lodge at Tissamaharama, your base for exploring Yala National Park. You'll have the rest of the afternoon free to relax and enjoy your peaceful surroundings. You may even see some wildlife such as elephants and wild boars pass by your "rustic luxury" jungle chalet! This is the perfect location to take in the nature and wildlife.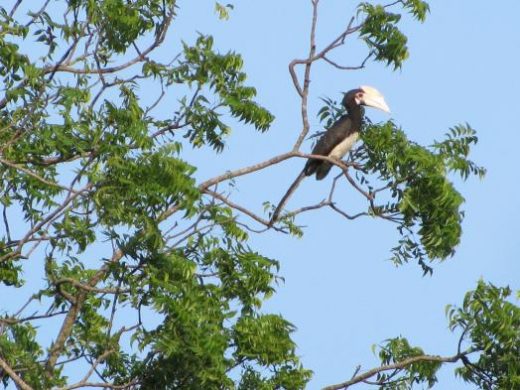 Lodging
Cinnamon Wild Hotel or similar
L
Day 12
Yala National Park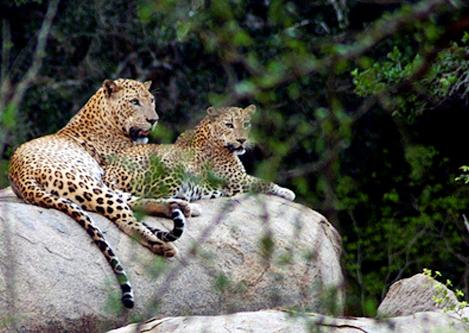 In the morning, head to Yala National Park in search of wildlife. Yala N.P., at 378 square miles, is the second largest national park in Sri Lanka. Yala's ecosystem includes wet and dry monsoon forests, semi deciduous forests, grasslands, marine wetlands, and beaches, providing an excellent environment for a variety of wildlife. In 1938 it became one of the first National Parks and still plays an important role for the conservation of Sri Lankan elephants, Sri Lankan leopards, and aquatic birds. It has one of the highest leopard densities in the world. Other wildlife that make the park their home are wild boars, wild water buffaloes, Sri Lankan slot bear, macaques, golden palm civets, and a variety of deer species. You may also see reptiles such as a variety of lizards, snakes, crocodiles, and sea turtles including the endangered leatherback, olive, and loggerhead. Yala is also an important area for bird life including the Sri Lanka grey hornbill, Sri Lanka junglefowl, blue-tailed bee-eater, brown-capped babbler, lesser whistling ducks, cormorants, grey heron, Eurasian spoonbill, painted stork, pelicans, flamingos, and Oriental darter.
You'll enjoy a morning safari, then return to your hotel where you have the rest of the day free to relax or explore. The park is located in the southeastern corner of the island, so you will also have some great ocean views! Afternoon safaris are available at additional cost. The hotel can also arrange for other activities (additional costs) including guided nature walks along a trail near the hotel to discover a variety of birds and animals to the great dunes; Bird-watching at Bundala National Park; Or a night-time wildlife safari with the use of night vision goggles.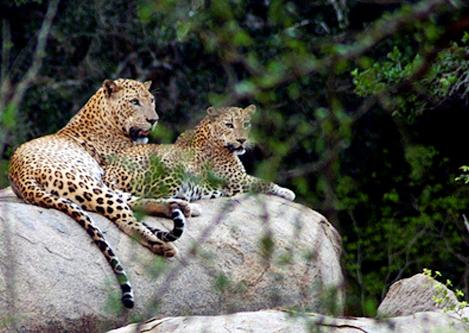 Lodging
Cinnamon Wild Hotel or similar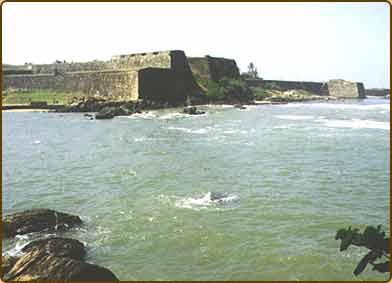 After breakfast, you'll depart for Galle (3 hr drive), which was once the chief port of Ceylon (as Sri Lanka was named by the British), now a UNESCO World Heritage Site. It is also well known for its handmade lace. You'll spend some time exploring Galle including the Galle Fort, which was originally built by the Portuguese and later extended by the Dutch in 1663. The Old Galle Gate at the fort's entrance bears the mark of the Dutch East India Company and leads to the National Maritime Museum, which contains exhibits of sea life including a whale skeleton and items salvaged from shipwrecks. The Galle National Museum displays exhibits from Sri Lankan artifacts such as ritual masks, wood-carvings, and items from the colonial period. The Galle Lighthouse (Pointe de Galle), the oldest lighthouse in Sri Lanka, sits at the southern edge of the fort. The Japanese Peace Pagoda is a unique Buddhist temple with a deck from where you can enjoy the views of the ocean. Just outside the fort is the Galle International Stadium where cricket matches are played.
You'll have some time this afternoon to do as you like. A walk around the fort always makes for a lovely afternoon stroll.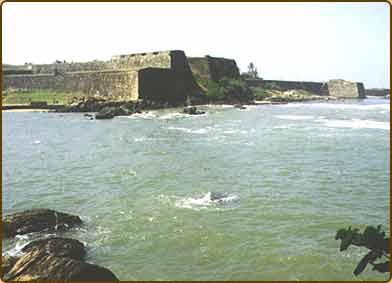 Lodging
Galle Fort Hotel or similar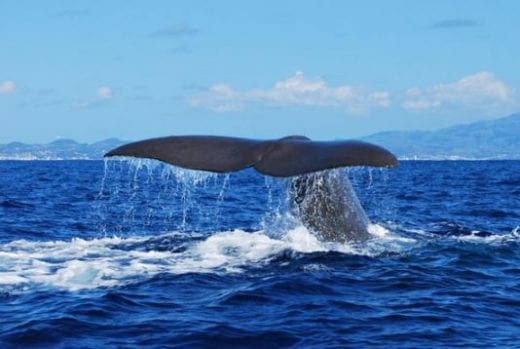 You'll head out very early this morning (approx. 5:30 am) with a packed breakfast in time to catch a fishing boat headed out to sea for your whale watching adventure (Nov-Apr). Sri Lanka is the only country in the world where you can see the world's largest land mammal, the elephant, and the largest marine mammal, the blue whale, all in a single day! The deep waters off Dondra Point are considered one of the best places in the world to see blue and sperm whales. You'll spend anywhere from two to eight hours in search of these mighty creatures (time varies depending on how quickly they are spotted – average time is 4-5 hours from start to finish.) Once the pods have been spotted, you'll sit back and watch them as they swim and then come to the surface to breath, spraying water high into the air. If you're lucky, the whales may even do tricks for you such as jumping out of the ocean and into the air! In addition to the blue whales, other marine life you might see are fin and sperm whales, orcas, dolphins, flying fish, turtles, manta rays and whale sharks. After your adventure, return to your hotel in Galle where the rest of the day is free.
Note: The Indian Ocean waters are generally rough and choppy, so if you tend to get sea sick, we highly recommend taking prevention medicine such as Dramamine at least an hour before entering the boat.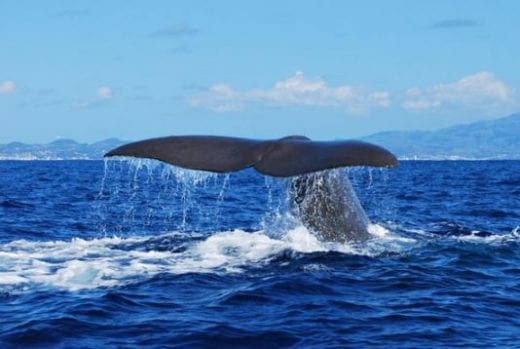 Lodging
Galle Fort Hotel or similar
O
Day 15
Colombo and Depart Sri Lanka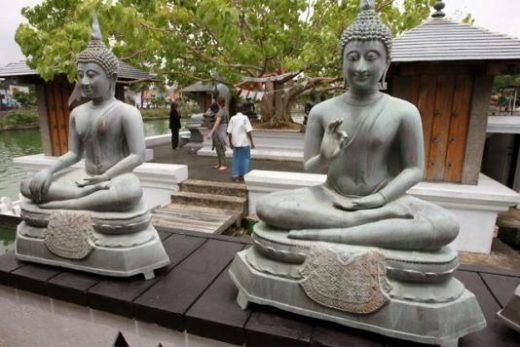 After breakfast, transfer to Colombo (3 hr drive), Sri Lanka's largest city and former (now administrative) capital, where you'll take a city tour of both old and new sights. With a long history dating back to the 5th century when it was a stop on the sea trade route between Asia and the West, Colombo is changing quickly these days, with skyscrapers being built in some old sites and old world charm preserved in others. Visit British-era colonial buildings, the old clock tower, the Pettah bazaar (a great place for picking up a few mementos of your travels), mosques, churches, and Hindu and Buddhist temples.
Afterwards, transfer to the airport where you check-in for your onward flight. Depending on flight times, you may want to book a room near the airport (not included in cost).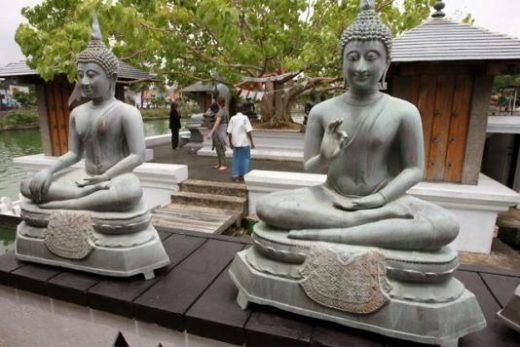 Dates & Price
Best Time of Year to Visit
Seek out Sri Lanka's fascinating mammals and birdlife, and explore its ancient sanctuaries on this diverse overview trip.  Sri Lanka is a teardrop-shaped island nation off India's southeast coast and is rich in natural and cultural beauty. A world apart, it offers a fantastic combination of diverse wildlife, Buddhist ruins, tropical forests, beaches, and other worldly landscape for your discovery and enjoyment. In the country's distinctive and unique natural areas, observe many indigenous mammals, birds (more than 200 species), other animals, and plants of the island while based at ecolodge accommodations that afford easy, direct access to these rich environmnents. Sri Lanka is also home to many UNESCO World Heritage sites, several of which you'll visit. On this trip, you will visit the wildlife parks of Wilpattu, Minneriya, Horton Plains, Udawalawe, and Yala, as well as Sigiriya, Kandy, Nuwara Eliya, Galle, and Colombo.
This trip also combines well with our wildlife programs in India. Contact us for more information on how to make the most of your time in this amazing corner of the world.
Need to Know
Pricing and Payment
Reservations are accepted and confirmed after we receive a non-refundable booking deposit and a Traveler Profile Form signed by each adult on the trip as well as by the guardian for each child on the trip, and if space is available. For most group departures, the booking deposit is $500 per person per trip, though for some trips it may be more, as noted in the trip description.
The minimum booking deposit requirement for custom trips is $800 per person, and this deposit is non-refundable. A trip-planning fee of $250 per itinerary is also charged to cover costs of preparing itinerary proposals for custom trips. This fee is credited to the cost of the trip, but is nonrefundable if you do not take the trip. Custom travel during holiday seasons may require a deposit prior to trip confirmation.
An invoice for the total estimated cost of your itinerary will be sent with your reservation confirmation. For both group departures and custom trips, a second deposit of $1,000 per person is due 120 days prior to departure or at the time of booking for reservations made fewer than 120 days before departure. The balance as shown on your invoice is due 60 days prior to departure regardless of whether extensions or other arrangements are pending. Although we do our best to avoid increasing prices after we receive your deposit, in some cases it may be necessary to adjust pricing even after we receive payment to allow for changes in group size, rooming status, currency exchange rate fluctuations, fuel surcharges and other circumstances attendant to international travel. Late payments may jeopardize confirmation of your itinerary and in some cases may result in additional fees. If we have not received final payment 30 days prior to departure your reservation may be canceled and subject to our Cancellation & Refund Policy stated below.
We accept payments by Visa, MasterCard, American Express, or check drawn on a U.S. bank account. Payment for airfare is required at the time of ticketing. Discounts that may be available for some trips are not available toward bookings made through travel agencies.
Late Signups
Early reservations are encouraged! Some trips and flights fill several months before departure. We can confirm your space on a trip once we receive your deposit and signed Reservation Form. We try, but cannot guarantee, to accept late signups. In the event that we are able to accept reservations fewer than 60 days before a trip departure, additional fees of $500 or more may apply to cover administrative costs necessary to expedite your reservation confirmation and transmit your departure materials. For reservations made fewer than 60 days before departure, full payment will be due at the time of booking.
Itinerary Changes
We understand that circumstances arise that lead you to inquire about changes to your itinerary, and aim to satisfy your requests. Once activities and accommodations have been confirmed, there will be a $50 change fee, in addition to the difference in costs for the services booked. When changes are requested within one week of departure, the change fee is $100. For changes requested after a trip has begun, the change fee is $200.
Cancellations & Refunds
If you must cancel before departure, you may request a refund according to the following schedule. Some trips require additional non-refundable payments as noted in the trip description or in the trip itinerary.
| Days Prior to Departure | Cancellation Penalty |
| --- | --- |
| 90 or more | Non-refundable booking deposit and trip planning fee, if applicable |
| 45-89 | 30% of total land costs |
| 31-44 | 75% of total land costs |
| 0-30 | 100% of total land costs |
Please note: cancellation of airfare, other transit, and lodging is subject to the policies of the individual carriers or providers and are not included in the schedule above. Additional cancellation fees are the responsibility of the traveler. We strongly recommend that all travelers purchase travel insurance that includes coverage for trip cancellation or interruption which may reimburse you for cancellation penalties and extra trip expenses should a circumstance covered by the policy force you to cancel or interrupt your trip.
Departure is defined as the date on which travelers will leave their home state, province or city, or the trip departure date as indicated on the trip itinerary, whichever comes first. Cancellation date will be considered the date that we receive written notification of your intent to cancel.
Payments due at the time of cancellation remain the responsibility of the client. No partial refunds are possible for unused hotel rooms, air or land travel, trekking days, or other sight-seeing arrangements included in the land cost.
In the event Journeys International cancels a trip, for any reason, all money for services described in the trip description, less airline ticket cancellation fees, will be refunded.
Air Fares
We can help you to secure air travel arrangements to correspond with land travel booked through Journeys International. We work with an airfare consolidator to assist in booking the flights that suit your needs. Journeys International may charge a ticketing fee for this service. For group departures, if you prefer to fly on dates other than those listed as trip dates, or if you arrive at your destination other than at the group arrival time, then you may incur an additional fee to cover the separate transfer, contingency, and coordination costs which frequently arise from arrival and departure on flights different from our regular bookings. We will let you know about these fees ahead of time, if they apply. If you must change your air routing after ticketing, there is a charge of $50 per change, in addition to change or cancellation charges levied by the airline.
If you decide to make your own flight arrangements, you must provide Journeys International with a complete copy of your itinerary showing departure and arrival flights and times. You should plan to arrange your own air travel if you are using mileage credit or originating outside North America, but please be in touch with our office before you finalize ticketing so that we can help you to coordinate the correct arrival and departure dates and times.
Transfers Between Trips
You may transfer between some trips upon written request. More than 90 days before departure, the deposit transfer fee is $100 per person plus any cancellation fees charged by hotels or ground service providers. Less than 90 days before departure, full cancellation penalties from the original trip apply. In the event that Journeys International cancels a trip, you may transfer the full amount of your land payments to another trip without penalty.
Expenses Covered
Normally, our stated land costs include the cost of all guides, leaders, permits obtained after arrival, lodging accommodations, food and entry fees as specified, and all surface transportation associated with the planned itinerary. We do our best to avoid increasing prices after receipt of your deposit, but, rarely, factors beyond our control might require us to change our prices without prior notice, even after you have signed up.
Expenses Not Covered
Costs not included in the price may include: meals not indicated as included in itineraries; meals prior to arrival in starting cities; transfers, if not arriving or departing on the scheduled group flights; soft drinks, bottled water, and alcoholic beverages; medical expenses, costs of hospitalization, or evacuation from remote areas; laundry; airport departure taxes not included on your airline ticket; accommodations en route to starting cities; visas; airfares; gratuities; and insurance.
If a trip must be extended or an itinerary modified due to weather, road conditions, labor interruption, lack of transportation, political or civil disputes, medical emergency, or other causes beyond our control, then the traveler may incur additional costs that are not included in the trip price. We strongly recommend that all travelers obtain travel insurance to cover these risks.
Group-Sized Pricing & Group Minimums
Many trips are guaranteed to depart at prices published on our website with as few as two participants. However, in some cases it is necessary to adjust prices to reflect smaller group sizes. We do everything we can to make a trip operate as planned even with a single participant. Additional costs for small groups amounts vary from trip to trip. Final decision to cancel a trip due to insufficient signups is made 30 days prior to departure.
Environmental Stewardship
Journeys International believes that we have a responsibility to protect the earth for future generations of travelers. International tourism may be responsible for up to eight percent of annual worldwide emissions of greenhouse gasses. Journeys International advocates that adventure travelers who make environmentally-conscious choices when selecting their destinations and activities should also make the environmentally-conscious choice to offset the carbon footprint of their travel to compensate for their personal contributions to global climate change. Every Journeys International trip invoice includes an optional donation to the Earth Preservation Fund's carbon offset program to be used to purchase and permanently retire certified carbon credits to offset the carbon footprints of Journeys' travelers.  The Earth Preservation Fund purchases carbon credits that have been certified under a reliable third-party standard. Travelers who choose to make this donation will receive a receipt for 501(c)3 tax deduction. There is no penalty for opting out of this donation.
Pre-Departure Services
We look forward to working with you! After we receive your deposit we will send you a pre-departure information packet containing things like medical and immunization information, visa and other permit forms, a recommendation for travel insurance, packing checklist, reading list, cross-cultural information, and an initial invoice for the balance due. If you would like, we can also book your extended land travel arrangements for before and after your trip. About 2-3 weeks before departure, we will send you a final departure packet including last minute reminders and local contact information for your destination. We send some of our materials by mail, so if you are leaving home before the scheduled trip departure date, please let us know how we can best reach you so that you will receive your materials prior to your departure.
Please call our office at any time if you have questions about your trip or for additional information.
Lodging Accommodations
Lodging accommodations are usually double occupancy in hotel rooms, tents, or other facilities as described or noted in trip itineraries. Please contact our office to discuss pricing and availability of alternative accommodations. We try to honor specific requests for lodging, but in some cases we may have to book and confirm equivalent standard accommodations. If you are traveling alone but would prefer a roommate, then let us know! We are often able to match solo travelers. If a roommate is not available or if you prefer single accommodation, then you must pay the Single Supplement, if one applies. On some trips, it is not possible to guarantee single accommodations.
Fitness to Travel
Good physical and mental health are essential for the enjoyment of Journeys International's trips. In many cases participants travel in rugged areas remote from modern medical facilities. Good physical conditioning is recommended as preparation for all trips, especially those involving trekking. Most trips require some walking. By paying the booking deposit and signing the Reservation Form, the traveler certifies that he/she is fit for rigorous travel and does not have any physical, mental, or other condition that would create a hazard for him/herself or other travelers. It is essential that any participant with a medical condition requiring regular treatment or which may be affected by vigorous activity, prolonged travel, high altitude, heat, cold, natural phenomena, or particular foods, notify Journeys International in writing prior to booking.
We assume no responsibility for medical care and we cannot guarantee meeting special dietary requirements or vegetarian needs. Participants may be required to furnish a physician's statement of good health. Journeys International's or the individual trip leader's or guide's judgment shall provide the ultimate determination of an individual's fitness to embark upon, or to continue, a trip. Journeys International reserves the right to refuse reservations or deny participation prior to departure of anyone whom it deems unsuitable for a trip. Once a trip has been confirmed, medical circumstances will not be considered as exceptions to our cancellation policy. All participants must be covered by a current major medical insurance policy for the duration of their trip. Proof of such coverage may be requested.
Duration
15 Days
The number of days, or duration, in a destination corresponds with the itinerary as published. This is the time period covered by the land cost.
Group Size
From 2 - 12
The stated range indicates minimum required for guaranteed departure and maximum accepted on the scheduled dates. Exceptions can often be made for private departures.
Comfort Level
Superior
Superior tented camps and boutique hotels
Activity Level
Active
Climbing at Sigiriya & steep stairs
Activity Level
Match the trip's intensity to your ability and motivation.
Gentle
Easy walking, with opportunities for low-key physical activity.
Active
Energetic exploration with optional day hikes, leisurely cycling, or light canoeing.
Vigorous
Day-long active excursions and options for demanding activity in varied environments.
Challenging
Strenuous hiking or other intense activity that may be at high altitude or over rough terrain.
Demanding
Multi-day trekking and other activities requiring endurance or strength. Steep trails. No technical expertise necessary.
Comfort Level
Choose accommodations and amenities that fit your personal style
Simple
Our most natural accommodations. Bath facilities often shared, sometimes rustic.
Delightful
Comfortable and especially personal. Small to mid-sized lodges, typically with private bath.
Superior
Lodges and hotels with additional amenities, refined artistry, or extra-special settings.
Deluxe
Exclusive or luxury lodges, hotels, or safari camps with fine dining options.
Uncommon
The most indulgent accommodations arranged specially for private trips.
Single Supplement
The single supplement is applicable if a roommate is not available or if single accommodation is specifically requested. While single accommodation is not available on all trips, we will try and honor this request whenever possible.