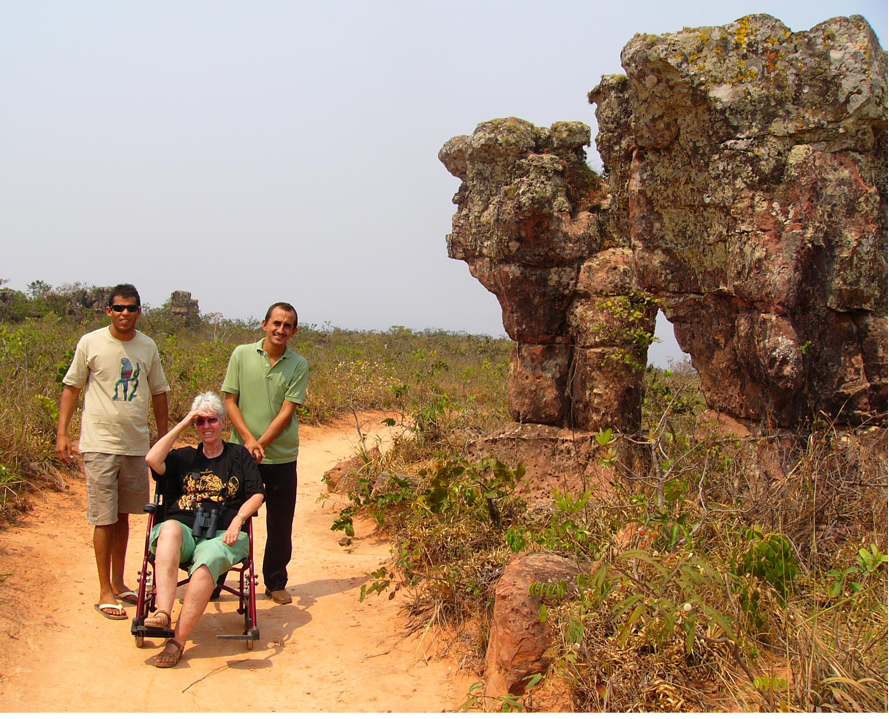 The Bird's Word Blog
Travel with Disabilities: Got wheels? No problem.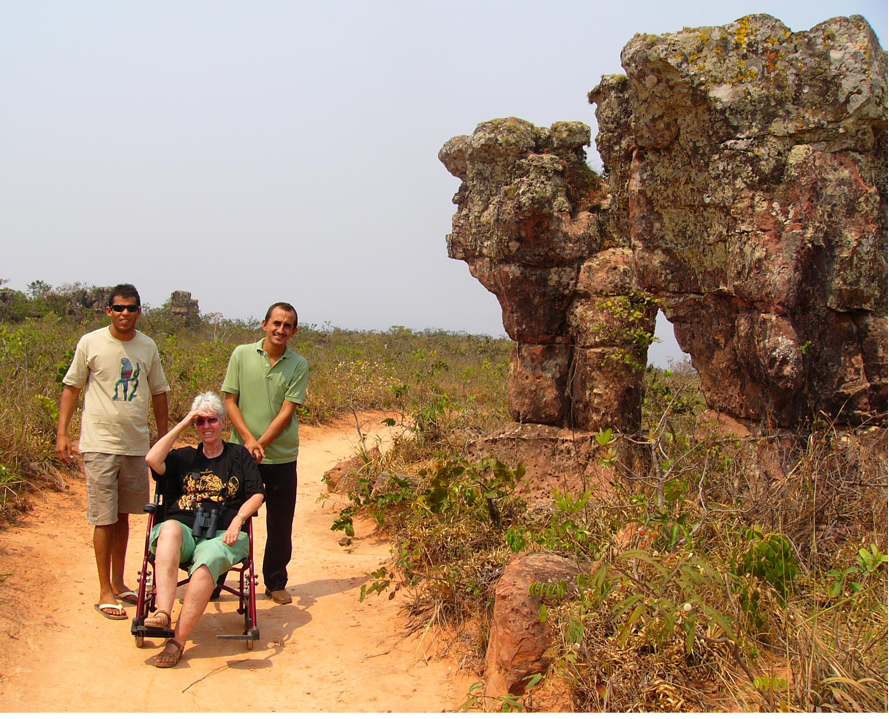 Think a physical disability means you can't travel? Think again. After four overseas trips, Cynthia toppled off an exercise ball and suffered a spinal cord injury, rendering her paralyzed. She learned how to live from a wheelchair, then graduated to a walker. After that, she was off to explore the world on custom adventures, with stops in Austria, Japan, Mongolia, Namibia, Norway, Brazil, Ethiopia, Indonesia, China, Myanmar, Antarctica, Trans Siberian Express, Argentina, Bermuda and more. Here, she shares her story.
By Cynthia Henry
"Physically handicapped," "disabled," "physically challenged," "differently abled"….. I have yet to find any term that feels comfortable for a life-changing condition that no one expects. But, I no longer need to! Thanks to Journeys International and API Tours of Indonesia (Journeys International's overseas operator), Focus Tours and more, I now use "World Traveler!" What a thrill to return from two and a half weeks in Indonesia and say, "What a grand trip—and it was do-able!"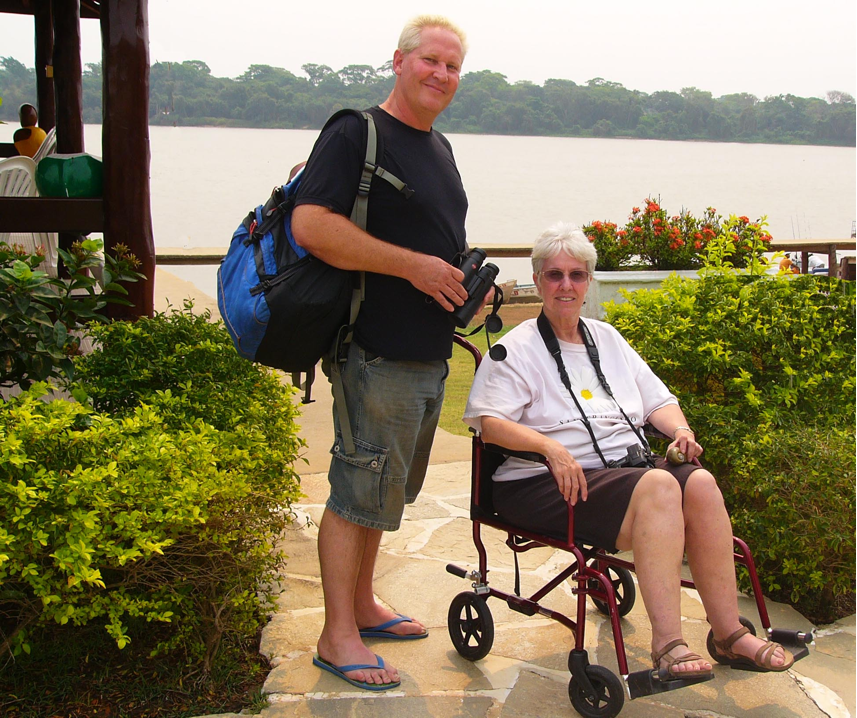 Were there challenges? Well, sure. Did they work out? Yes, with the help of my traveling companions, Molly and Carolynne, and the operators, drivers, guides, boatmen and local people of Journeys/API and Focus Tours. Were the challenges overwhelming? NO! Could I do every single activity that Molly and Carolynne did?  I never planned to and did sit out some, but was thrilled and amazed at what everyone made possible!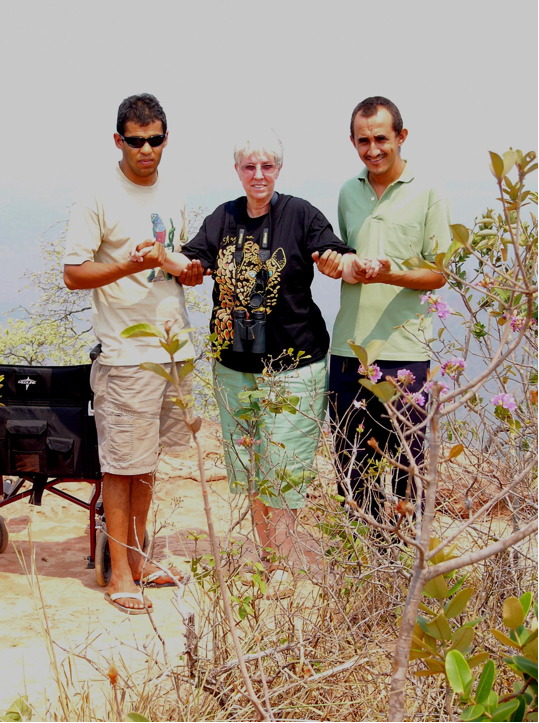 I had done much traveling over the years and planned to continue as I eased into retirement in 2003. I got in four overseas trips until… March 2005.  Who was to know that I would then topple off an exercise ball and suffer a spinal cord injury? As I lay paralyzed in rehab, thoughts of going to such remote places flowed out of my head while I instead worked on feeding myself a cheese sandwich.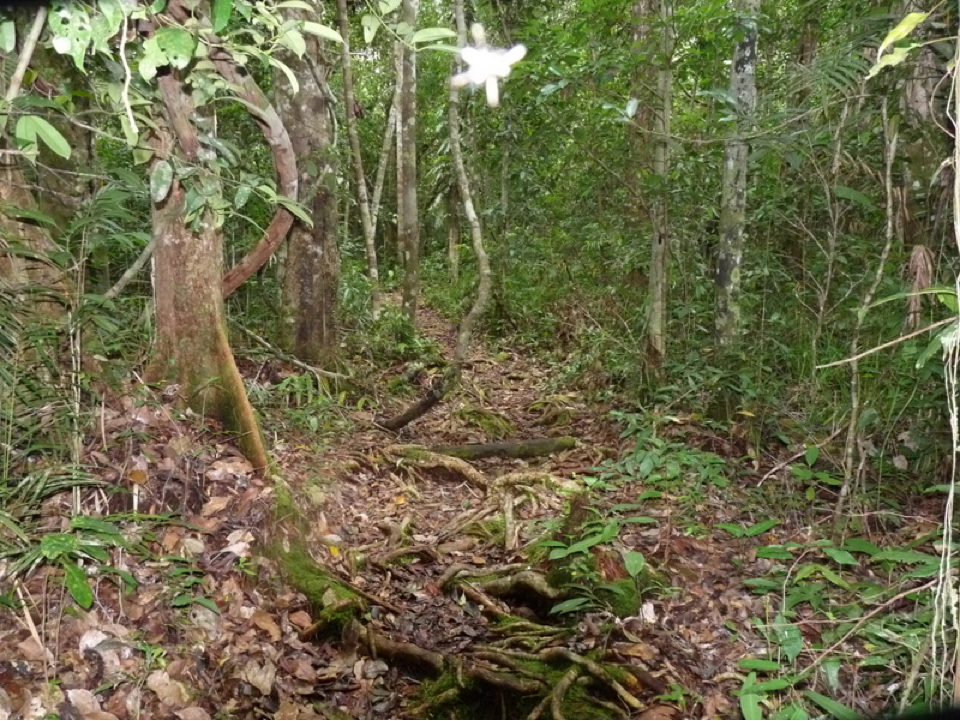 Movement came back. I eventually returned home, learned how to live from a wheelchair and soon "graduated" to a walker. I continue to use the walker and always will; I take a wheelchair on trips, which I use as a walker when not being pushed. I can go up and down steps, either with a railing or with support from two companions and someone hauling the wheelchair up. I am slow, awkward and have a variety of physical issues, but…I can also travel around the world!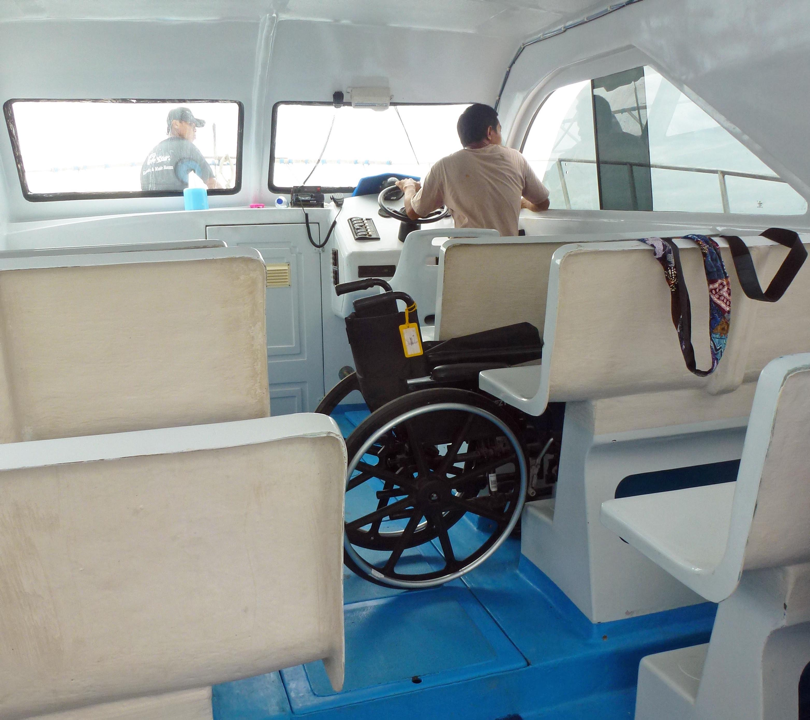 After I began experimenting with shorter and then longer excursions and finding out I could fly (get down the aisle and use the bathroom), a major life goal, I began thinking of the possibility of travel outside the country. Since then, I have been on several overseas trips! Five of my trips have been with Journeys International, after their company rep provided the warmest and most hopeful and helpful response to my tentative query of  "….uh….what do you think?  Here's what I can do." Their response, in essence, were six magic words, "Our guides will get you up." And, they did!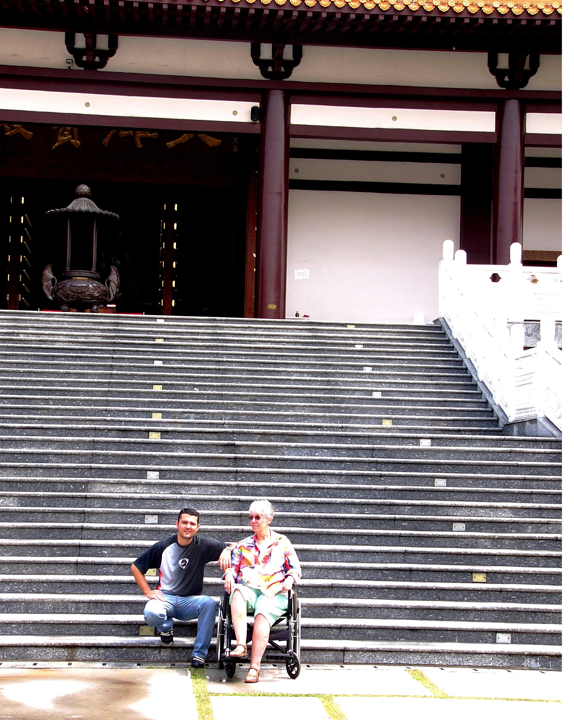 Journeys International's philosophy is that people with special needs have rights—the right to travel, the right to have "inaccessible" places made accessible, the freedom to go places they may have thought impossible… They then provide the support of so many staff to make this happen. Each Journeys International specialist has been wonderful in working with me. They assure me this will work and take every step necessary to see that it does. Many thanks to them!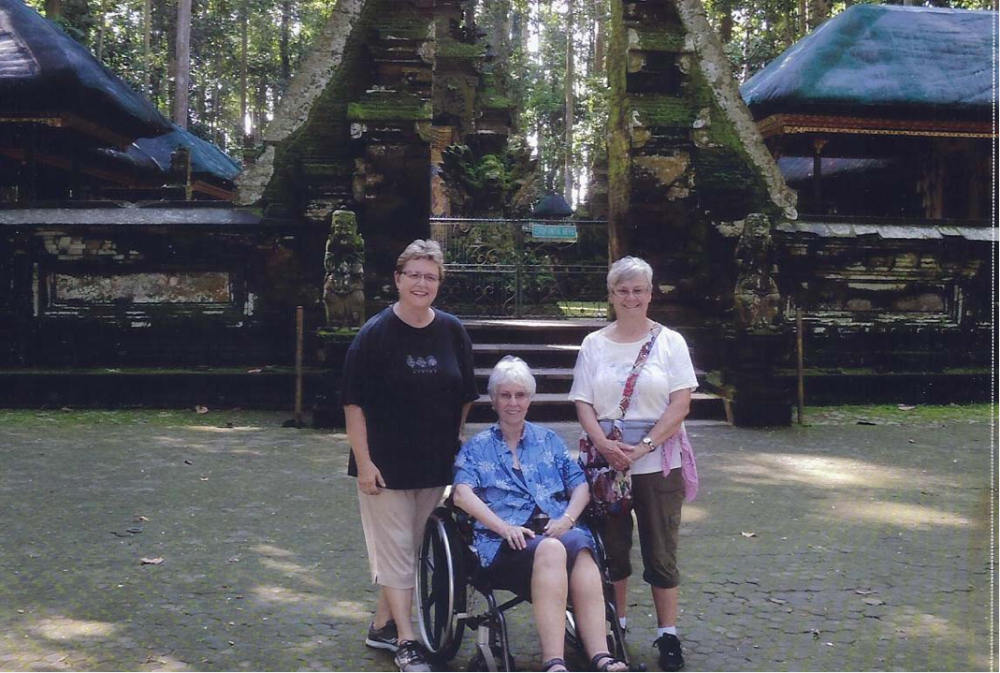 So, how did the staff on the ground make all this possible? First, the spirit of Journey's International/API/Focus Tours was there. I felt only support and no apprehension or dismay at the extra responsibilities that my situation meant for so many people. Every guide, driver (van or boat), hotel staff member and all others were kind, patient and helpful.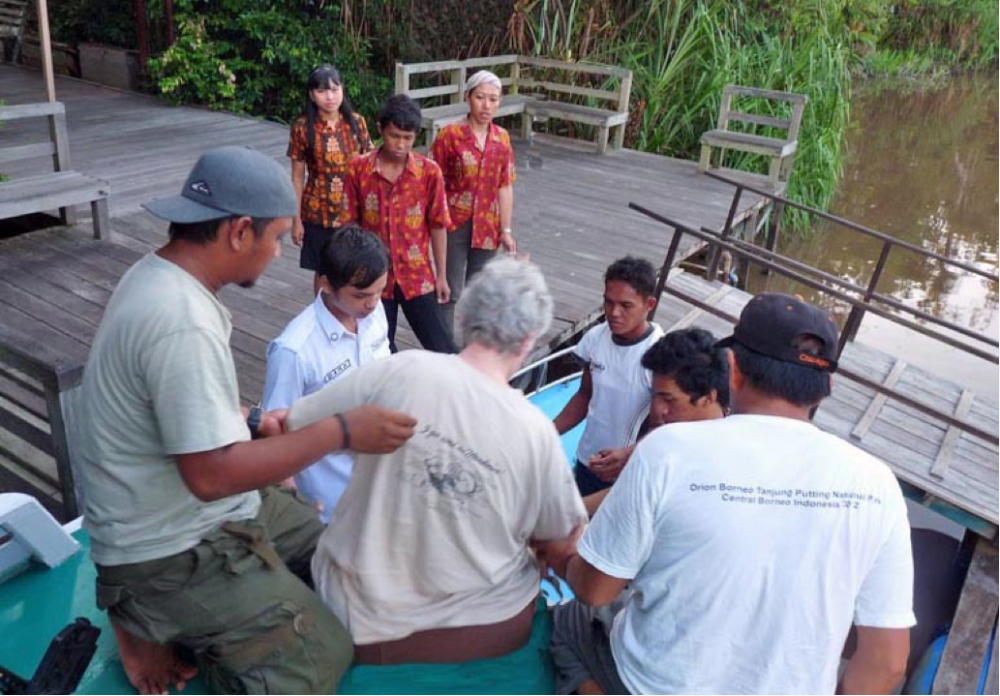 Bali, Indonesia had long been a goal, and so we finally booked it. But, then, Molly called and said, "Guess what!!! They have extensions to see the orangutans on Borneo and the Komodo dragons on Komodo Island!" My immediate thought was "Oh, no, extensive sitting in a van or on a boat or alongside the trail while my two friends go traipsing off on marvelous adventures." But, I weakly responded, "Uh, sure…take lots of pictures for me."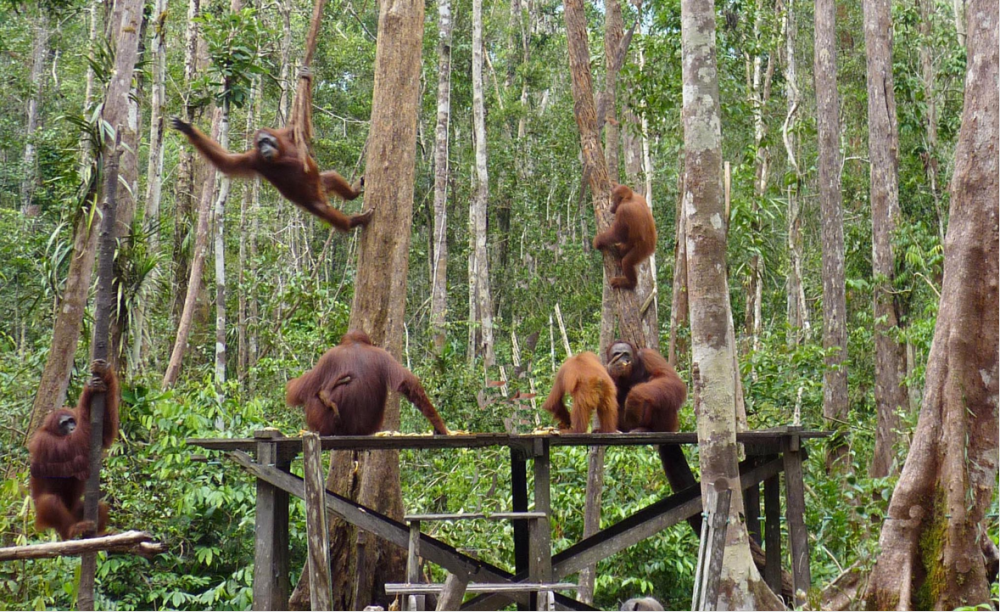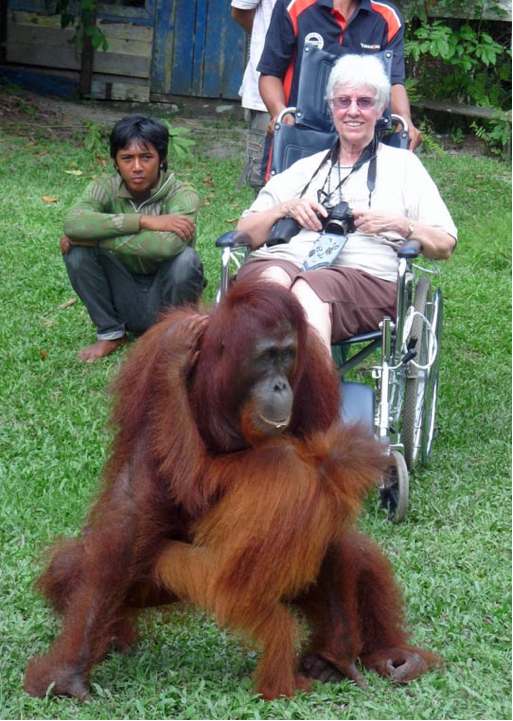 I generally have a "rule" of no pictures of me in the wheelchair, but the ingenuity, the creativity, the physical strength, the dedication of everyone, the incongruousness of it all—well, no choice this time around! And, thank goodness, we did document, so that when our final guide, Yansur, asked that I do a report as a traveler with a disability, we were ready to say, "You bet!" He hoped it would inspire more people with special needs to venture to the far corners of the globe. I hope that will be the case.
How did they make it happen? On this specific trip, there were parts that I had noexpectations of seeing, namely the orangutans and the Komodo dragons…. Bali was lovely, fairly routine sightseeing , and we enjoyed the ease of driving around and staying at marvelous hotels. Budi was our outstanding guide. I did have to stay in the van for a few off-the-road surprises, but, am used to that.
We flew to Kalimantan, the Indonesian portion of Borneo, for our orangutan experience. Again, I did not expect to see any, except possibly swinging through the jungle trees during the boat journeys or from the boat at the get-in site, both of which actually did happen.  
While still in Bali, my hopes were raised with a message from our wonderful companies that they were confident they had a plan to make it work!!! The word "palanquin" does not often come up in my vocabulary, but the written description brought it forth. Sure enough…oh, my…  and my dream was accomplished well beyond anything I imagined.
Our wonderful driver made a huge difference by coming up with a step to make my way into the van without such massive bottom boosts. Some vans are easier than others, and our driver throughout Bali converted this one into the "easy" category. He and all drivers were so kind to wrestle that wheelchair in and out of the back area so I could enjoy the monkey forest near Ubud and a Rhesus monkey on my head.
I now bring my own stepstool for much greater ease in entering the vans. I buy it at Staples, along with their "Make it Happen" bag. I leave it in each van until we leave that area and switch vans. I buy a new one for each trip, having learned they DO fall part with much use. This has made driving travel infinitely easier.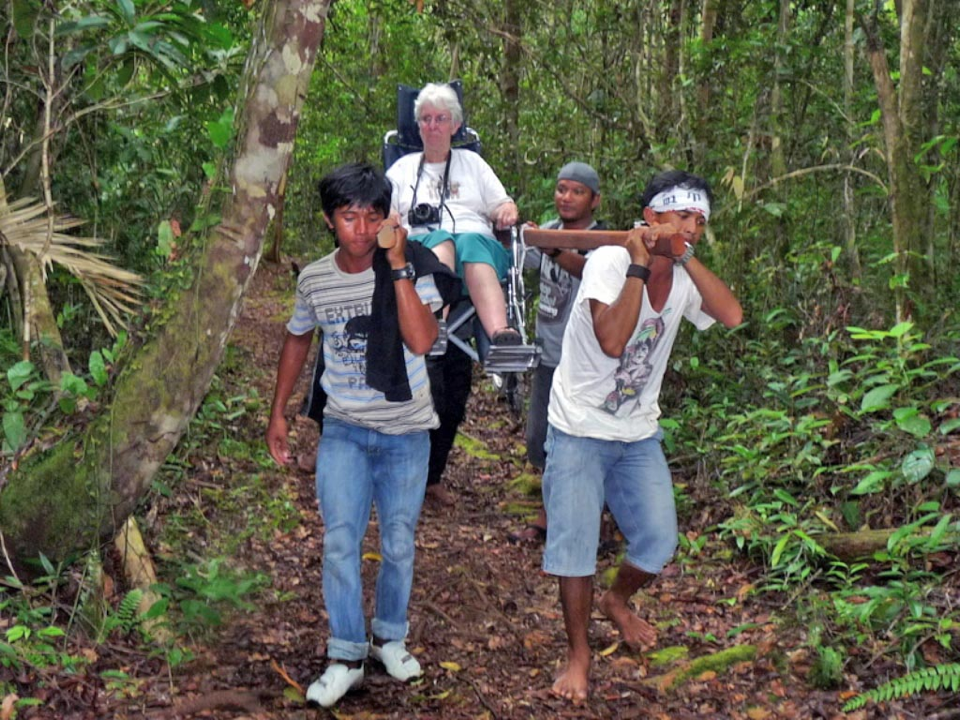 With my usual awkwardness and trepidation (all this isn't emotionally stress-free), and with many hands helping many body parts, I am loaded bit by bit onto the boat, get comfy in my chair—and ponder my latest wheelchair riding in first class… rigged up with a rope loop handle attached to each of the four corners.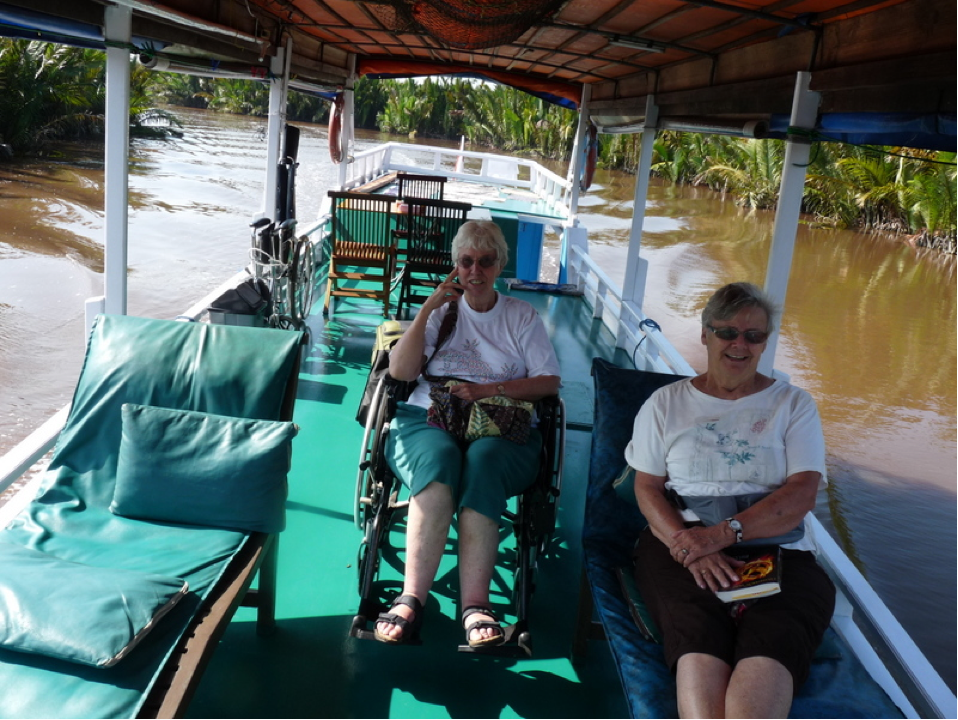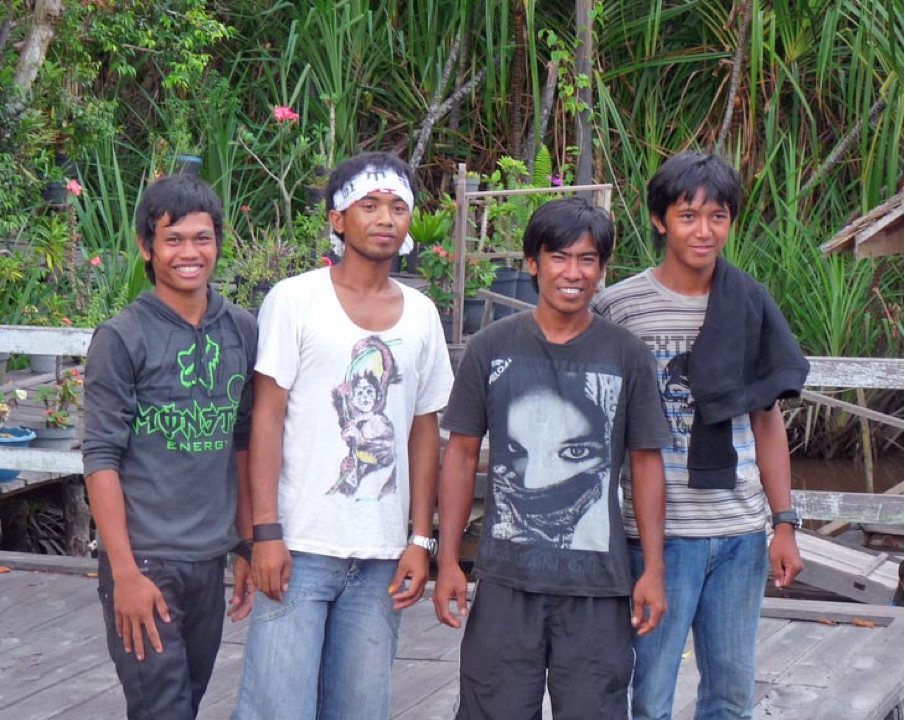 After two hours, with a couple of orangutans along the way, we reach delightful Rimba Lodge and enough adventures for us all!  First by my just getting there…!   We begin with a nice boardwalk and board-carrying me in my wheelchair. And, off we go—some bare feet, tree roots, bumps, streams, slippery slopes…hard work, indeed!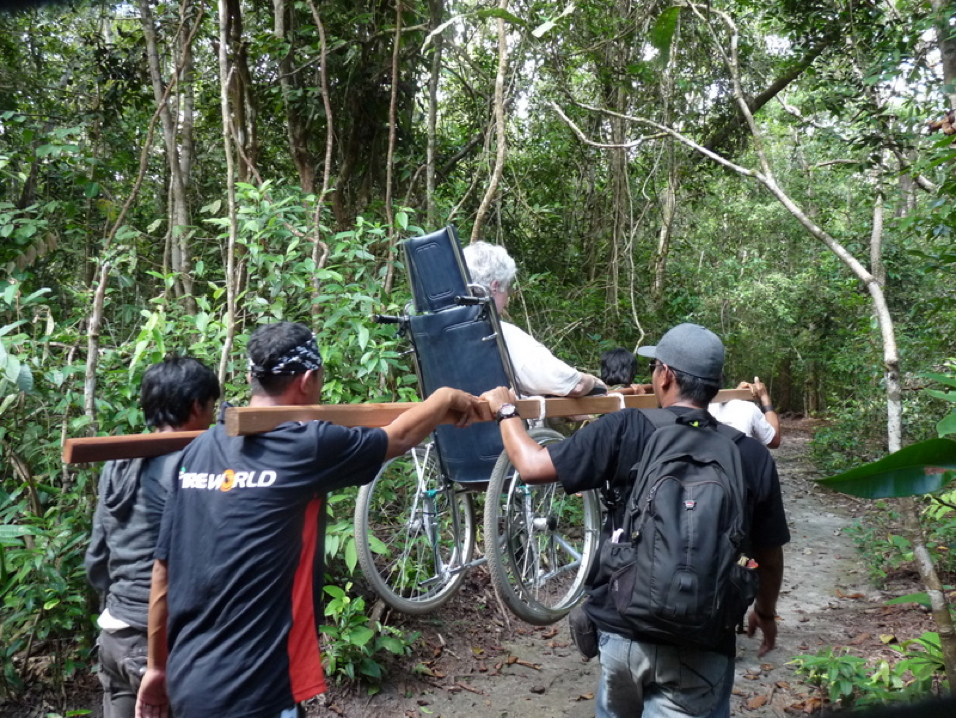 Success!  I had long wanted to see where Birute Galdikas, one of the three Leakey women primate researchers, did her thing, along with Dian Fossey and Jane Goodall doing theirs in Africa. And, here I am at Camp Leakey, thanks to my "four strong men" as Erwin reassured me!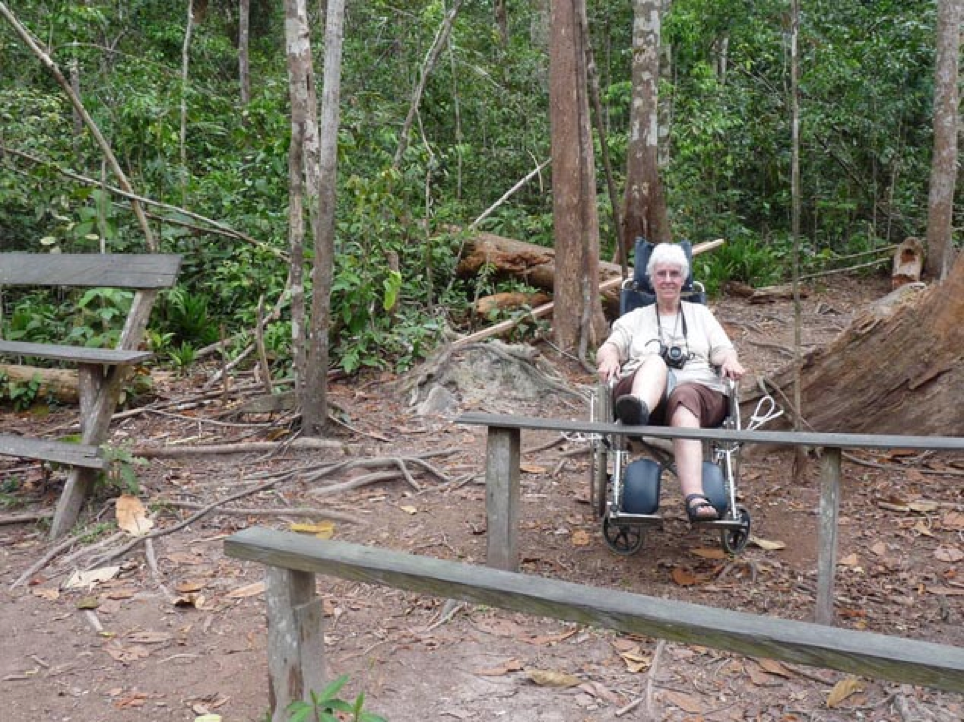 On to the Komodo dragons on Rinca Island, Indonesia…another "impossible" feat to get me to these remarkable creatures. My wheelchair and a vegetable cart were loaded onto the boat. The cart was unloaded, and then fitted with a lounge chair so that I could follow the path of this prehistoric reptile waddling ahead of me. We made it to the ranger station for some fun viewing while the others trekked through the wilderness, seeing six dragons in the wild.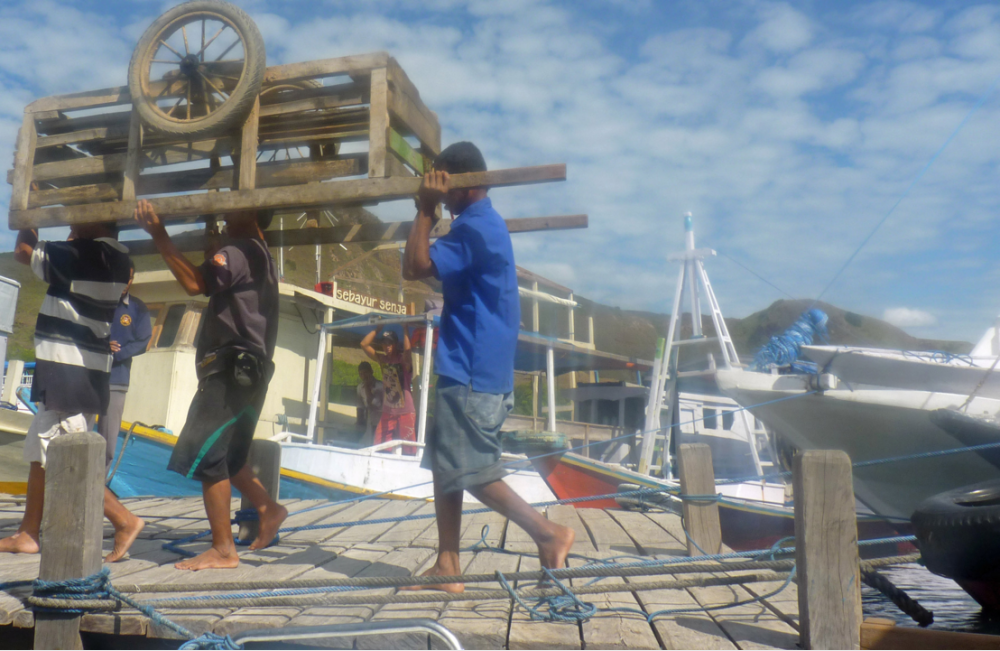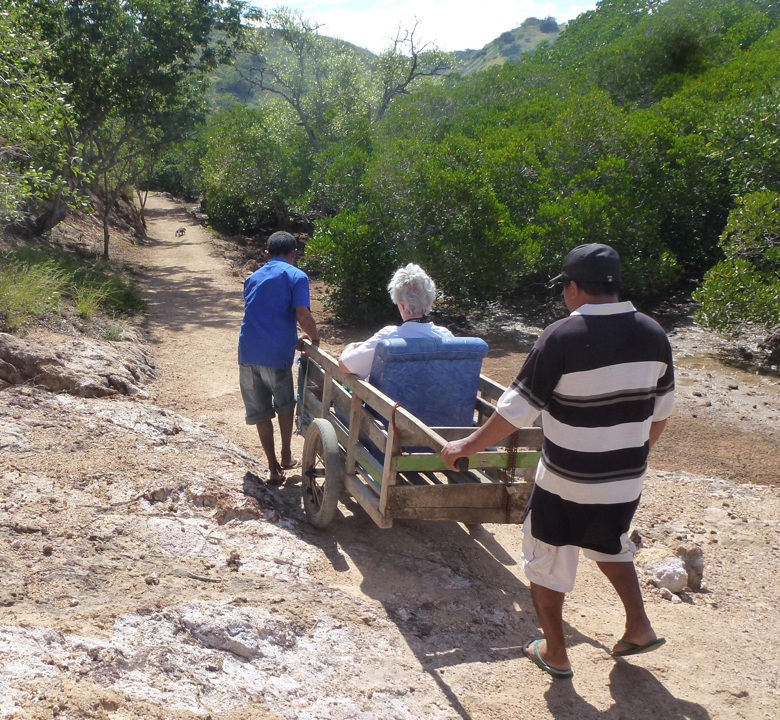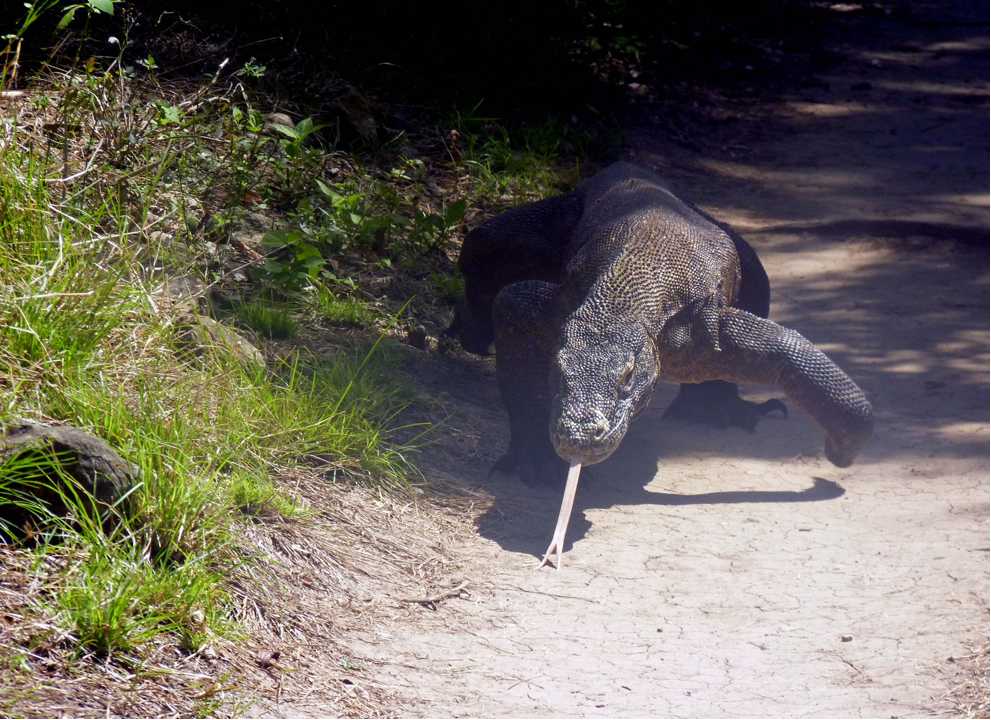 ---
Why stop at Indonesia when there's such a big world to explore?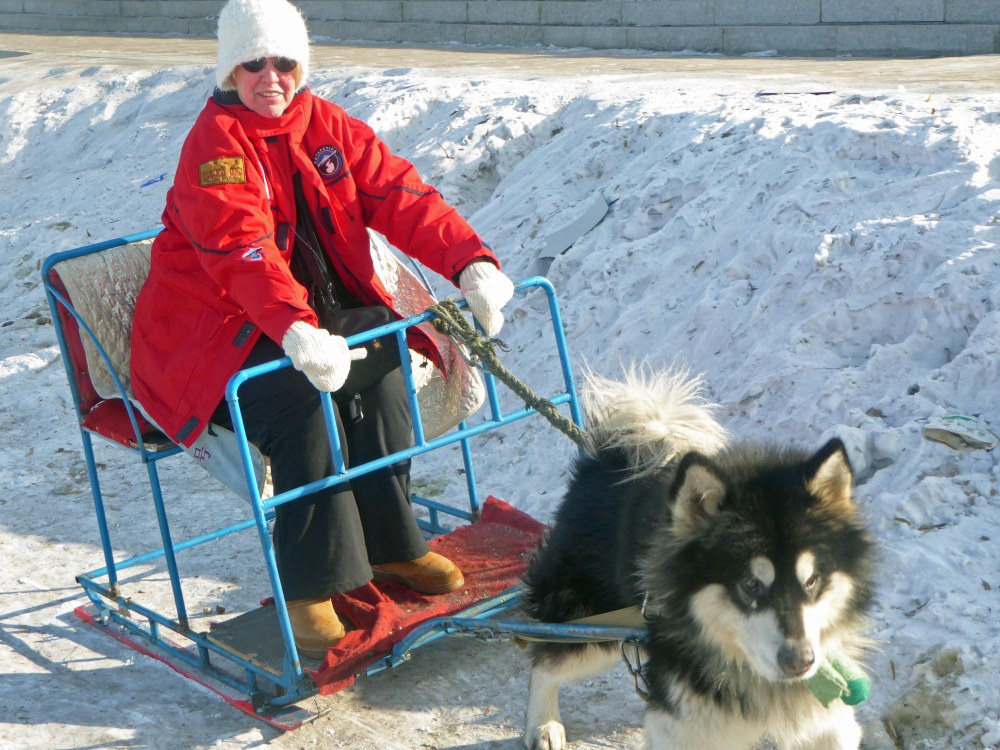 ---
And then there was Harbin, China and the world famous Harbin International Ice and Snow Sculpture Festival where my wheelchair was fitted with skis that I was told to bring with me so my helper could just push me on ice around the awesomely incredible illuminated sculptures in below freezing temperature.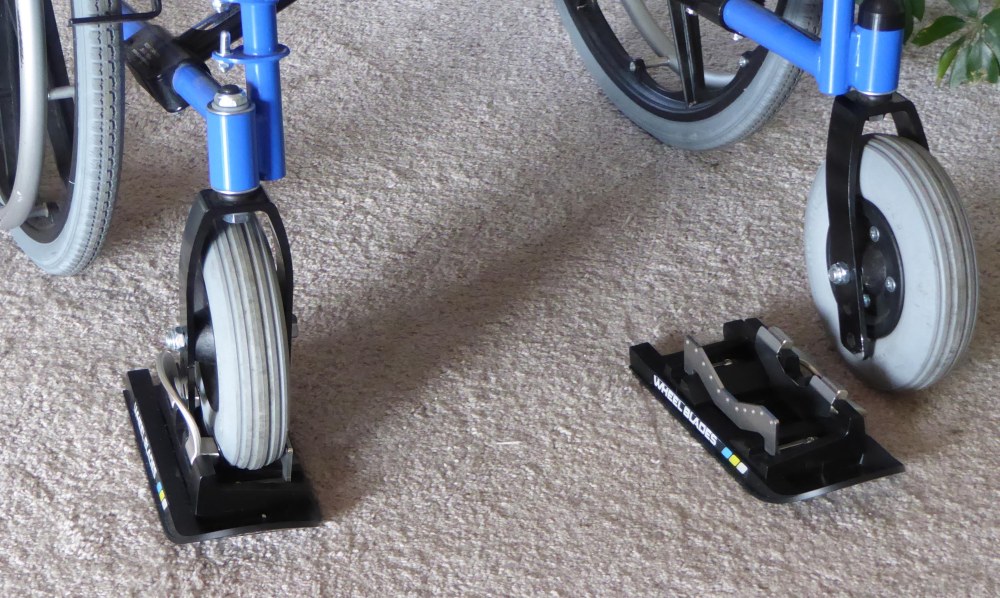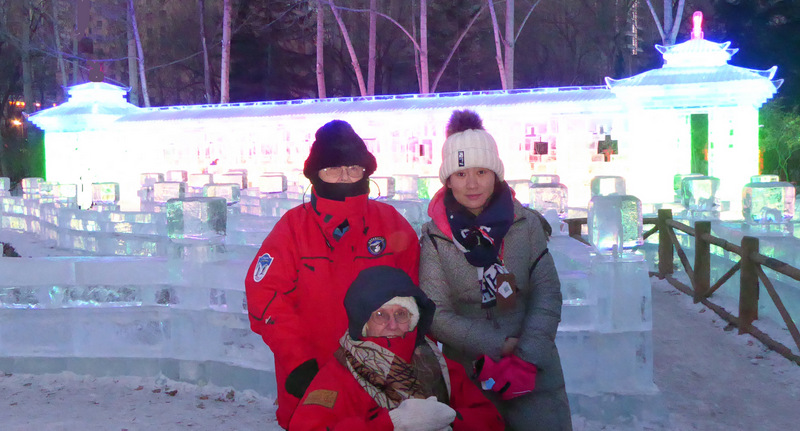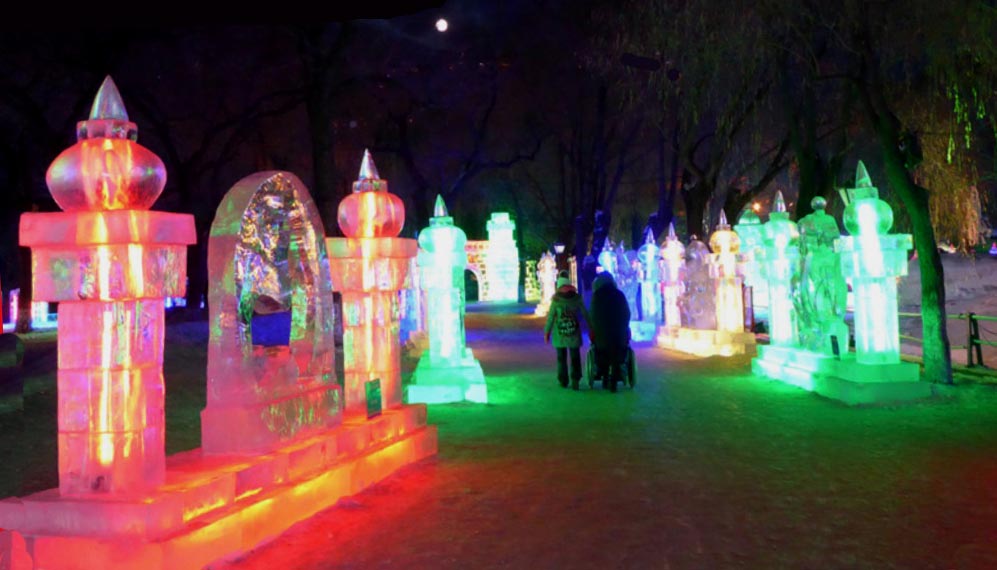 ---
And then there was Antarctica where I thought I would just see it. But, no. The ship crew saw to it that I would experience and stand on THE island and even enjoy a glass of champagne to celebrate making it.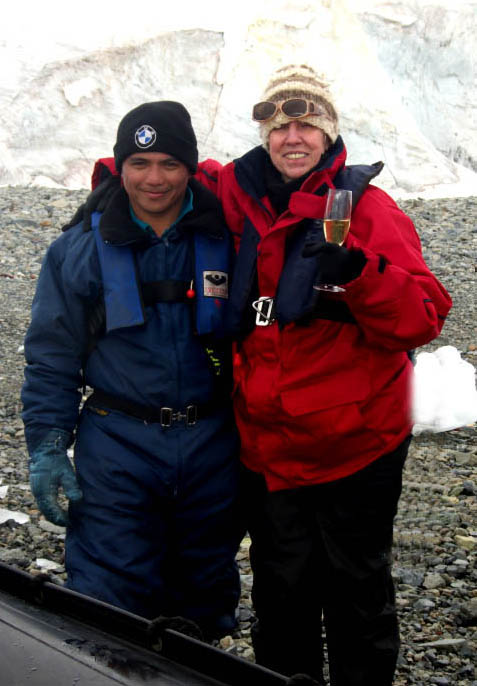 ---
Our experience in Mongolia was another great experience. Several times, I left the wheelchair and one time I would be surprised when I returned to it, like the time a precious Mongolian boy taking a nap or working on a game.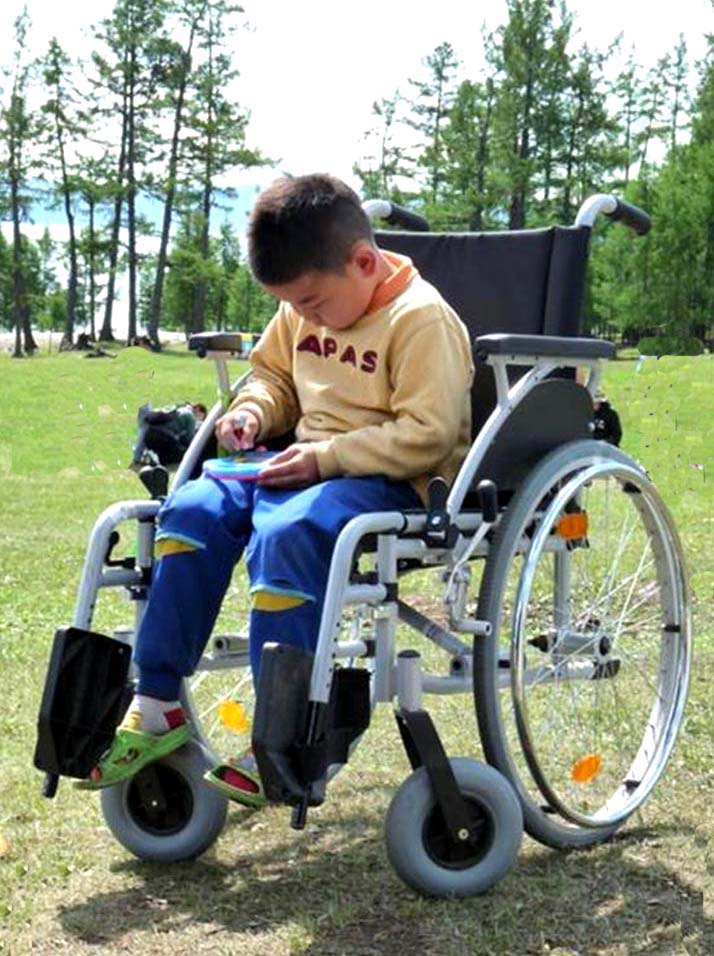 ---
And in Ubud, Bali, Indonesia, an iguana was resting on the chair's arm and a chameleon sat on my arm.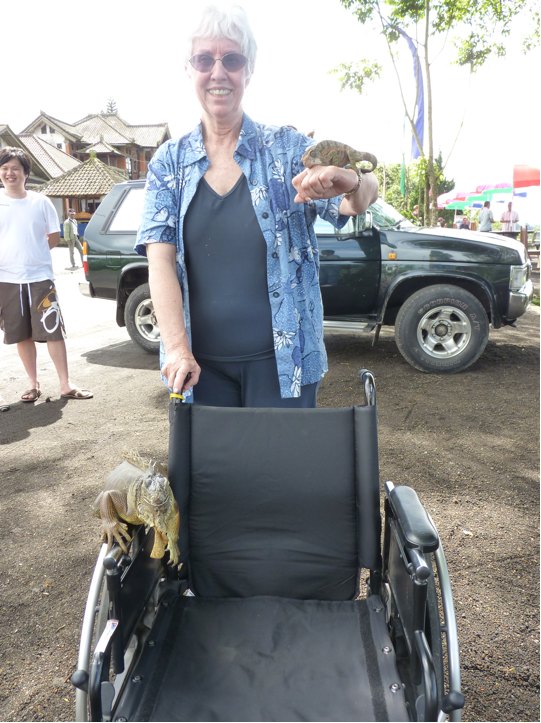 ---
In Myanmar/Burma, we watched an ox harvest peanut oil while walking around and around. Afterwards, we could buy it and sample it. What an experience that was.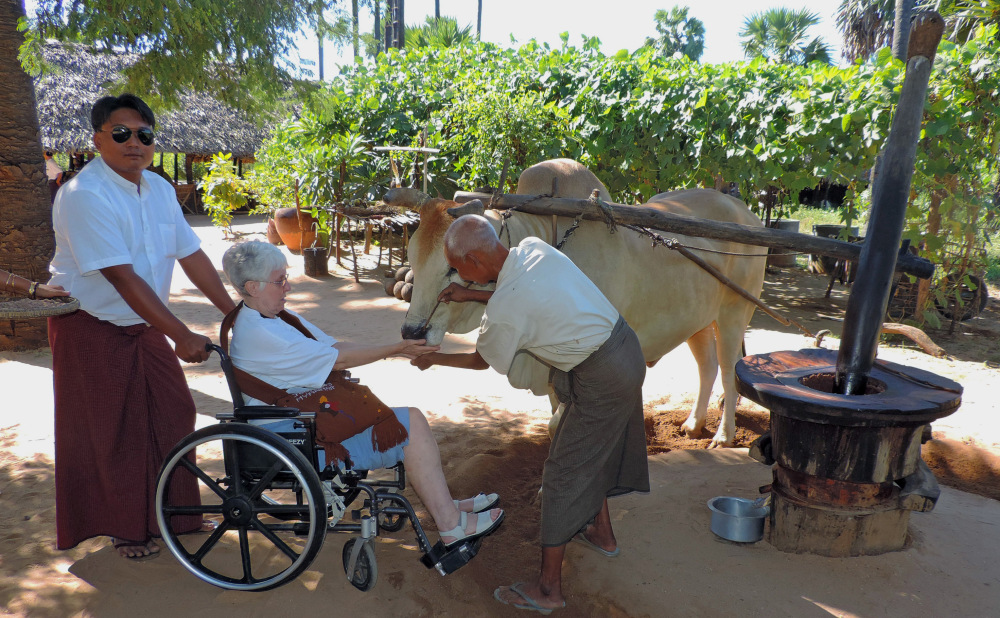 ---
Amazing! I am so grateful for all who made feasible these incredible experiences that I never imagined would happen.
I encourage anyone to contact me should you have questions or need additional information. Perhaps by knowing as much as possible about my physical situation and adaptations, this will help you judge your ability to travel to "far away places with strange sounding names!" If anyone can get you there, Journeys International/API Tours, Focus Tours and others can!
Cynthia Henry
cynthiahenry819@gmail.com
Originally posted on Carolyn's Travel Stories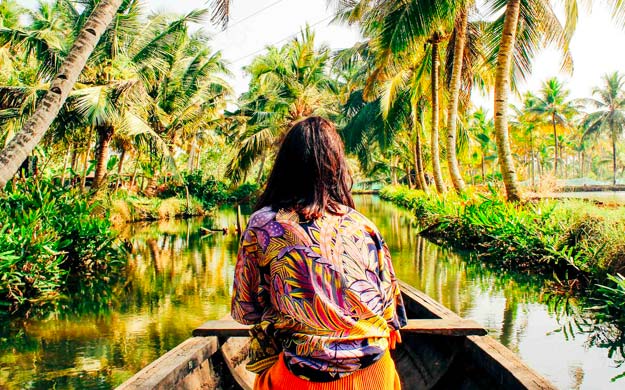 Design an adventure with Journeys International!
With over 40 years of experience, we create experiences that match your goals.
Start Planning
Travel Inspiration Delivered