Halong Bay Adventure Tours
Ha Long (Halong) Bay is a UNESCO World Heritage Site, and a popular travel destination, located in Quang Ninh province, Vietnam. Administratively, the bay belongs to Hạ Long City, Cẩm Phả town, and part of Van Don district. The bay features thousands of limestone karsts and isles in various sizes and shapes. Ha Long Bay is a center of a larger zone which includes Bái Tử Long bay to the northeast, and Cát Bà islands to the southwest. These larger zones share similar geological, geographical, geomorphological, climate, and cultural characters.
Ha Long Bay has an area of around 1,553 km2, including 1,960–2,000 islets, most of which are limestone. The core of the bay has an area of 334 km2 with a high density of 775 islets. The limestone in this bay has gone through 500 million years of formation in different conditions and environments. The evolution of the karst in this bay has taken 20 million years under the impact of the tropical wet climate. The geodiversity of the environment in the area has created biodiversity, including a tropical evergreen biosystem, oceanic and sea shore biosystem. Ha Long Bay is home to 14 endemic floral species and 60 endemic faunal species.
Historical research surveys have shown the presence of prehistorical human beings in this area tens of thousands years ago.
Around 500 years ago, Nguyen Trai praised the beauty of Hạ Long Bay in his verse Lộ nhập Vân Đồn, in which he called it "rock wonder in the sky". In 1962, the Ministry of Culture, Sports and Tourism of Vietnam listed Hạ Long Bay in the National Relics and Landscapes publication.[9] In 1994, the core zone of Hạ Long Bay was listed by UNESCO as a World Heritage Site.
The bay consists of a dense cluster of over 3,000 limestone monolithic islands (although locals claim there are only 1,969 as this is the year of Ho Chi Minh's death), each topped with thick jungle vegetation, rising spectacularly from the ocean. Several of the islands are hollow, with enormous caves. Hang Đầu Gỗ (Wooden stakes cave) is the largest grotto in the Hạ Long area. French tourists visited in the late 19th century, and named the cave Grotte des Merveilles. Its three large chambers contain large numerous stalactites and stalagmites (as well as 19th century French graffiti). There are two bigger islands, Tuần Châu and Cat Ba, that have permanent inhabitants, as well as tourist facilities including hotels and beaches. There are a number of beautiful beaches on the smaller islands.
A community of around 1,600 people live on Hạ Long Bay in four fishing villages: Cửa Vạn, Ba Hang, Cống Tàu and Vông Viêng in Hùng Thắng commune, Hạ Long city. They live on floating houses and are sustained through fishing and marine aquaculture (cultivating marine biota), plying the shallow waters for 200 species of fish and 450 different kinds of mollusks. Many of the islands have acquired their names as a result of interpretation of their unusual shapes. Such names include Voi Islet (elephant), Ga Choi Islet (fighting cock), and Mai Nha Islet (roof). 989 of the islands have been given names. Birds and animals including bantams, antelopes, monkeys, and lizards also live on some of the islands.
Almost all these islands are as individual towers in a classic fenglin landscape with heights from 50m to 100m, and height/width ratios of up to about six.
Another specific feature of Halong Bay is the abundance of lakes inside the limestone islands. For example, Dau Be island has six enclosed lakes. All these island lakes occupy drowned dolines within fengcong karst.
Hạ Long Bay is located in northeastern Vietnam. The bay stretches from Yên Hưng district, past Hạ Long city, Cẩm Phả town to Vân Đồn district, bordered on the south and southeast by the Gulf of Tonkin, on the north by China, and on the west and southwest by Cát Bà island. The bay has a 120 km long coastline and is approximately 1,553 km² in size with about 2,000 islets. The area designated by UNESCO as the World Natural Heritage Site incorporates 434 km² with 775 islets, of which the core zone is delimited by 69 points: Đầu Gỗ island on the west, Ba Hầm lake on the south and Cống Tây island on the east. The protected area is from the Cái Dăm petrol store to Quang Hanh commune, Cẩm Phả town and the surrounding zone.
The climate of the bay is tropical, wet, sea islands, with two seasons: hot and moist summer, and dry and cold winter. The average temperature is from 15°C- 25°C, and annual rainfall is between 2000mm and 2200mm. Hạ Long Bay has a typical diurnal tide system (tide amplitude ranges from 3.5-4m).
Customize Your Dream Adventure
We are here to help craft tailor-made adventures for individuals, couples, families, and groups of explorers.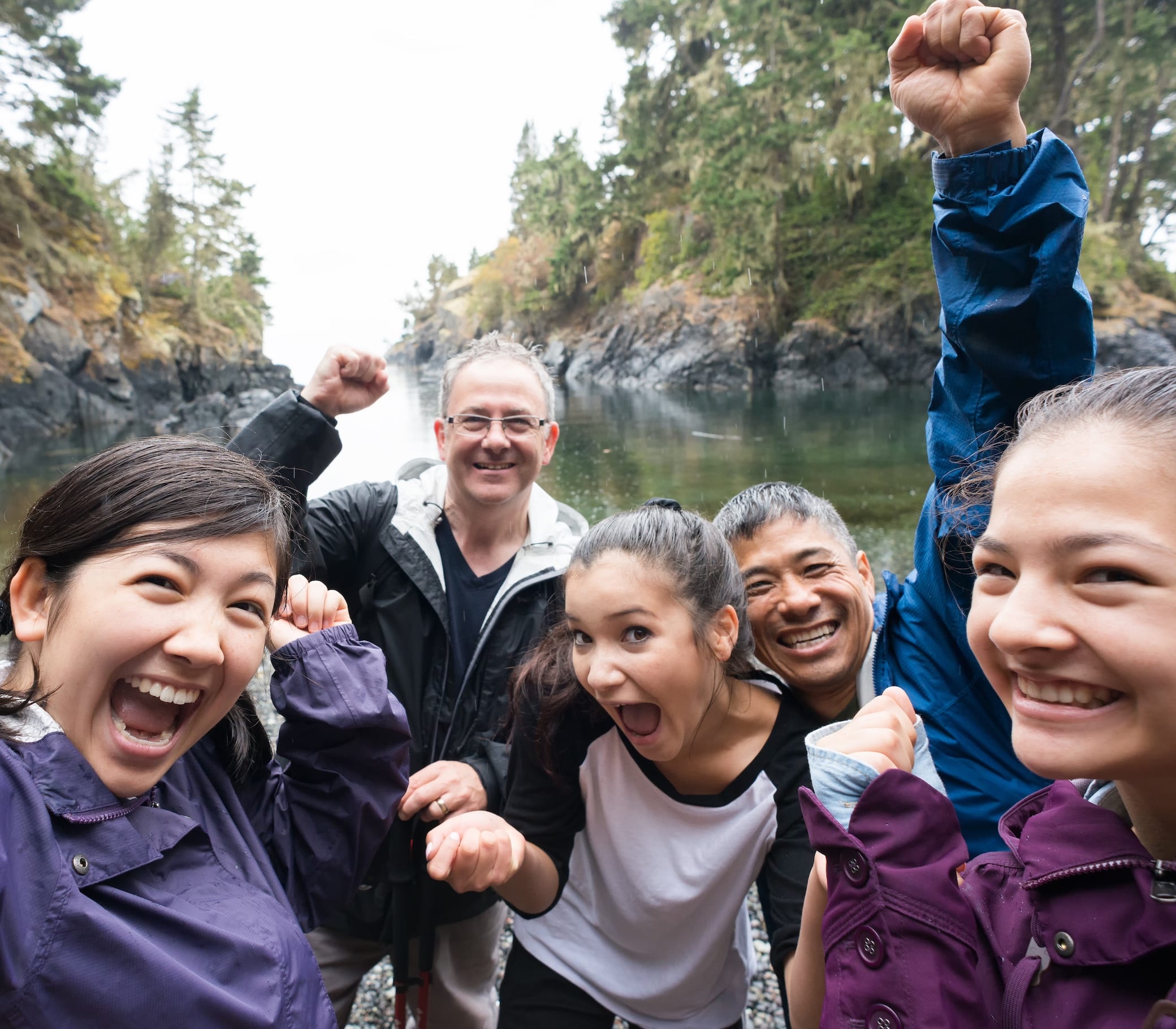 Attractions
Things to See & Do Near Halong Bay