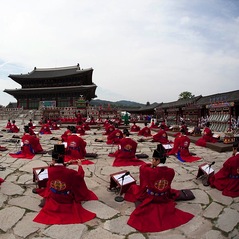 The Bird's Word Blog
The Top 8 Things To Do In South Korea
by Journeys International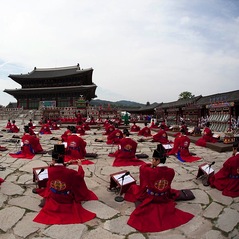 We've narrowed down the seemingly endless list of things to do in South Korea to just eight can't-miss activities. You'll do these things and much more on Discover South Korea,  an intimate, guided exploration of history, traditional culture, and modern wonders.
---
1. Explore Seoul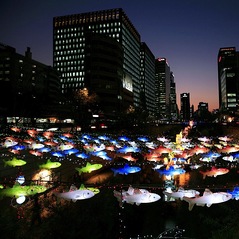 The capitol city of South Korea, Seoul, deserves a few days of exploration. Overflowing with palaces, temples, museums, and shopping—both modern stores and traditional markets—you won't be at a loss for places to visit in this vibrant city. If understanding history is your thing, a visit to the Demilitarized Zone (DMZ) is a must. Just an hour's drive outside of Seoul, this strip of land creates a buffer between North and South Korea. After your visit to the DMZ, return to Seoul for dinner: there are endless opportunities to explore all South Korea has to offer in terms of cuisine. Which bring us to our next must-do.
---
2. Eat like a local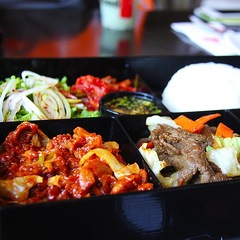 Take advantage of all the incredible food options unique to Korea. The flavorful cuisine consists mainly of rice, meats, vegetable and eggs. If you've never been to a Korean-style barbecue, called gogigui, this is your chance. Raw meats and vegetables are brought out for you to grill yourself, right at the table! Common banchan (side dishes) include savory crepe-like pancakes, kimchi (think spicy sauerkraut) and other fermented goodies, steamed eggs and grilled meats or veggies. Korea is also known for its tea, both herbal and medicinal, and a type of liquor called soju, similar to unfiltered sake.
---
3. Visit with royalty
South Korea transit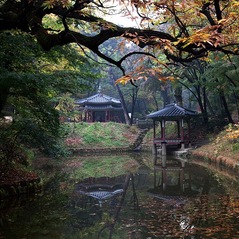 ioned to a democracy in 1948, but the palaces that housed the former royal family remain. There are opportunities to visit these royal homes throughout the country, but Seoul, in particular, is known for it's "Five Grand Palaces," all popular tourist destinations: Changdeokgung, Deoksugung, Unhyeongung, Changgyeonggung, and Gyeongbokgung. Even the current President of South Korea lives in a palace called Cheong Wa Dae, "The Blue House," although it is not open to visitors.
In addition to visiting royal palaces, you have the opportunity to visit with royal ancestors; South Korea has many tombs open to tourists, including the 40 Tombs of the Joeseon Dynasty. These UNESCO Heritage Sites are scattered across 18 locations in South Korea.
---
4. Shop til you drop
South Korea is k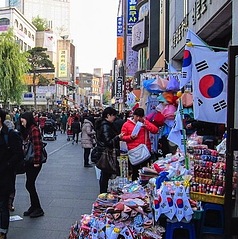 nown worldwide for its fashion and beauty products. If you follow the trends, or thrive on luxury, this is the place to be. For those seeking more traditional options, South Korea is also filled with markets selling a wide range of goods including the ceramics and wood crafts the country is known for. In Seoul, visit Insadong Antique Street and Namdaeumn Market, the largest traditional market.
---
5. Get in touch with your spiritual side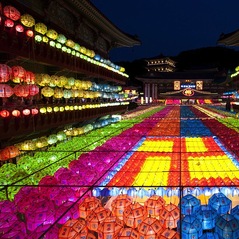 There are as many as 2,000 temples in South Korea, 900 of them Buddhist. If you're joining us on Discover South Korea, we will visit six: Jogyesa in Seoul, Bulguksa and Gulgulsa (the "stone temple") in Gyeongju, Haedong Yonggungsa in Busan, Sanbangsa and Bombunsa on Jeju Island, and the Byeongsan Confucianism School.
---
6. Tour a "secret" tropical isle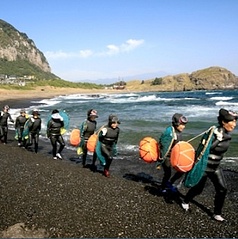 Jeju Island, formed by the volcano Mt. Hallasan, is the largest island off the Korean peninsula. With a humid subtropical climate, Jeju Island stays warmer than the mainland year-round, and is a can't-miss on the list of things to do in South Korea. Explore the lush tropical landscape, visiting peaks, craters and waterfalls. The island is also home to a traditional cultural village, and the Haenyeo, the diving "mermaids" who gather clams, abalone and seaweed without the benefit of modern diving equipment. Read more about this hidden gem, or spend two days there during Discover South Korea and see for yourself!
---
7. Commune with nature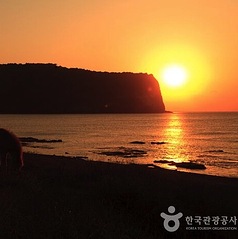 South Korea is full of natural beauty, ranging from geological formations like peaks, mountains, waterfalls, and caves to the cultivated parks. Suwolbong Peak is highly regarded for its impressive tuff ring—a volcanic crater with a high rim. Hallim Park contains a variety of beautiful gardens including a Bonsai Garden, Water Garden and Subtropical Botanical Garden. South Korea is also home to the largest botanical garden in the world; Spirited Garden grows myriad plant species, including 500 year old bonsai trees!
---
8. Experience ancient traditions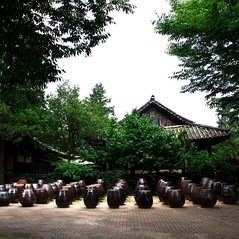 Many traditional cultural villages still exist in South Korea. Hahoe Village, located in Andong, is a UNESCO World Heritage Site known for its traditional houses. There you can visit the Hahoe Mask Museum, which displays traditional Hahoe masks as well as other traditional masks from all over South Korea. You may even have the opportunity to witness the Andong Mask Dance Festival (depending on the time of year). Also visit Yangdong Folk Village, Korea's largest traditional village displaying the cultures of the Joseon Dynasty, including many national treasures and folklore materials. If you're heading to Jeju Island, Seongeup Folk Village, a small cultural village located at the foot of Mt. Halla, is another beautiful destination.
---
Heading to Korea? Take this with you!
Wherever you travel, there are a handful of phrases you always want to have in your back pocket, so we've created a quick reference of Korean phrases and communications tips for you.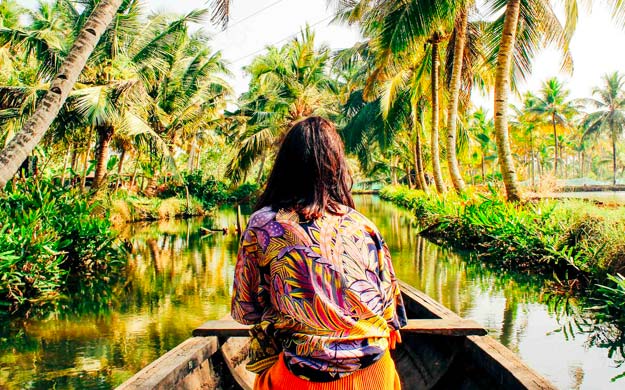 Design an adventure with Journeys International!
With over 40 years of experience, we create experiences that match your goals.
Start Planning
Travel Inspiration Delivered