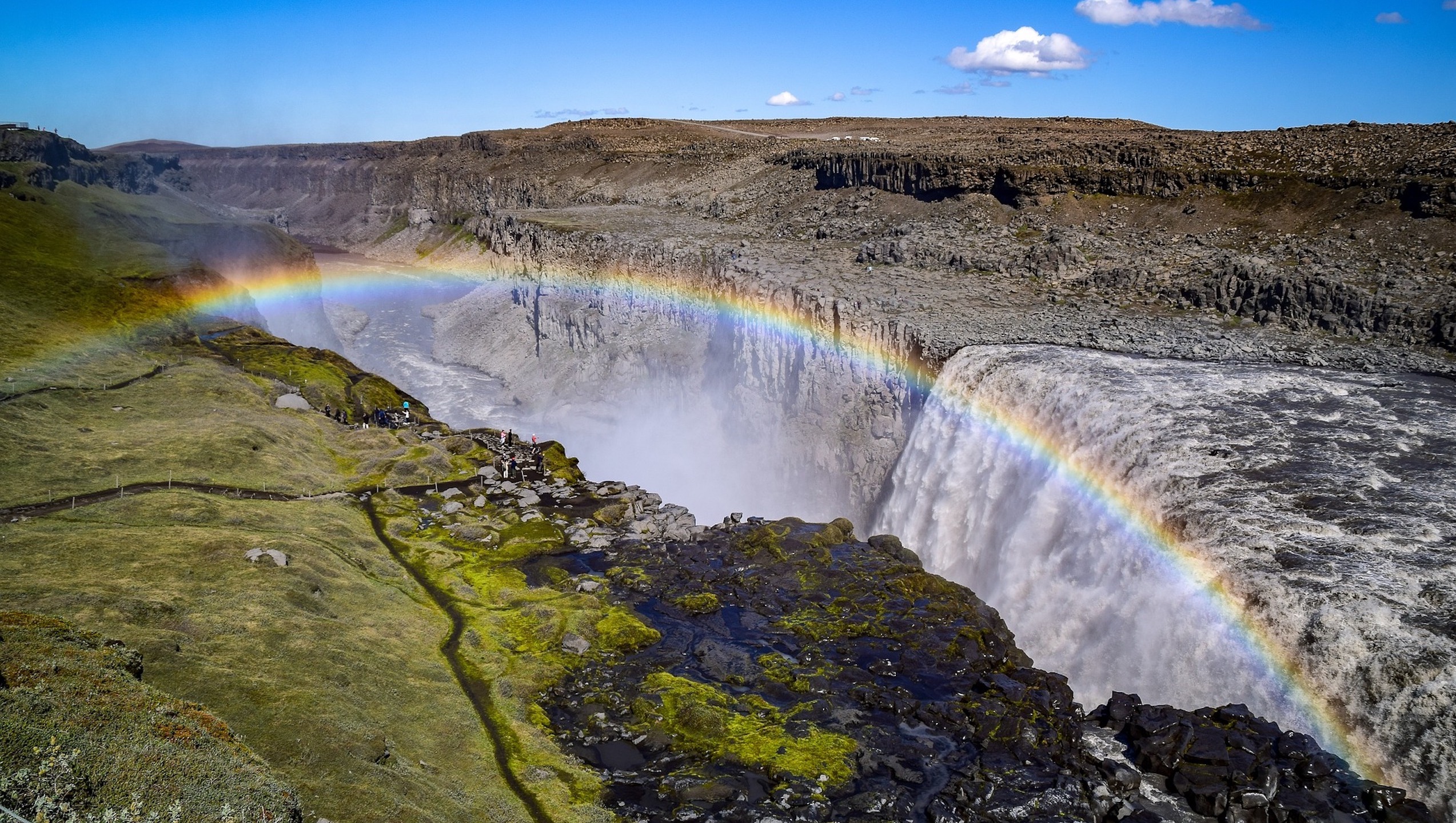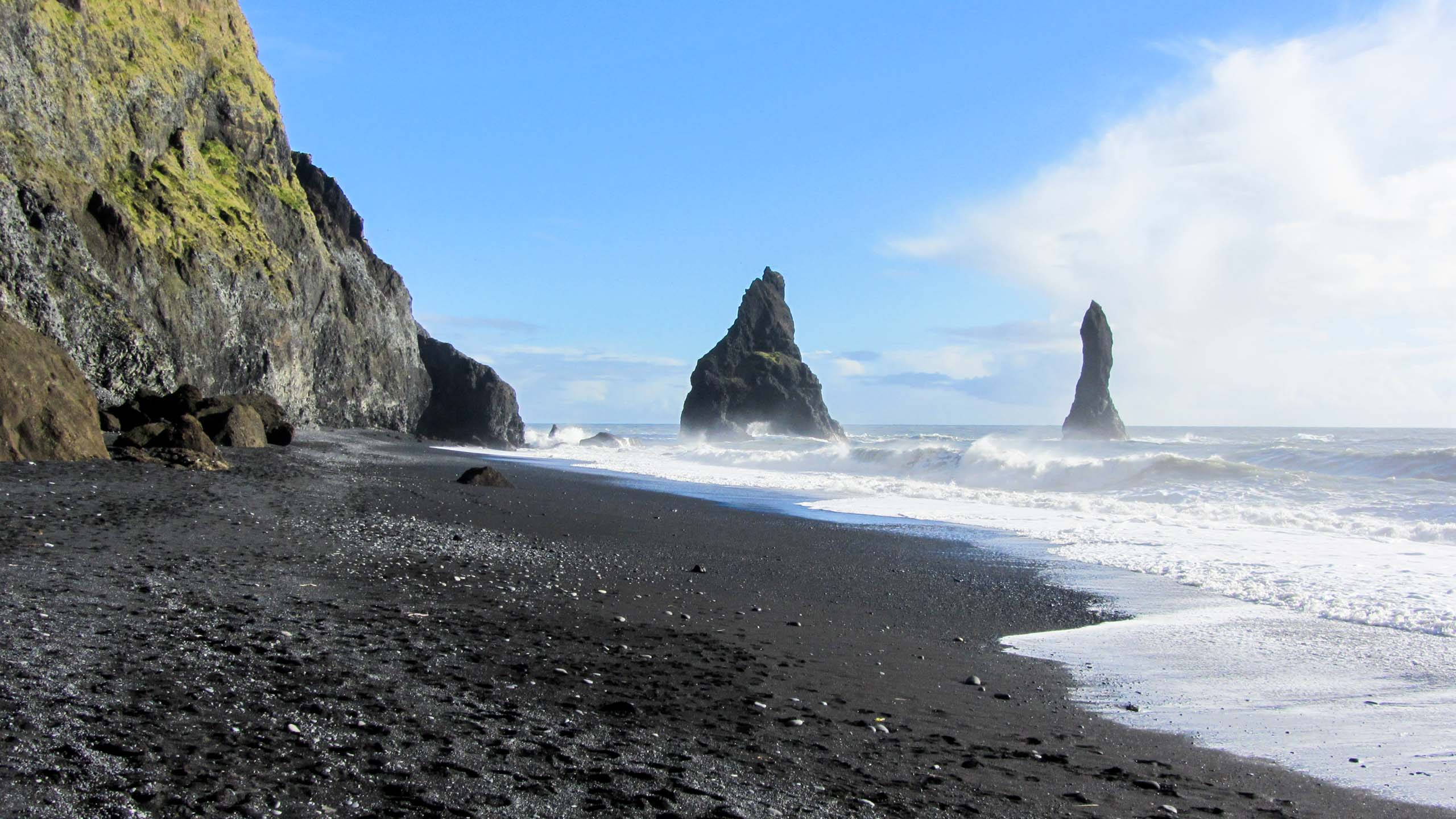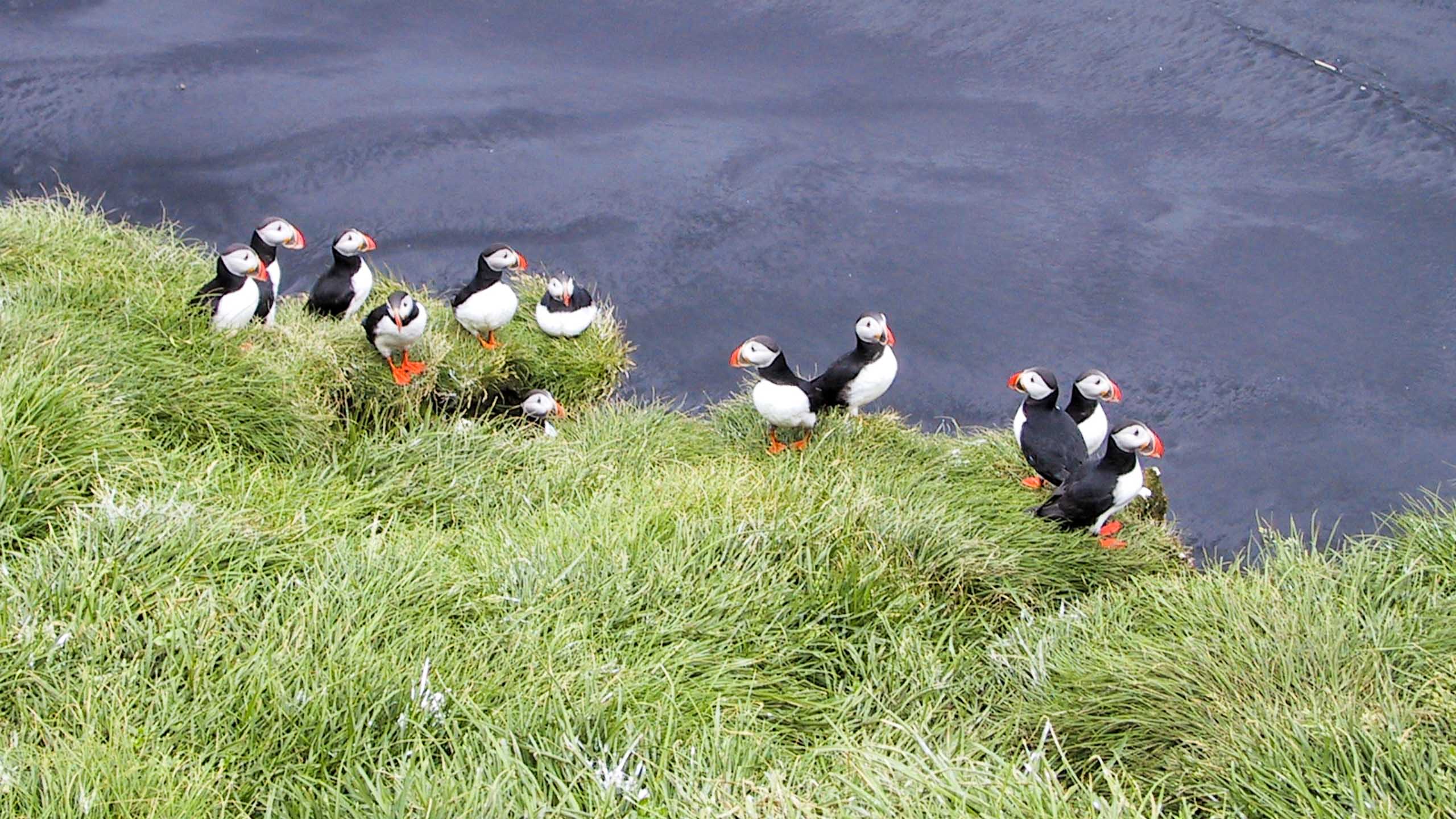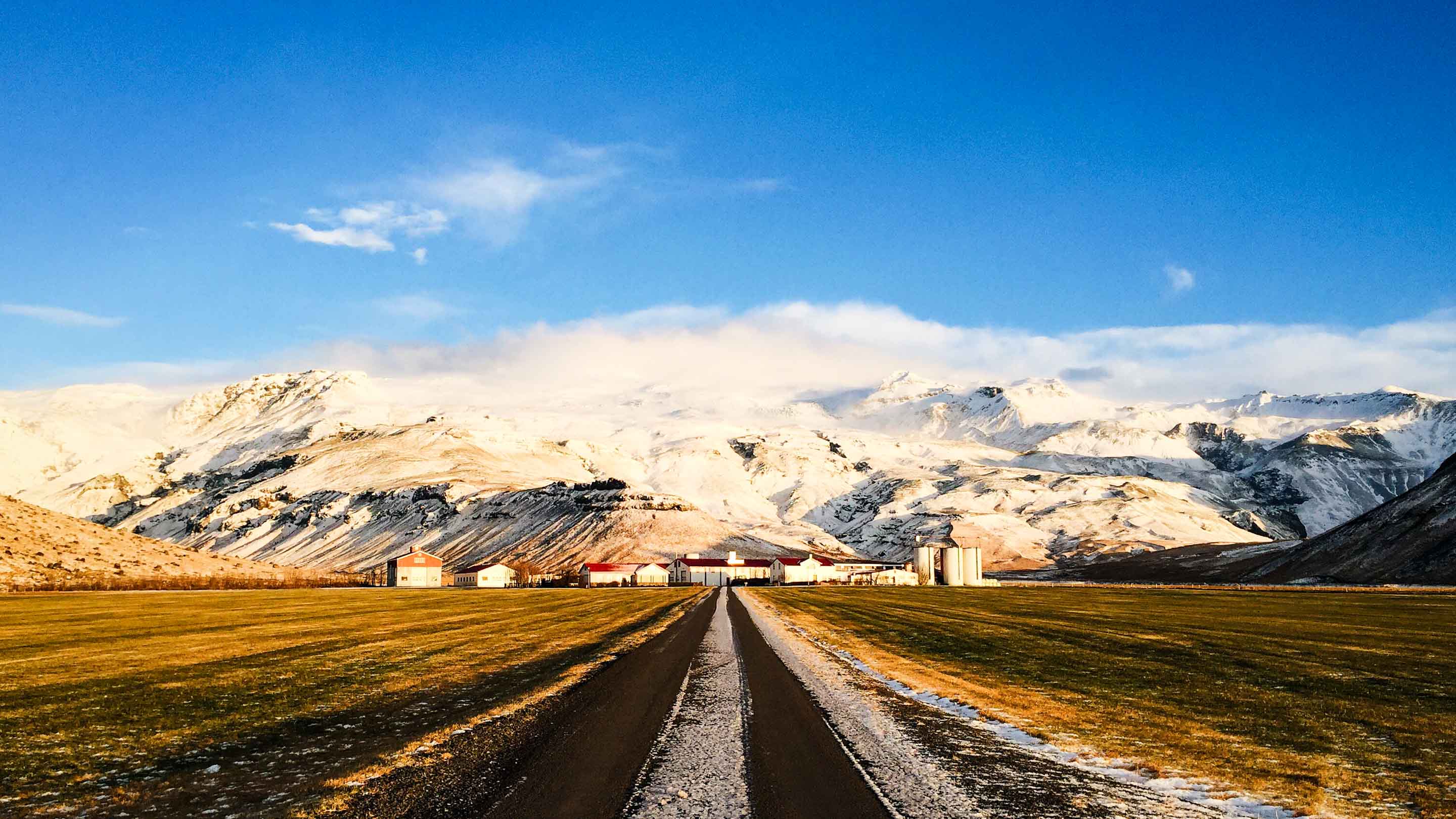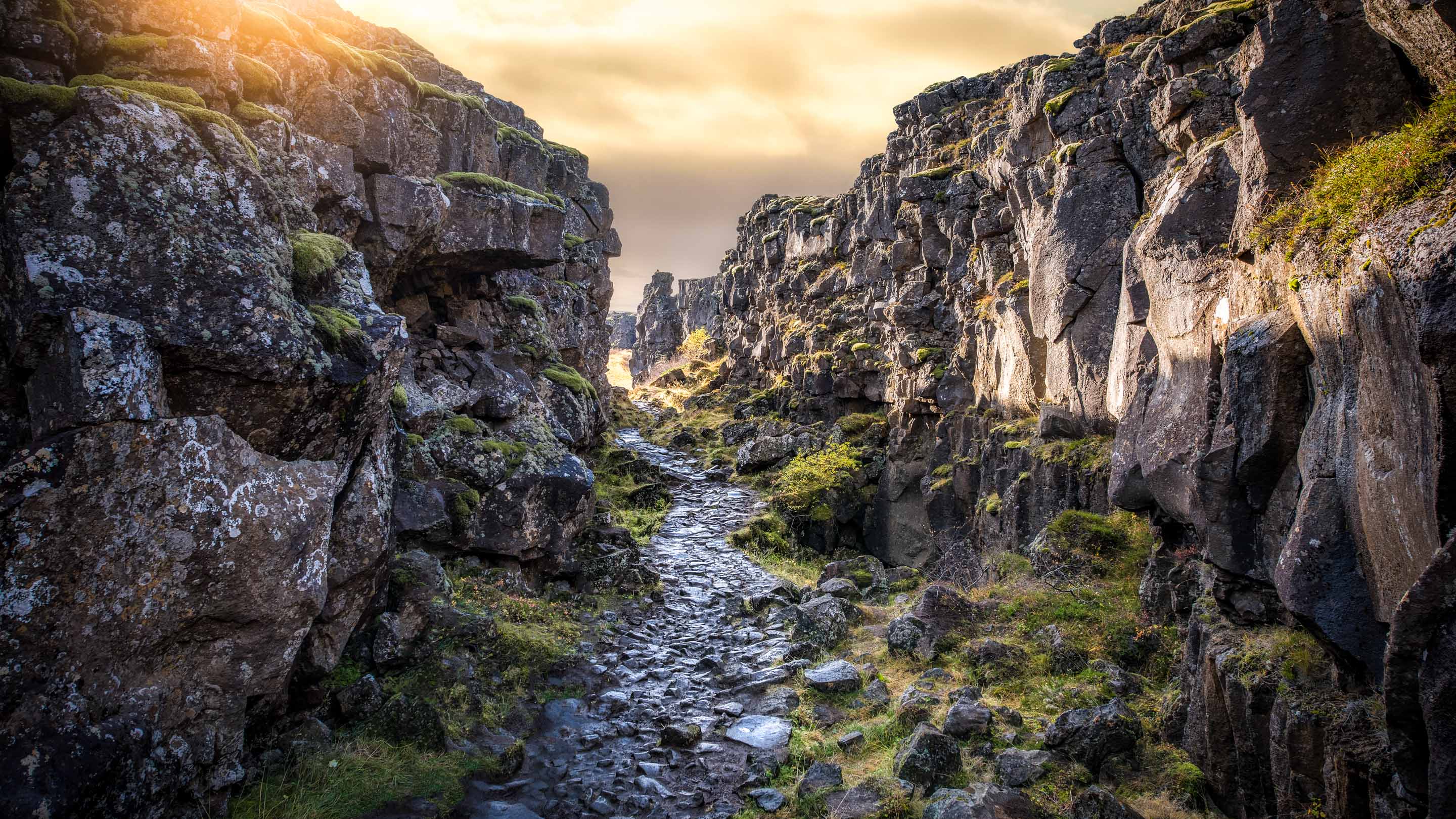 Glimmer of Iceland
Glaciers, volcanoes, waterfalls, a super-jeep adventure, and the best of Reykjavik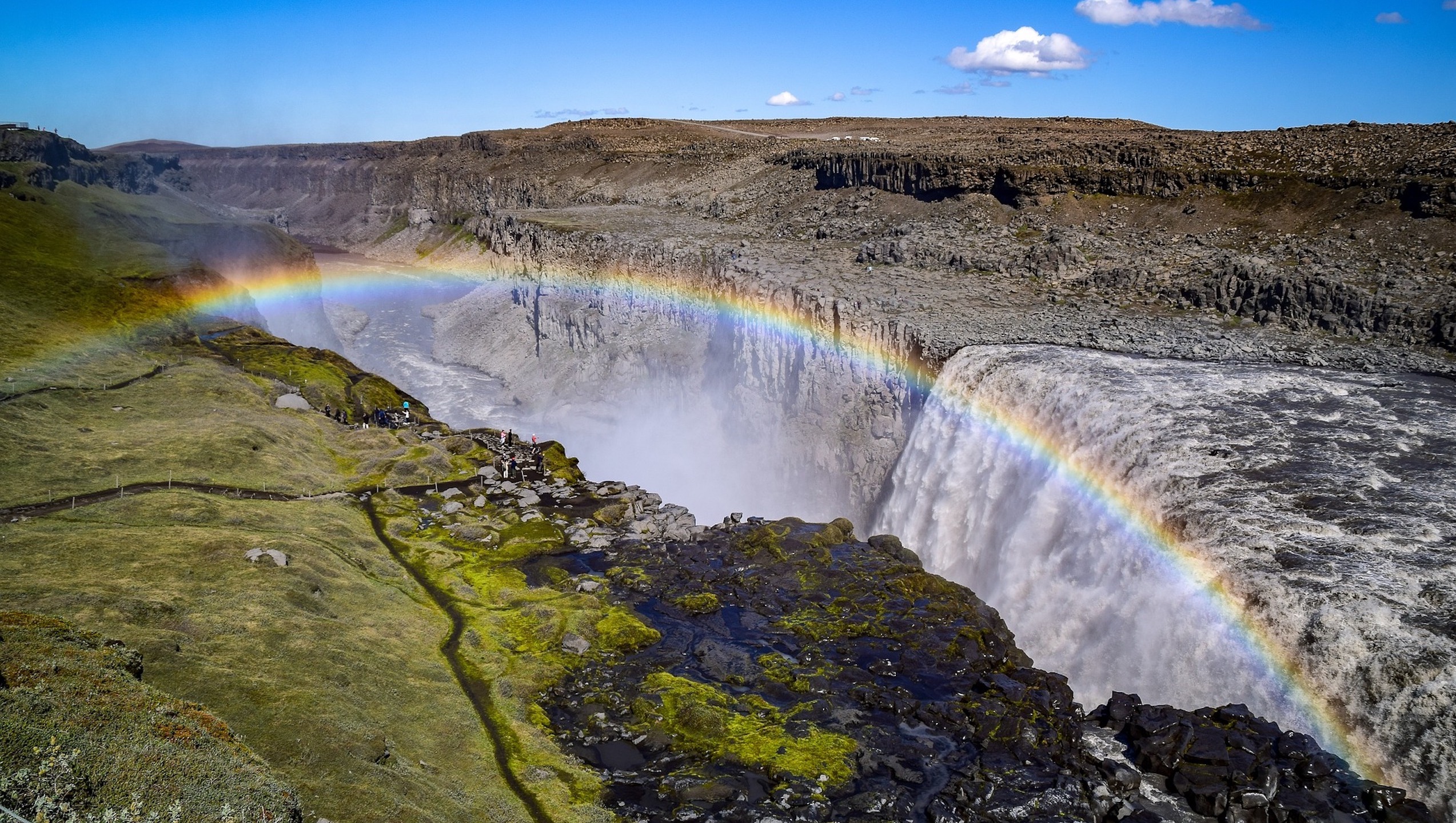 This itinerary is ideal for those who are short on time or would like to a few days in Iceland before or after an Arctic cruise. Or, perhaps you would like to make a quick stop on your way to another European destination. This itinerary will allow you some time to explore Reykjavik and Iceland's Southern Coast, where you will find some of Iceland's most breathtaking scenery. See stunning glaciers, spectacular waterfalls, active volcanoes, and have an opportunity to learn about the history of the island. Depending on the time of year (September-March), you may even see a dazzling light show provided by the Northern Lights.
Great For
A Quick Trip
Spending Time Outdoors
Spectacular Scenery
It was a fabulous week in amazing landscapes. Seeing the aurora borealis was a highlight, but so were the waterfalls, hot springs, magma dikes, lava fields left by glacial floods, and basalt columns from the side, above and below. Not to mention the autumn colors, which I hadn't expected at all. Alice G.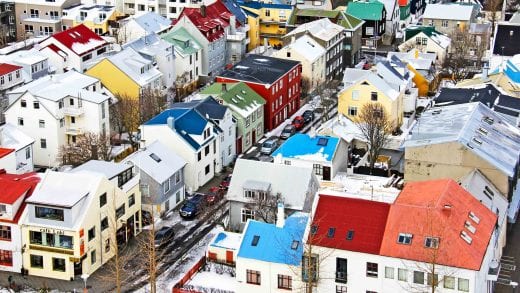 You'll know you've arrived when you fly into Iceland's Keflavik Airport and you see an other-worldly moss-covered lava field blanketing the peninsula as far as the eye can see. Meet your guide at the airport who will transfer you to your hotel for the night. If the rooms are not ready, feel free to walk around the area and enjoy breakfast or lunch while waiting.
The rest of the day will be free at your leisure. A few of your many options include visiting the Perlan Museum to experience interactive exhibits about Iceland's fascinating natural phenomena, trying the FlyOver Iceland flight simulator, or having a swim with locals at one of the eighteen steam pools around the city.
Consider making an advance booking for a visit to the Blue Lagoon (additional cost) on your way from the airport to the hotel. You can soak away the aches and pains of air travel before embarking on the rest of your adventure.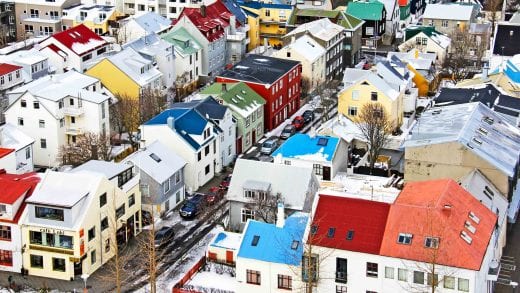 Lodging
Hotel Skuggi by KEA Hotels or similar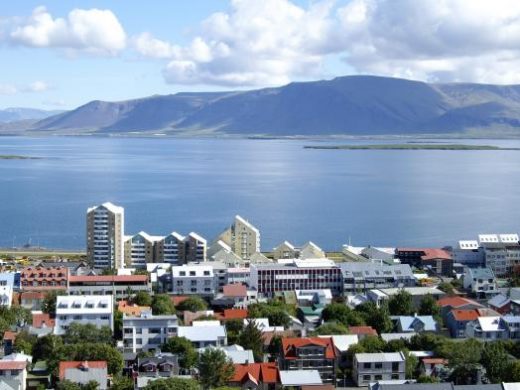 You'll venture out on a morning walking tour of Reykavik with your guide (about 2 hours). Some of the sites you might see in town are the Settlement Exhibition containing the ruins of the first houses in Iceland; the Althingi Parliament House, a classical 19th-century building designed by Danish architect, Ferdinand Meldahl; Tjornin Lake, which is often filled with a variety of water birds such as the Arctic tern, the Eider, several different species of geese and seagulls, and the scaup; and Hallgrimkirja Luthern Church, the largest church in Iceland and one of the tallest structures in the country.
You'll have the afternoon free to spend as you like. Reykjavík has many options, including museums, whale watching, horseback riding, a scenic helicopter ride, or, of course, just wandering the town and enjoying shops and cafes. Your guide can help you figure out what to do and send you in the right direction.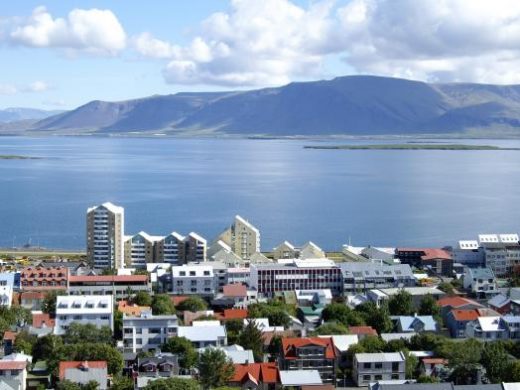 Lodging
Hotel Skuggi or similar
C
Day 3
Iceland's South Coast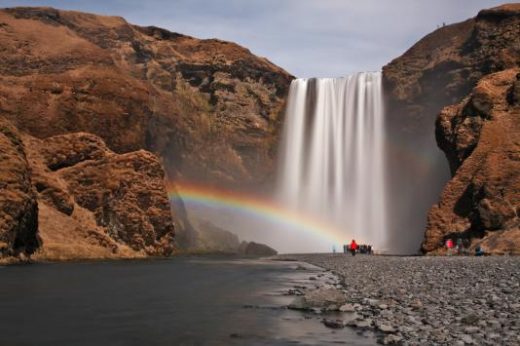 After breakfast, you'll meet your guide to drive along the southern coast, making stops along the way. Visit Þingborg's traditional wool factory where you can purchase a genuine Icelandic sweater if you wish. Continue on your drive, stopping along the way at spectacular waterfalls sure to take your breath away. Then take a break at the black beach and basalt sea stacks at Reyinsfjara, a popular filming location for productions such as Game of Thrones and Star Wars due to its unique beauty. Finally, explore the small fisherman town of Vik where you'll enjoy lunch at a local restaurant.
Continue on to your hotel near the small town of Hella for your overnight and the rest of the day free.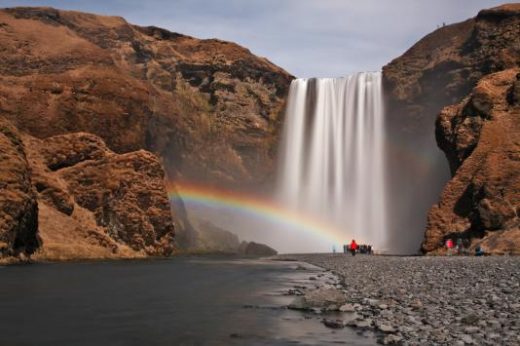 Lodging
Hotel Stracta or similar
D
Day 4
Þórsmörk, Valley of the God Thor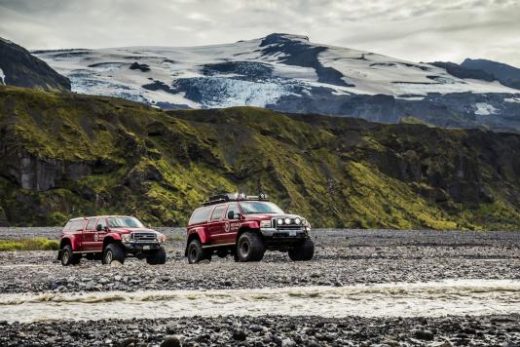 Today you'll have an opportunity to see some glaciers up close, which you'll do on a super-jeep tour in Þórsmörk, a mountain valley named after the Norse god Thor. The region sits at the meeting of three glaciers: Eyjafjallajökull, which sits on a volcano that erupted in 2010; Myrdalsjökull; and Tindfjallajökull. The landscape of Þórsmörk formed from eruptions underneath the glaciers and gives the terrain a surreal effect. You'll drive through unbridged rivers and stop at spectacular sites like Gýgjökull where the eruption in 2010 first emerged. There will also be several options for short hikes, but even if you choose not to hike, you'll find this a breathtaking and worthwhile day.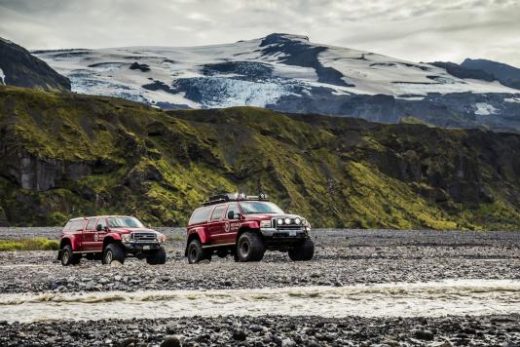 Lodging
Hotel Stracta or similar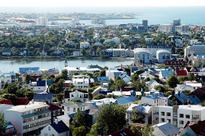 Your guide will drive you back to the Reykjavik area and to the airport in plenty of time for your flight home or onward.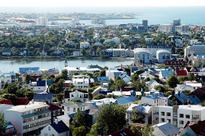 Dates & Price
Best Time of Year to Visit
This itinerary is ideal for those who are short on time or would like to a few days in Iceland before or after an Arctic cruise. Or, perhaps you would like to make a quick stop on your way to another European destination. This itinerary will allow you some time to explore Reykjavik and Iceland's Southern Coast, where you will find some of Iceland's most breathtaking scenery. See stunning glaciers, spectacular waterfalls, active volcanoes, and have an opportunity to learn about the history of the island. Depending on the time of year (September-March), you may even see a dazzling light show provided by the Northern Lights.
The cost quoted is the Land Cost and is subject to change. This covers accommodations, transfers, activities, touring, guide services and meals as described. The quoted Land Cost will apply when group size falls in the specified range.
Need to Know
Weather in Iceland
Activities in Iceland are very weather-dependent, and the best time to go depends on what type of activities you are hoping to do. Here is a guide to weather in Iceland:
Mid-March through mid-June: With an increase in sunlight, there are many more options for active adventures during this timeframe. The ground is often still covered with snow and ice, so your best activities include hiking or skiing the mountains. Is it possible to see the Northern Lights, although your chances decrease starting in mid-April due to the days becoming longer.
Mid-June through late August: Mountain roads typically open in mid-June, making the highlands available for exploration. This is definitely the time for true nature lovers to be in Iceland. But, this is also the busiest tourist season in Iceland, so expect more crowds than in other times of the year.
September and October: This time of year it is still possible to visit the highlands before they close up again due to snow, and it's also possible to witness the Northern Lights if conditions are right. But, this is a low season for tourism, so traveling during this timeframe helps avoid crowds.
Late October through mid-March: If you are interested in winter activities, or if seeing the Northern Lights is at the top of your list, this is the best time to go. The days are short and you can expect long afternoons and evenings at your hotel. But the darkness means there is plenty of time to seek out the Northern Lights.
Please note that this trip operates under different payment and cancellation policies than those described in our complete Terms & Conditions as noted on our website and elsewhere. Please review the complete Terms & Conditions prior to submitting a deposit. 
Expenses covered
Normally, our stated land costs include the cost of all guides, leaders, permits obtained after arrival, lodging accommodations, food and entry fees as specified, and all surface transportation associated with the planned itinerary. We do our best to avoid increasing prices after receipt of your deposit, but, rarely, factors beyond our control might require us to change our prices without prior notice, even after you have signed up.
Expenses not covered
Costs not included in the price may include: meals not indicated as included in itineraries; meals prior to arrival in starting cities; transfers, if not arriving or departing on the scheduled group flights; soft drinks, bottled water, and alcoholic beverages; medical expenses, costs of hospitalization, or evacuation from remote areas; laundry; airport departure taxes not included on your airline ticket; accommodations en route to starting cities; visas; airfares; gratuities; and insurance.
Pricing and Payment
For most group departures, the booking deposit is 30% per person per trip, though for some trips it may be more, as noted in the trip description. A trip-planning fee of $250 per itinerary is also charged to cover costs of preparing itinerary proposals for custom trips. This fee is credited to the cost of the trip, but is nonrefundable if you do not take the trip. Custom travel during holiday seasons may require a deposit prior to trip confirmation.
For both group departures and custom trips, a second deposit of $1,000 per person is due 120 days prior to departure or at the time of booking for reservations made fewer than 120 days before departure. The balance as shown on your invoice is due 60 days prior to departure regardless of whether extensions or other arrangements are pending. Late payments may jeopardize confirmation of your itinerary and in some cases may result in additional fees. If we have not received final payment 30 days prior to departure your reservation may be canceled and subject to our Cancellation & Refund Policy stated in the complete Terms & Conditions.
We accept payments by Visa, MasterCard, American Express, or check drawn on a U.S. bank account. Payment for airfare is required at the time of ticketing. Discounts that may be available for some trips are not available toward bookings made through travel agencies.​
Airfare
We can help you secure air travel arrangements to correspond with land travel booked through Journeys International. We work with an airfare consolidator to assist in booking the flights that suit your needs. If you decide to make your own flight arrangements, you must provide Journeys International with a complete copy of your itinerary showing departure and arrival flights and times. You should plan to arrange your own air travel if you are using mileage credit or originating outside North America, but please be in touch with our office before you finalize ticketing so that we can help you to coordinate the correct arrival and departure dates and times.
Insurance
When you make your application, we strongly recommend the purchase of comprehensive travel insurance in case of emergency situations. Please contact us for a recommended policy.
Itinerary Change Fee
There will be a $40 fee for changes once an itinerary has been confirmed and approved. Additional cancellation penalties or change fees may apply as per our terms and conditions. The passenger is responsible for such fees.
Duration
5 Days
The number of days, or duration, in a destination corresponds with the itinerary as published. This is the time period covered by the land cost. The total number of days includes the time required to travel between the USA and the destination country.
Group Size
2-12
The stated range indicates minimum required for guaranteed departure and maximum accepted on the scheduled dates. Exceptions can often be made for private departures.
Comfort Level
Delightful
Standard 3 star hotels
Activity Level
Active
Easy walking with optional day hikes
Activity Level
Match the trip's intensity to your ability and motivation.
Gentle
Easy walking, with opportunities for low-key physical activity.
Active
Energetic exploration with optional day hikes, leisurely cycling, or light canoeing.
Vigorous
Day-long active excursions and options for demanding activity in varied environments.
Challenging
Strenuous hiking or other intense activity that may be at high altitude or over rough terrain.
Demanding
Multi-day trekking and other activities requiring endurance or strength. Steep trails. No technical expertise necessary.
Comfort Level
Choose accommodations and amenities that fit your personal style
Simple
Our most natural accommodations. Bath facilities often shared, sometimes rustic.
Delightful
Comfortable and especially personal. Small to mid-sized lodges, typically with private bath.
Superior
Lodges and hotels with additional amenities, refined artistry, or extra-special settings.
Deluxe
Exclusive or luxury lodges, hotels, or safari camps with fine dining options.
Uncommon
The most indulgent accommodations arranged specially for private trips.
Single Supplement
The single supplement is applicable if a roommate is not available or if single accommodation is specifically requested. While single accommodation is not available on all trips, we will try and honor this request whenever possible.