Mount Kilimanjaro Adventure Tours
Climb Kilimanjaro anytime by any route. We'll help you with all aspects of planning your Kilimanjaro climbing trip. Lying in northern Tanzania, Kilimanjaro is a beacon for safari-goers, climbers, naturalists, and hikers. Climbing Kilimanjaro, at 19,340 feet, is one of the most dramatic hikes in Africa. A high percentage of our participants reach the Kili summit for a spectacular view of dawn breaking across the Serengeti. We especially like the Shira and Rongai routes taking 5-8 days, but call and discuss your hopes, physical condition and grandest Kili climbing dreams. December through February and July-September are the driest seasons for a Kilimanjaro climb. We use top-quality guides, and you will have excellent food and equipment during your climb. On all trips, the final ascent to the Uhuru Peak begins long before sunrise. All climbers are accompanied by official guides and porters regardless of the chosen route or the type of reservations. Consider a post-Kili climb safari as your summiter's reward.
We still reminisce about our journey to the top of Kilimanjaro, the friends we met, the comradery among our porters and guides, and all the laughs we had along the way. There is something to be said about being out of one's comfort zone and everyday life. Michael S.
Customize Your Dream Adventure
We are here to help craft tailor-made adventures for individuals, couples, families, and groups of explorers.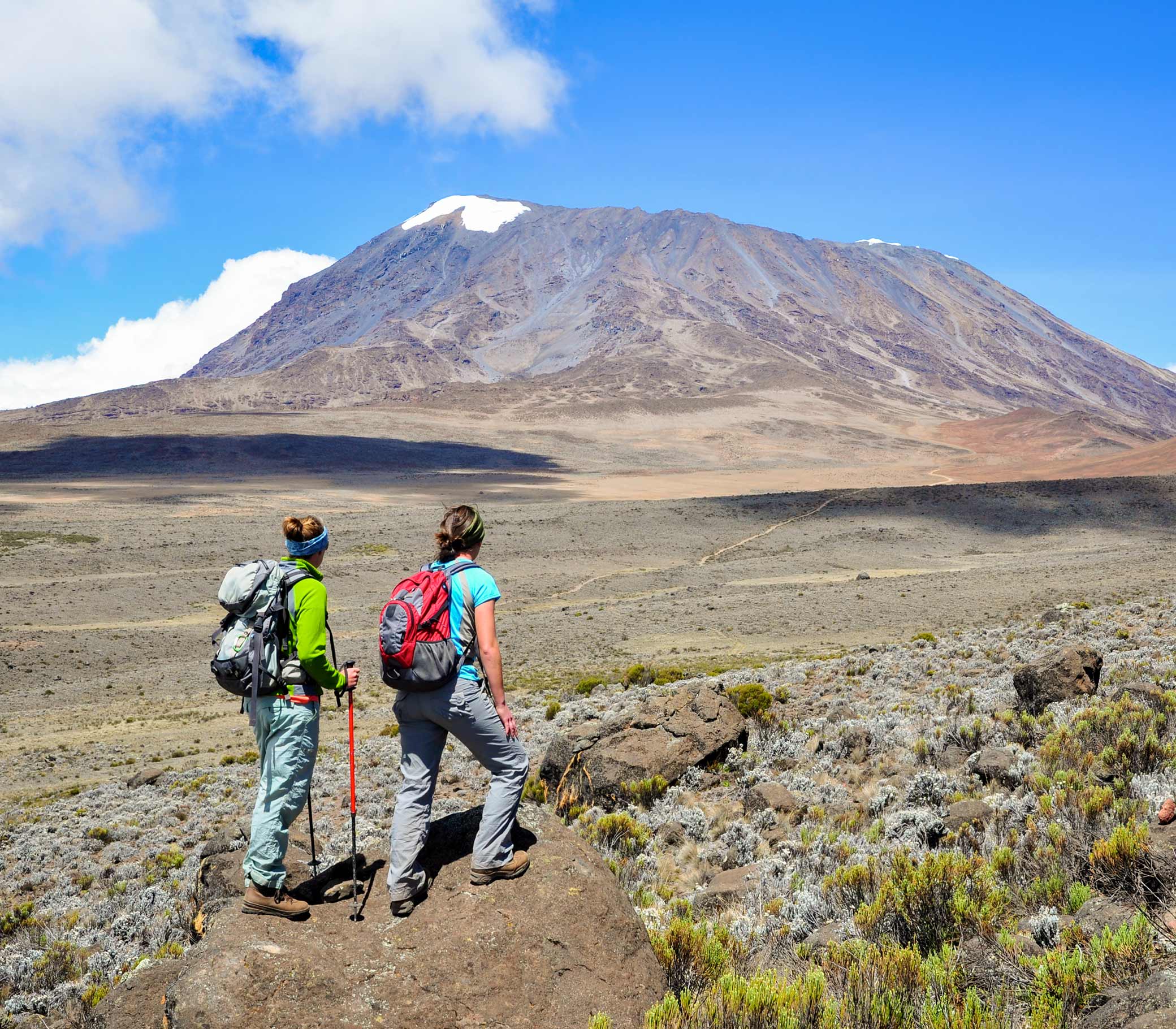 Attractions
Things to See & Do Near Mount Kilimanjaro